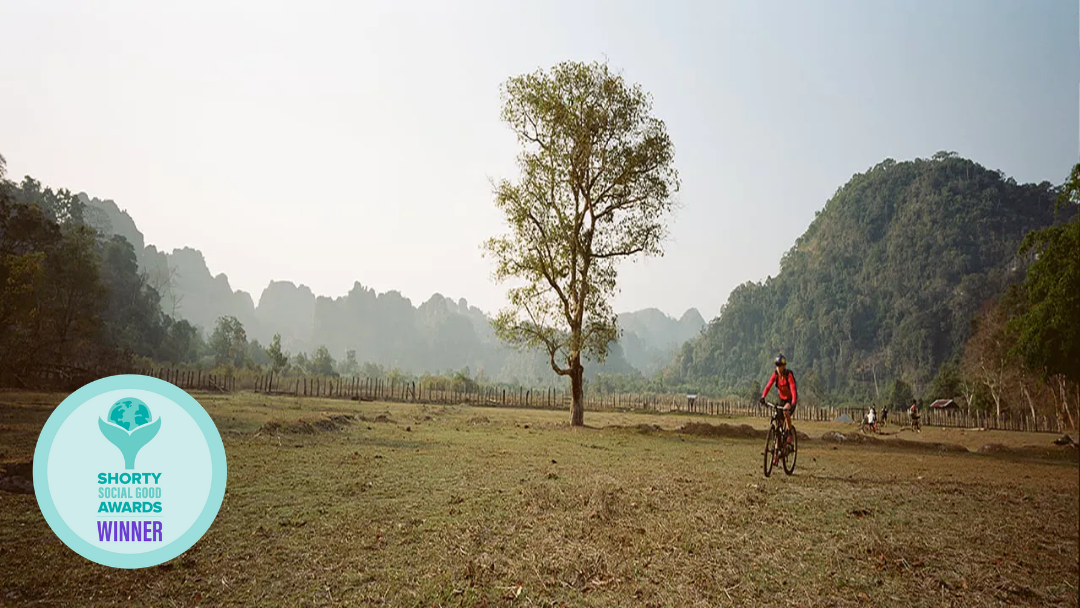 About
Blood Road follows the journey of ultra-endurance mountain bike athlete Rebecca Rusch and her Vietnamese riding partner, Huyen Nguyen, as they pedal 1,200 miles along the infamous Ho Chi Minh Trail through the dense jungles of Vietnam, Laos, and Cambodia. Their goal: to reach the site where Rebecca's father, a U.S. Air Force pilot, was shot down in Laos more than 40 years earlier.
Director: Nicholas Schrunk
Impact Goal
Eradicate unexploded ordnances (UXOs) and landmines in Laos, while also helping to broaden the film's audience so that many more can witness the incredible cinematic journey of Rebecca Rusch and Huyen Nguyen.
Strategy
Partnership with ARTICLE22 to create a custom bracelet made of recycled landmines
50 screening tour across the U.S.
50+ experts, academics, and celebrities joined advisory board
Results
45,521.25 sq. meters of land cleared of landmines
Over $4,830 in micro-donations for MAG at screenings
Every bracelet purchase clears 2.5 square meters of land
Twelve artisan families receive monthly income equivalent to the average monthly Lao government worker salary.
The impact campaign for BLOOD ROAD was the winner of the 2017 Business to Business Shorty Social Good Award
Watch the Trailer