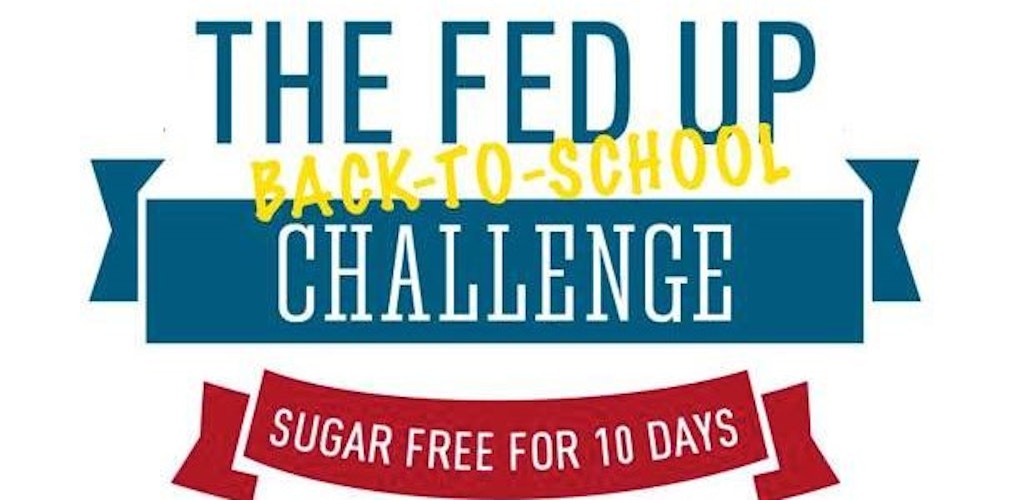 We are FED UP with our government's response to BIG SUGAR in the U.S. So today we are re-launching the Fed Up Challenge, alongside with the release of FED UP on DVD, iTunes, and VOD. We are already seeing an incredible response – the film is #5 in the iTunes movie store!
Today we're asking parents, teachers, students, and communities to join the fight to make this school year the healthiest one yet! Here's how you can join:
1. Get your copy of Fed Up and then sign up to join the Back-to-School Fed Up Challenge. Starting today, you will receive daily messages with healthy tips, tricks, and motivation to stay sugar free.
2. RSVP to host a Fed Up House Party and receive our free screening kit. Use your copy of Fed Up to host a viewing party in your home and join our live Facebook Q&A on September 22 at 8 PM ET with the film team.
3. Host a screening of Fed Up at your school, work or community center. Just visit our website to fill out a request form.
—
By Emma Ho, Campaign Manager, Marketing and Campaigns (@emmaho13)
Emma's strong background in PR and marketing as well as her passion for documentary film enable her to provide multi-disciplinary solutions to clients at Picture Motion. Emma is currently completing a Master's Degree in Media Studies at The New School with a concentration in new media, documentary, and film. After receiving an Honors BA degree in Art History at Queens University in Kingston, Canada, Emma pursued a graduate certificate in Public Relations at NYU. She is most interested in film centered on social issues and has been an asset to the Picture Motion campaigns.