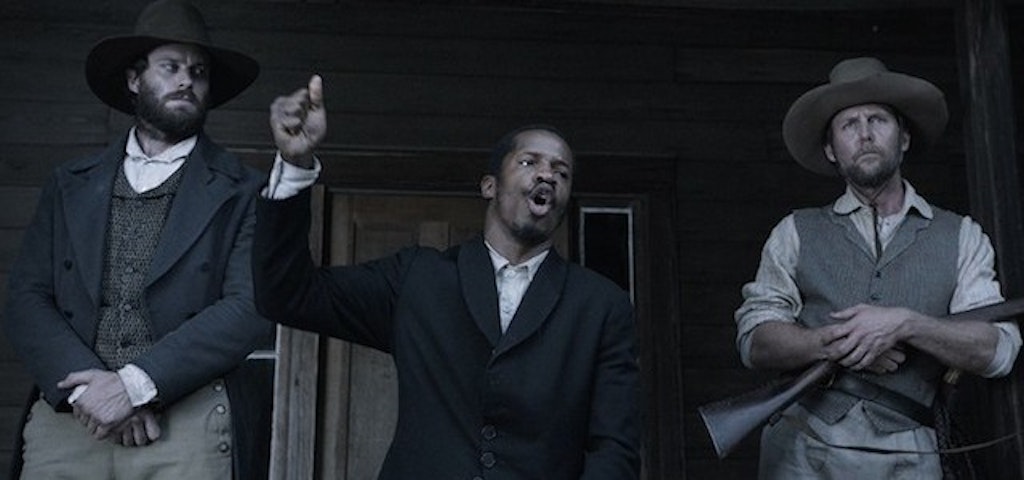 This article was originally posted on MediaPost and appeared on Medium. Co-authored by Kate Imbach.
We are not surprised that Nate Parker, director of Sundance hit "The Birth of a Nation," left millions on the table by going with a $17.5 million distribution offer from Fox Searchlight instead of a $20 million offer from Netflix.
We are not surprised even though an extra $2.5 million must have been a very attractive offer to the filmmaker. He spent seven years writing and struggling to fund raise for the film, quit his own acting career for two years, and eventually put down $100,000 of his own money in financing.
To understand his decision is to understand the future of independent film. It will be driven by a new wave of Millennial filmmakers and audiences — just like Parker — who are dead set on changing the world.
In The Birth of a Nation, Parker plays American revolutionary Nat Turner, the leader of an 1831 slave rebellion, a little-known turning point in the lead-up to the Civil War. Through Nat's story, Parker connects his audience to the roots of racism in America, taking back the narrative around blackness and embracing it, even when it is violent and unnerving.
He wants us to confront the upsetting truth that our history with slavery directly informs race relations in America today. He wants every single person who sees the film to be more equipped to confront injustice.
This is difficult, serious stuff.
Netflix likely offered Parker a day-and-date streaming/theatrical release, where the film becomes available for streaming the same day it opens in theaters. This kind of deal has often left much to be desired at the box office.
At home, streaming audiences are isolated, segmented. They are often distracted by text and email. "The Birth of a Nation" is an artful, dramatic film which aims to have a major social impact. For audiences to be affected by its message, to understand the systems that preserve racism, Parker's film requires full attention. It needs the cultural impact of the big screen.
These conversations need to happen in the real world.
Netflix's large purchasing budgets have helped to catalyze independent film. Streaming offers new options for filmmakers – it transcends the physical limitations of theaters and brings stories directly to audiences. But at their core, Netflix's streaming distribution deals can only promise filmmakers small screens and unknown audience sizes. Netflix famously does not disclose viewership numbers.
This is where Parker and theatrical distributors are aligned. They are both invested in the results of filled theaters. They are both compelled to create captive audiences of people who feel the incredible power of Nat Turner's story more intensely together than they ever could alone.
Parker's Sundance move puts big, concrete numbers to his value of social change. He left all that Netflix money on the table because he thought Fox Searchlight, even with its smaller offer, would give him a better shot of fostering the mainstream, public debate that he believes his film can produce. Distributors, studios and broadcasters should be on high alert. Big money isn't enough. To compete in the marketplace for the best independent films made by the most driven and talented filmmakers, they must consider new ways of building social impact opportunities into their offers.
Millennial filmmakers are artists with a mission. They are driven to change the world. Their audiences are hungry to hear powerful stories that will inspire them to act. With more paths to distribution than ever before, this new breed of filmmakers will choose whichever distribution partner is best equipped to amplify their story.
Parker recently said, "My art is my weapon." Now let's see if Fox Searchlight's release gives him the firepower.
__
by Christie Marchese: CEO @christiem
Christie launched Picture Motion in May 2012 with the goal of helping independent filmmakers and social issue documentaries connect with audiences. With a background is in using online platforms and connective technologies to create social change, Christie has worked on a range of films and non-profit campaigns. Previously, Christie was head of engagement and campaign development at Righteous Pictures, working on narrative and documentary films includingDetachment, Terri, Deaf Jam, To Catch a Dollar: Mohammad Yunus Banks on America and The Last Survivor. During her time at Participant Media, Christie led digital strategy for the social action team and worked on the films Waiting for "Superman", Food Inc, The Cove, Countdown to Zero, and Casino Jack, among many others. Prior to a career with documentary film media, Christie ran online campaign development for Norman Lear's youth civic participation nonprofit, Declare Yourself, and spent time at Human Rights Watch and the International Rescue Committee. Christie has spoken around the world – from Sundance and SXSW, to the Peruvian Government and youth in Pakistan – on using connective technology and storytelling to promote democracy and create social change. Receiving her BA from SDSU, Christie double majored in International Security and Conflict Resolution (ISCOR) and Comparative Religions, with a concentration in Arabic and the Middle East.