Every once in awhile, there comes a film that you're just in awe of because of the unwavering direction, smart and talented cast, and important storylines not often featured within Hollywood. Well, recently this happened to me… twice. I can't stop raving about both Lady Bird and Call Me By Your Name as these films feature important coming-of-age stories told from strong characters in film: a rebellious young girl desperate to leave her sleepy hometown for a more exciting life and a teenage boy exploring his sexual orientation with his first love. These films exemplify the important message of being yourself, no matter what anyone else thinks.
Navigating the complexities of high school and all that entails (boy drama, the never-ending balancing act of female friendships, constant battles with the parental units) can be more than frustrating for any teenage girl. In the case of Greta Gerwig's new directorial debut Lady Bird, It can also be a recipe for cinematic success.
The film follows the title character Christine a.k.a "Lady Bird," a name she coined herself, during her senior year of high school in 2002. This quirky, strong-willed girl is desperate to escape her hometown of Sacramento and start a new life in college on the East Coast. Around Lady Bird's high school adventures, the heart of the film lies in her tumultuous relationship with her mother, Marion, whose harsh criticism stems from Marion's own hardships in life and fear that Lady Bird isn't prepared for what life is about to throw at her. Though Lady Bird's disdain for both Sacramento and her mother become central themes in the film, it's only once leaving that she fully realizes what she had at home and how much she truly loved it.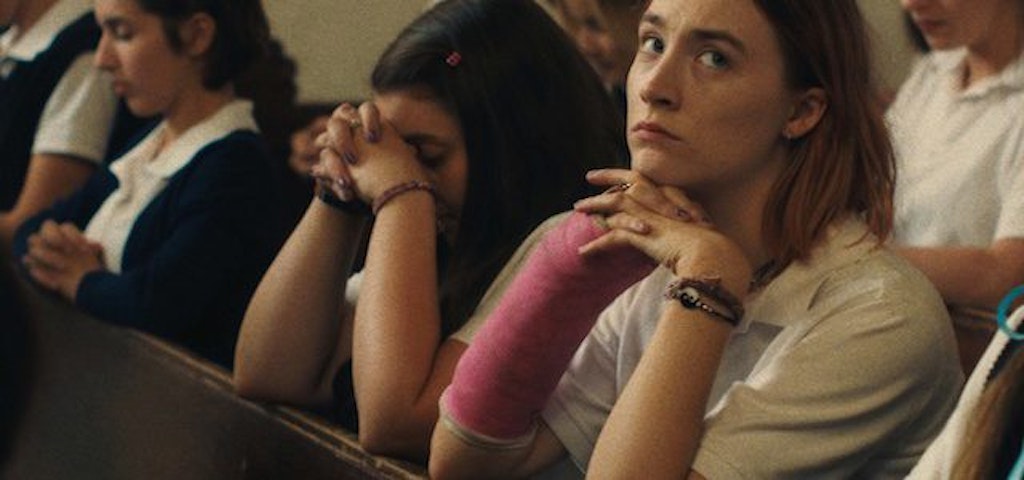 Gerwig creates a love letter to her real-life hometown in this semi-autobiographical film, which she wrote as well as it directed. According to the Center for Study of Women in TV and Film, female directors only accounted for 4% of the top 100 films of 2016. In addition, only 29% of those top 100 films had a female lead character. With rave reviews and Oscar predictions swirling around Gerwig, it's amazing to see a passionate woman being recognized for such a smart, funny and poignant film. The fact the film features a strong-willed yet vulnerable young female character makes it even better.
Seeing these characters is crucial today especially with all that's been happening recently in Hollywood with all the sexual harassment stories against women coming to light. We need strong female characters represented both on-screen and working behind films now more than ever. Lady Bird teaches everyone, especially women, to be yourself unapologetically, to take in the moments as they are fleeting, and that, despite everything, you can always go home.
While the perfect movie date with mom, you and your friends will also enjoy this inspiring, female-driven film, currently out in a theater near you.
Another coming-of-age story garnering critical acclaim is Call Me By Your Name, a story of a teenage boy who learns the hardships of first love during the Italian summer of 1983. Elio is a precocious 17-year-old boy that spends his days at his family's villa in Northern Italy, transcribing music, reading books, swimming at the pond, and chasing after girls. It's only once his professor father's new graduate assistant, an American named Oliver, arrives to stay for the summer that new feelings begin to emerge. Elio must deal with the struggle of not only learning about the ups-and-downs of love but also with society's expectations and judgements about same sex relationships in the 1980s. This will-they-or-won't-they storyline cultivates into a beautiful yet tragic ending is well worth the ride.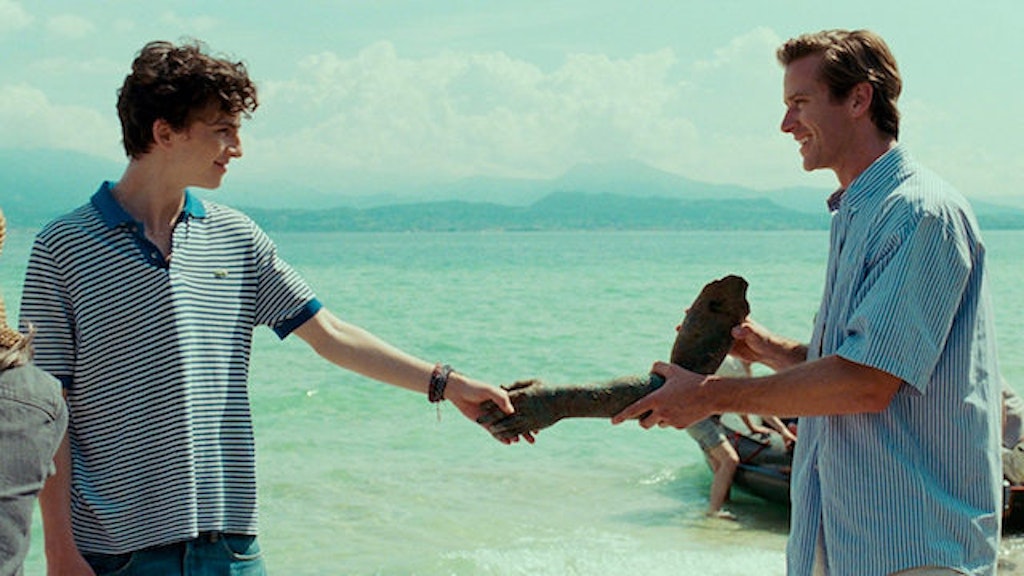 With Moonlight's winning Best Picture at last year's Oscars and Call Me By Your Name getting similar buzz, it's great to see same sex relationships being celebrated. Both films show not only the struggle of teenage first love, with all the anxiety and insecurities typically involved, but also adds in the additional obstacle of that love being considered forbidden. The result is a beautiful story about love, loss, and acceptance not only within your family but also within yourself. For me, this is a nice departure from how other gay characters have been previously represented on the screen, with mainstream film and television normally placing them in more comedic roles, such as Modern Family and Glee. Instead, this film delivers a more heartfelt approach and shows these characters are complex people. Having two gay characters leading this film just proves how the film industry is moving toward integrating real, diverse stories and it's about time.
Grab some tissues and head to your local theater for a touching story you won't forget.
____
By: Lacey Beattie, NYC Intern
Lacey Beattie is currently an intern at ID PR, and was a Fall 2017 Picture Motion intern while enrolled in the Cinema Studies Masters Program at the Feirstein Graduate School of Cinema. Lacey worked for three years as an Account Executive at Conway PR & Marketing and also has extensive experience working with film festivals including the New York Film Festival, Tribeca Film Festival, DOC NYC, and more. Upon graduation, Lacey is interested in working within the film industry as a publicist - connect with her at laceyjbeattie@gmail.com.