At Picture Motion, we take great pride in the talent and new ideas brought to us by our interns. This blog post is brought to you by Will McGhee, from our Los Angeles office.
As part of the PGA Doc Club, on June 28th I attended a screening and panel of Zero Days, an upcoming documentary on cyber warfare by filmmaker Alex Gibney (Going Clear, Steve Jobs). The post-screening panel included Gibney and two employees from Symantec who were featured in the film. Zero Days revolves around the enigma of Stuxnet, an unprecedentedly sophisticated computer worm that infected computers worldwide in 2009 and beyond. I was drawn to the film partially out of interest in Alex Gibney's work, but also because I knew I was woefully unaware of the details behind this consequential story.
Watch the trailer here.
Why You Should Watch This Film!
Zero Days is terrifying and insightful. Stuxnet, as the film comes to explain, was a joint operation between American and Israeli agencies to thwart Iranian nuclear development. However, neither nation has officially claimed responsibility. Gibney treats the Stuxnet mystery as an onion, as he slowly peels back the layers and reveals the increasing scale and ramifications of the story. From the code of the virus to its geopolitical impact in Iran to the state of American cyber secrecy, each layer provides new harrowing information and raises more questions. The film slowly pulls a bait and switch; it's not that Stuxnet is extraordinary, it's that it happens to offer a glimpse into an otherwise unseen world of unprecedented espionage.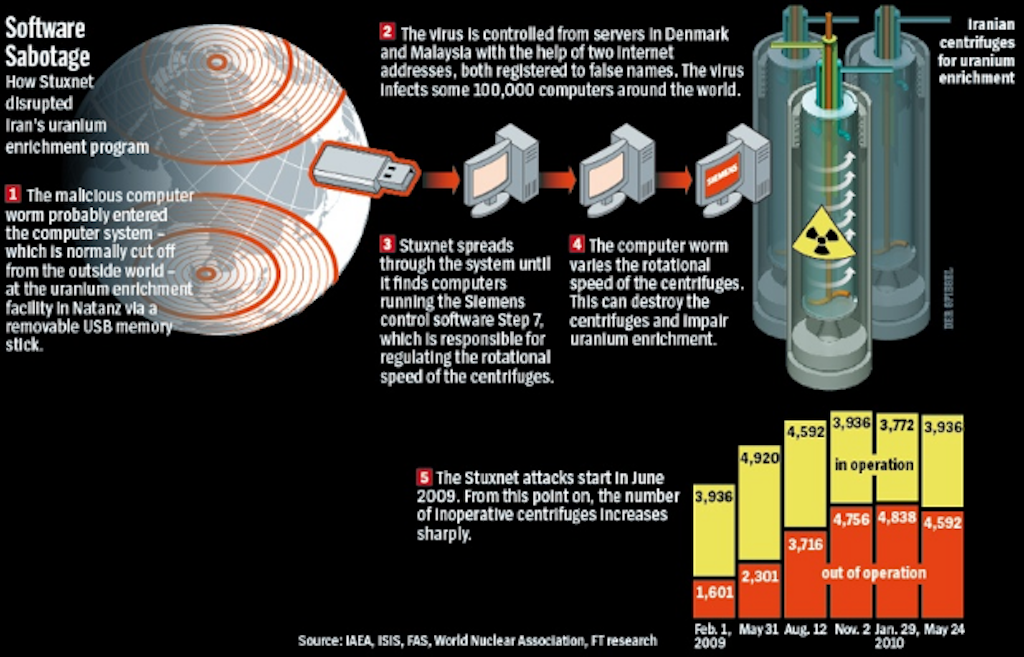 The film is a comprehensive analysis of the new age of digital warfare, and Stuxnet's watershed moment within it. The creation of Stuxnet, Zero Days argues, awoke a bear that cannot be calmed. Zero Days is alarmingly timely in its release during the election season, as the film explores just how powerful American Presidents (Bush, Obama, and beyond) are in shaping the status quo of cyber warfare.
What's The Potential Impact?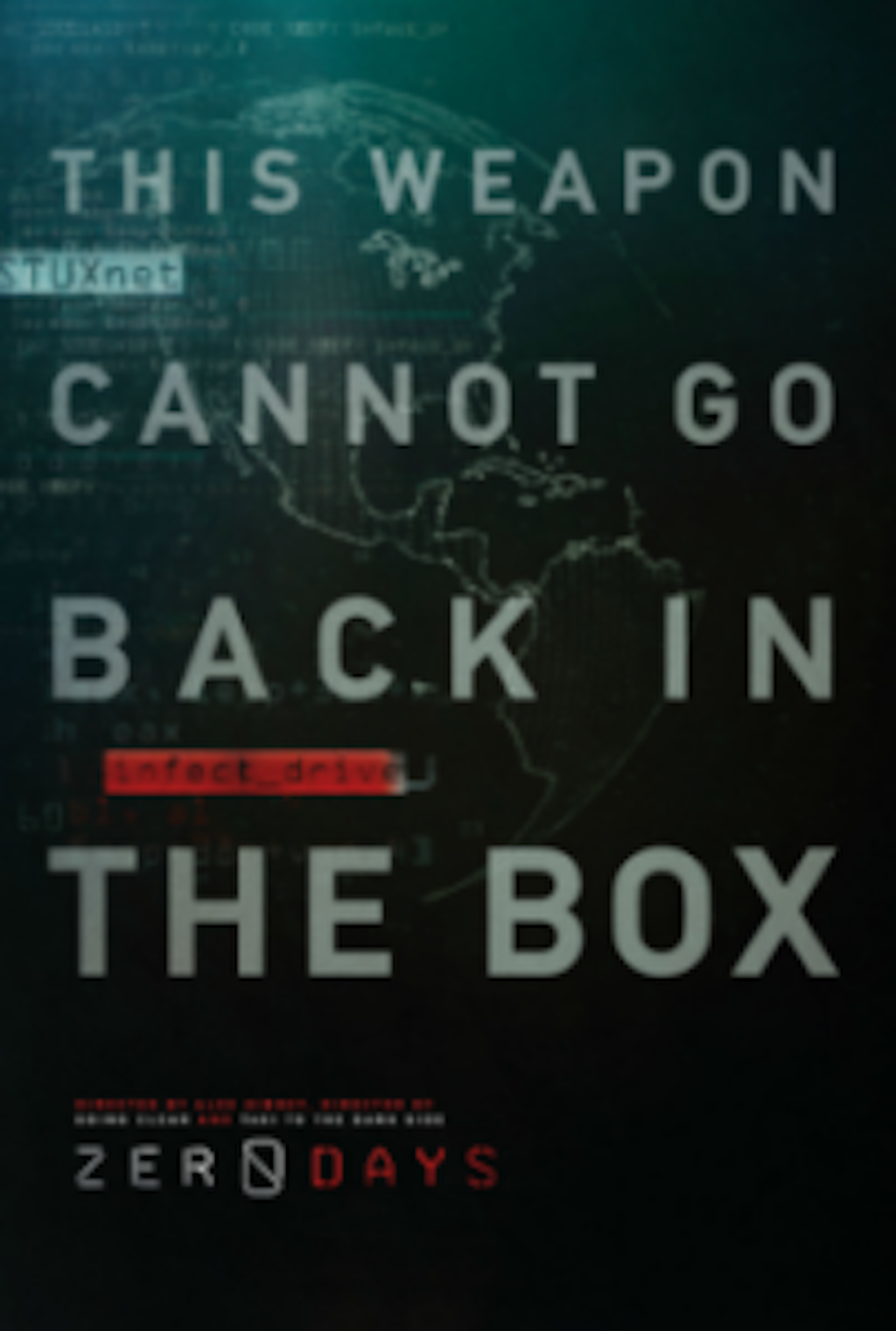 Zero Days chases the ongoing thread of a story that faded from the news cycles three years ago, and refuses to let it go. It demands action from Washington at the onset of a major election. The film raises a call to lawmakers to declassify the secrets that the United States (and other nations) hide behind when it comes to cyber warfare. We cannot have a legitimate discussion about cyber warfare regulation, Gibney's film subjects argue, until our governments are more transparent. Throughout the film, his questions are refused by a multitude of politicians, NSA employees, and other security officials. Those that do speak out only do so with a tongue-in-cheek vagueness, or under anonymity.
After the film, Eric Chien and Liam O'Murchu, two employees at Symantec who participated in the panel discussion I attended, reiterated what they stated in the film: Stuxnet was leagues more complicated than any malicious code seen before or since. Whereas Eric and Liam could fully parse most malware within minutes, Stuxnet took three months to comprehend, which is one of the main reasons it was so paranoia-inducing when first discovered. Gibney was surprisingly calm, and claimed that while many of the film's answers were hard to find, he is not afraid that the NSA will hunt him for showing them.
Learn More!
Zero Days, more than anything, demands more inquiry. Stuxnet was the beginning of a chapter of history that is just beginning to unfold, and one that is rapidly evolving. The push for transparency only grows more important as the opposing demand for secrecy becomes more entrenched. The film ends with a clear call to action, but also with a fear of a future where unchecked digital warfare becomes more devastating than any weapon that has come before.
As of July 8th, Zero Days is available in theaters and online.
__
By Will McGhee, Los Angeles, CA
Will is a Film Studies major at Wesleyan University in Middletown, Connecticut, where he is also pursuing a certificate in Social, Cultural, and Critical Theory. He has long been interested in exploring the symbiotic relationship between media and culture. He is very excited to contribute to both sides of that relationship with Picture Motion. Prior to this internship, Will wrote and edited for the arts section of the Wesleyan Argus, and wrote and directed a feature length stage play and a serialized radio drama. His greatest passions include environmentalism, gender and sexuality studies, and racial politics. Will would like to one day take his social knowledge to the forefront and become a professional screenwriter.