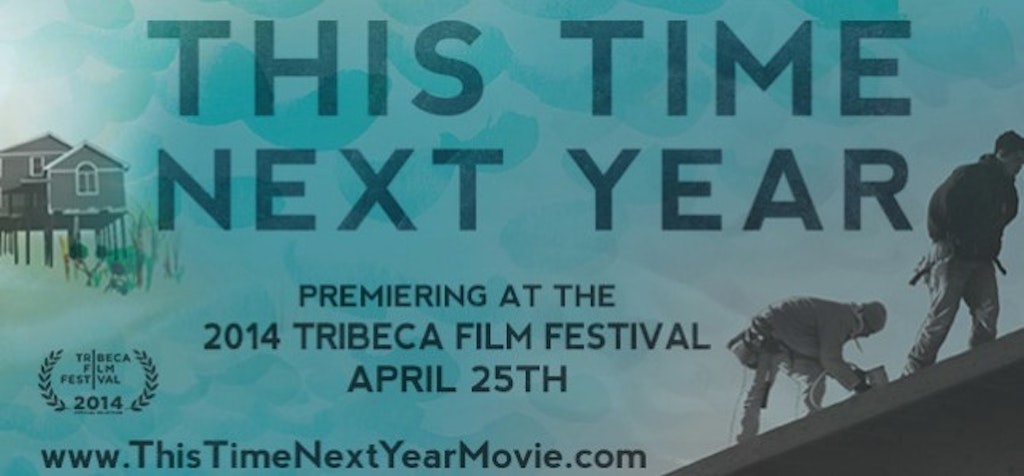 Communities often prove their resilience when disaster strikes, but rarely is it so stunningly documented as it is in This Time Next Year. The documentary, from award-winning directors Jeff Reichert and Farihah Zaman, tracks the barrier island community of Long Beach Island for one year as they rebuild after 2012's Hurricane Sandy. Using a mixture of verité, first-person accounts, and the residents' own footage, This Time Next Year is a poetic documentation of a shore community as its members cope with personal tragedy and band together in the face of a difficult transition. The film enlaces Long Beach Island's powerful communal response with its wrenching personal tragedies–the kind often courted by disaster–giving the film immense emotional weight.
The Screening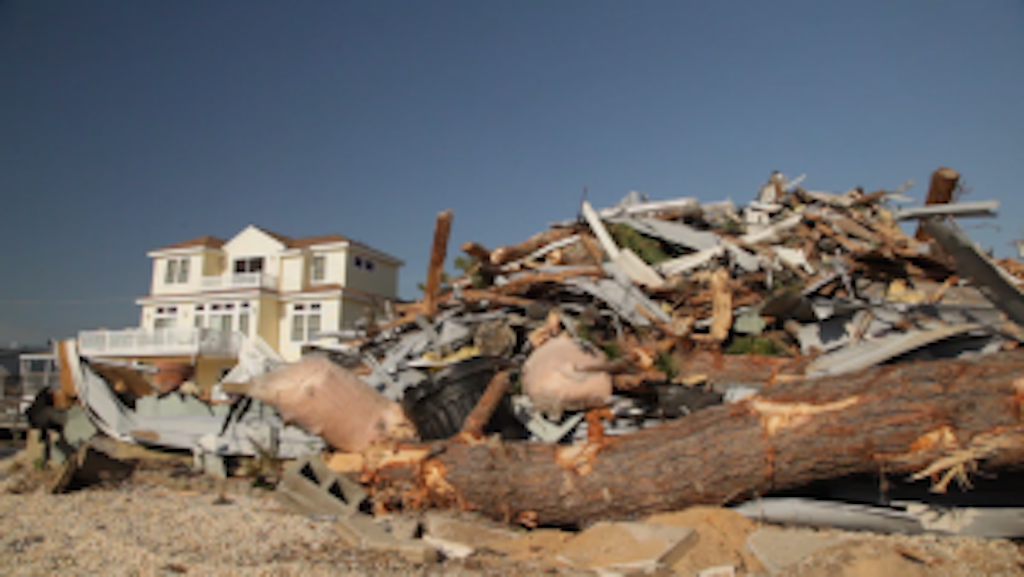 Source: This Time Next Year
This Time Next Year came home to Long Beach, Island on June 5th, 2014 at the Lighthouse International Film Festival (LIFF). The house was packed with locals, some of whom even starred in the film. With "tears and gasps of emotion," This Time Next Year's LIFF screening gave the Long Beach Island community an opportunity for catharsis and celebration–and took our campaign to the next level. Following the sold out LIFF screening, Tribeca Film Institute's Ryan Harrington noted, how the film "is a beacon of what human will and what human good is" and the goodwill carried over to "the island."
The film's emotional power functioned primarily as a means for closure for the residents, with the somber tone, tears, and emotional gasps of the screening carrying over to the Q&A as well. "You allowed us, with this film, to relate to other people," said Tony Bakum. "Because throughout that year, we became isolated in our agony."
The Campaign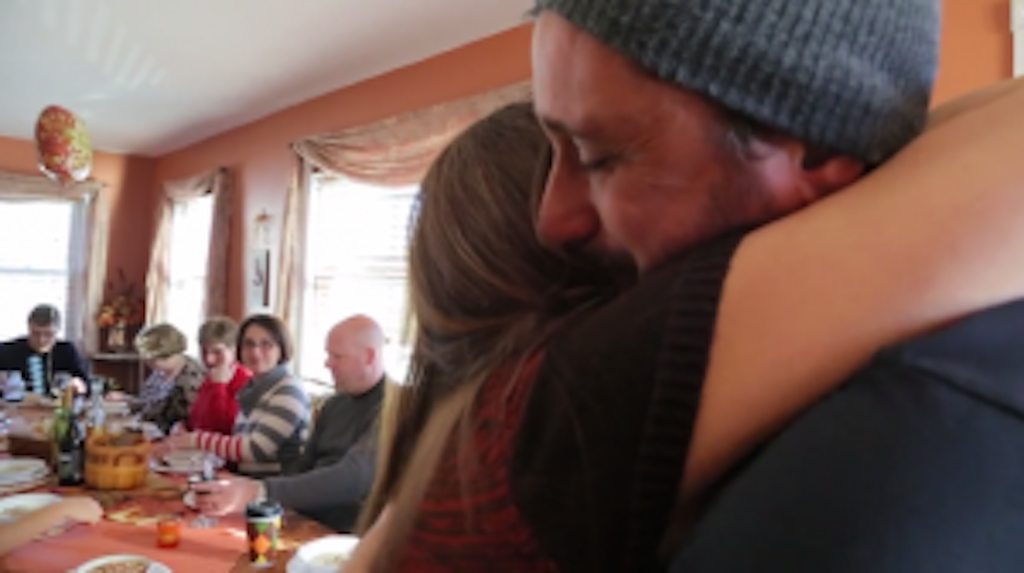 Source: This Time Next Year
The impact campaign for This Time Next Year aims to create resilient cities and raise awareness among communities about what a long-term recovery process entails. We aim to highlight the importance of preparation while also shedding light on the realities of what natural disasters bring. Our intent is to bring This Time Next Year to cities that are vulnerable to natural disasters and extreme weather to encourage governments and individuals to properly prepare to both minimize damage and to facilitate recovery. By partnering with national and local organizations, we working to establish the film as a tool to start a national conversation about what resiliency really means for a city and why it is so important in coming years.
The Homecoming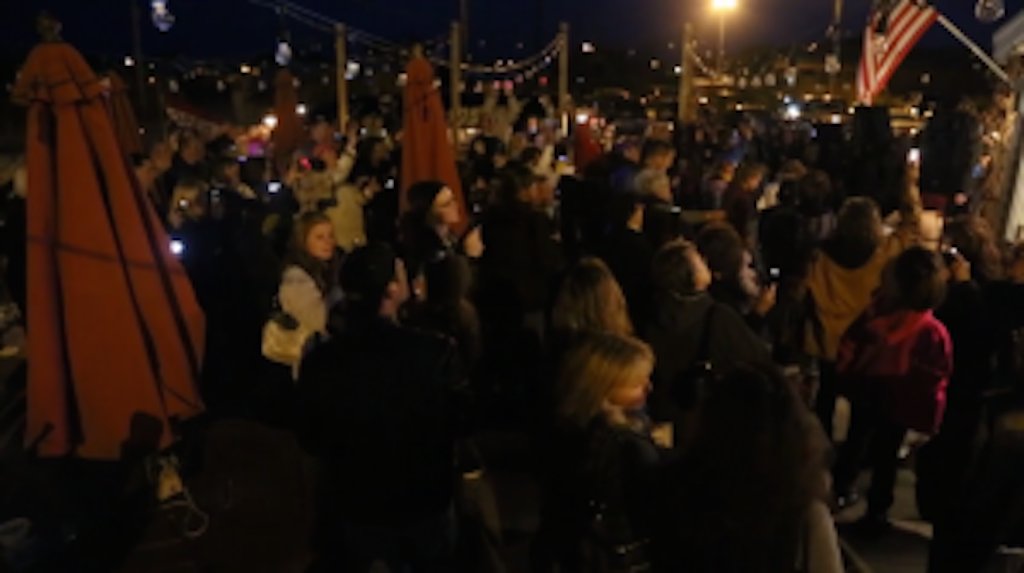 Source: This Time Next Year
With the success of the LIFF screening, we're giving back to the community that gave us This Time Next Year and further connecting with the Long Beach Island community. "This allowed us to all breathe," said Bakum at the LIFF screening. "Like my wife said, nobody's been able to breathe that sigh. This (film) allowed us to breathe that sigh." So triumphantly human, This Time Next Year grants relief and relatability for the members of the Long Beach Island community, a feeling bound to populate the minds of moviegoers all over.
This Time Next Year showcases one of the best examples of a community pulling together, and by taking the film back to Long Beach Island, we can not help but reflect on the campaign thus far, and all that's to come ahead. After all, "the island" is where it all began.
Want to join the conversation? Sign up for the campaign newsletter, like This Time Next Year on Facebook, and follow @ThsTimeNextYear on Twitter.
__
By Patrick Alexander Aloia, Picture Motion Intern
Patrick Aloia is about to enter his senior year at Columbia University, majoring in English. Patrick comes to Picture Motion looking to learn how to build impact campaigns, and brings with him work experience ranging from social media to production to nonprofit work. In his previous internship, Patrick worked with Jeffrey Sachs on his MOOC project which focused on broadening educational opportunities and awareness of global poverty. He also was a Scheduling and Programming Intern at AMC Networks/Sundance Channel and Production Intern at Jax Media.