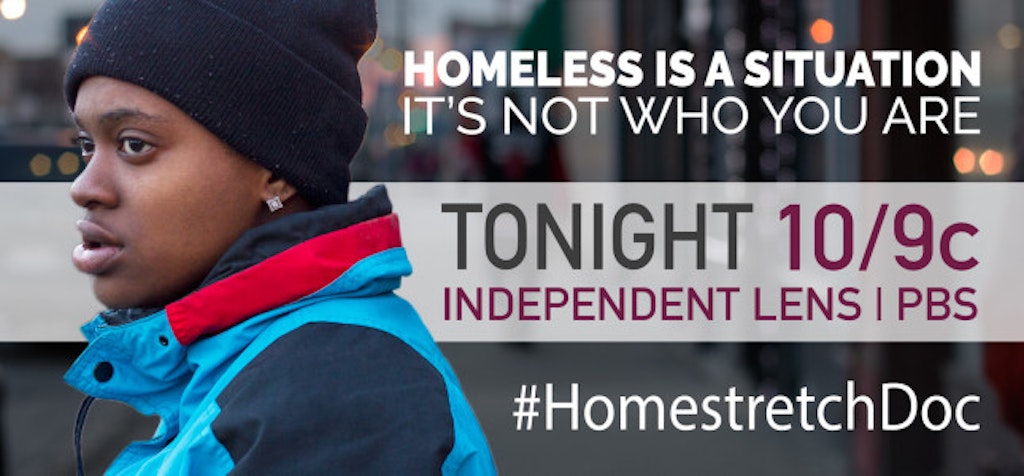 A staggering 1.6 million youth are currently homeless in America – that's 1 out of every 30. The PBS national broadcast premiere of the The Homestretch is today, April 13th at 10/9c (check local listings) on Independent Lens and promises to elevate awareness around the urgent, under-reported issue of youth homelessness. In addition to raising awareness, we are working with The Homestretch to challenge the negative stereotypes around homeless teens – which are often one of the greatest barriers to service for youth in need. The message is simple: homeless is a situation, it's not who you are.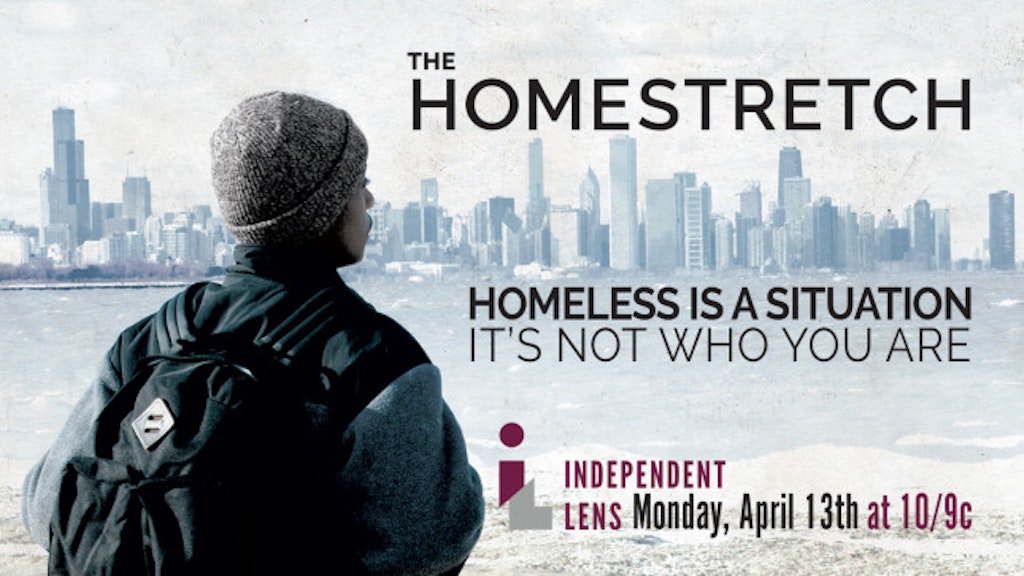 We are so honored to have worked with the filmmakers on the national screening tour and in ensuring tonight's broadcast makes an impact. Every screening of this powerful documentary is an opportunity to make a difference, both locally and nationally, by bringing together educators, service providers, and advocacy groups around the needs of homeless youth.
Last month we launched an online pledge asking individuals and organizations to tune into the broadcast premiere and commit to taking action to help support local youth in need this April 13th-19th. After watching the film tonight, participants will get further involved by supporting local service providers, making donations to food pantries and drop in shelters, and arranging organizational meetings to discuss the film and issue.
Through the pledge and our partners, we've arranged hundreds of home viewing parties, community screenings, and classroom discussions focused on the needs of homeless youth across the country. To help guide post-viewing discussions, we provided educational resources and suggested ways to take action to help homeless youth from partner organizations like the National Network for Youth (NN4Y), National Association for the Education of Homeless Children and Youth (NAEHCY), True Colors Fund, and more through our free House Party Tool Kit.
Some partners have become especially creative. With a goal of countering the fundraising for Memories Pizza in Indiana following their anti-LGBT statements, The Food System andPizza for Equality are arranging a series of "Homestretch Hate-Free Pizza Parties" to use pizza to raise awareness around the needs of homeless youth who identify as LGBTQ. Through their pizza parties, they are raising awareness as well as raising a slice to help homeless youth. Pizza viewing parties are taking place in Chicago, two cities in Indiana, and Washington DC, and are underway in additional cities nationwide.
Tune in to watch the PBS national broadcast premiere of The Homestretch tonight at 10/9c (check local listings) and join the discussion online using #HomestretchDoc.
Help spread the word on social media:
Click here to retweet the broadcast premiere promo tweet.
Click here to watch the Facebook promo video. Press "share" to post it on your timeline.
__
Alexandra Pearson, Campaign Engagement Manager, @AlexBPearson
Alexandra manages Picture Motion's screening tours and campaign strategy development for select campaigns. Alexandra received her Masters of Arts in Media, Culture, and Communication from the Steinhardt School at New York University and also holds a Bachelors of Science in Political Communication from Emerson College in Boston.