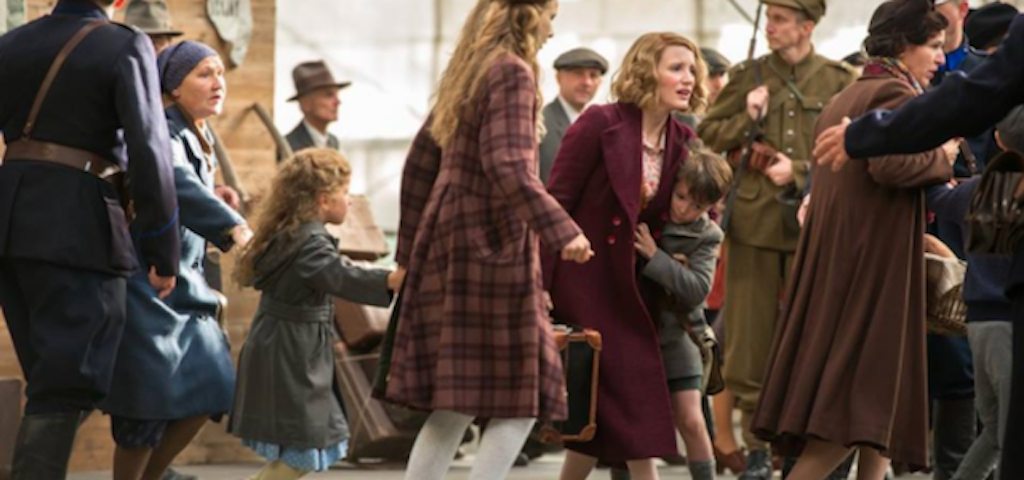 While interning at Picture Motion, I have had the opportunity to watch many inspiring films as well as help connect them to key audiences that will drive change. Two screenings I attended in Los Angeles really helped me see how powerful events can be by bringing the communities affected by the stories to the audience and as part of the post screening conversation.
On March 29 at the Museum of Tolerance in Los Angeles, I attended a special advanced screening of The Zookeeper's Wife, the Focus Features drama starring Jessica Chastain and directed by Niki Caro. Exactly two weeks later, on April 12 at the Downtown Independent cinema in Los Angeles, I went to an advanced screening of Finding Oscar, a new documentary directed by Ryan Suffern and executively produced by Steven Spielberg.
These two films tell the stories of survivors and victims of international humanitarian crises that have affected the lives of millions of people. These screenings provided an intimate setting to commemorate the stories behind the films and the real lives of the people who inspired the making of the films in the first place.
The screening of The Zookeeper's Wife began with an introduction and background on the film from Liebe Geft, the Director of the the Museum of Tolerance, and Danielle Silber, the Director of Corporate Alliances at the International Rescue Committee (IRC). The IRC has helped to establish humanitarian policy and practice to improve the lives of more people worldwide, and was founded by Albert Einstein to offer lifesaving aid and solutions to today's most challenging human crises. Danielle told the attentive audience that Anne Frank's father had applied for visas to the United States for his family, including young Anne, and was denied multiple times. Then and now, millions of victims of prejudice, discrimination, conflict, and disaster have been denied freedom and safety across the world.
The Holocaust and the current Syrian Civil War — which has created the largest humanitarian crisis since World War II — may be very well known, but there are other similar tragedies that Americans may be less aware of, such as the "silent" genocide in Guatemala, which is the subject of Finding Oscar. After the film, there was a discussion with director Ryan Suffern, USC Shoah Foundation Executive Director Stephen Smith, and Aracely Garrido, a survivor of the Guatemalan genocide. While surrounded by a largely Guatemalan community, I watched the story of a massacre in a Guatemalan village that took place on December 6, 1982 — the military destroyed the village of Dos Erres and its 250 inhabitants. I never knew about this tragedy until I saw Finding Oscar, even though I grew up with many Guatemalan peers in Miami, Florida.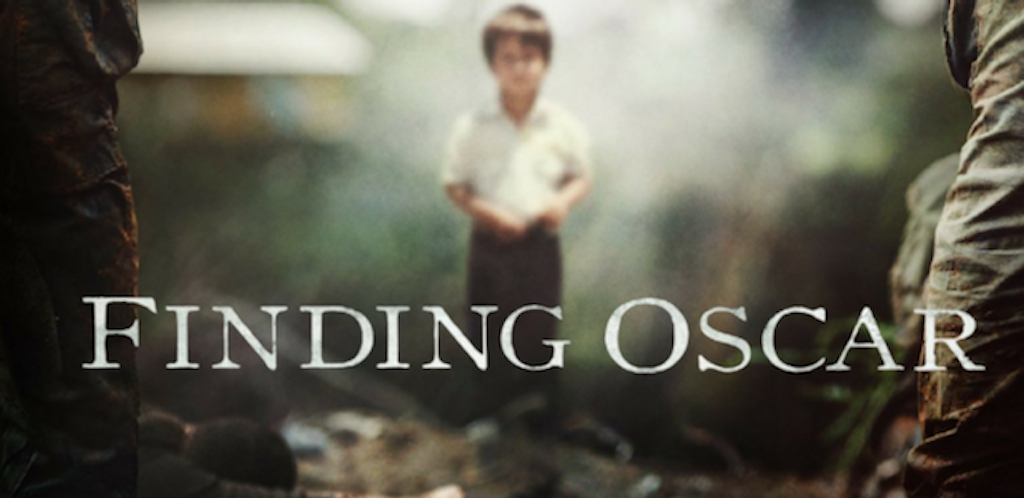 The story told in Finding Oscar has been unfolding for almost thirty years and it wasn't until February 2014 that the story started to be filmed and crafted to be told on the big screen. Director Ryan Suffern felt compelled to expose the truth and was able to do so with the support from the USC Shoah Foundation and the Guatemalan Forensic Anthropology Foundation, but the overall on-the-ground support came from the Guatemalan people themselves. Aracely Garrido stressed the importance of bringing this story to light. She and thousands of other Guatemalans fled their homes and sought safety outside of their home country. I found out that Los Angeles is home to the greatest number of Guatemalans outside of Guatemala City, a fact that surprised even those in the audience.
The power of documentary and narrative films is incredible, and although overwhelming, attending these screenings was truly inspiring: They reminded me that no matter what our backgrounds may be, we must all join together to establish peace and equality, not suffering and pain. I encourage everyone to witness these stories for themselves.
The Zookeeper's Wife is in theaters now.
Finding Oscar is now playing in New York City, Los Angeles, and Miami. For other screening locations, please visit their website here.
__
By Arantxa Sanchez
Arantxa is a MS candidate in Media Ventures at Boston University and is completing her degree at Boston University's Los Angeles program. Currently, she is developing a language-learning platform for young children to become Bilingual in English and Spanish. Her background is in public relations, working for a financial services PR agency and for education clients at a mid-size PR agency in New York City, developing media campaigns and establishing relationships with the media. Prior to her PR career, she dedicated a year of national service with City Year, helping to reduce the achievement gap and to lower the drop-out rate. She enjoys to travel within and outside of the country, embracing new cultures, and has a passion for multiculturalism and social justice.