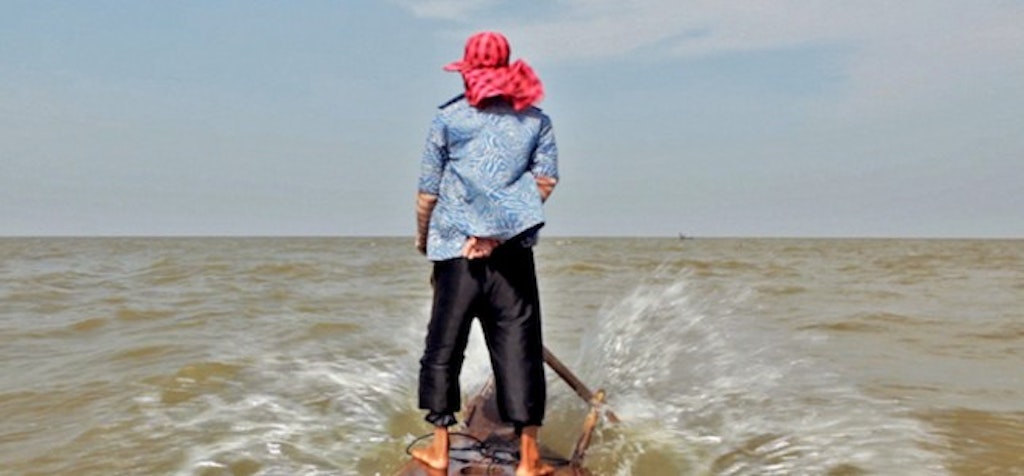 Title: A River Changes Course
Release Date: October 25, 2013
Action: Join our Rally campaign to help bring the film to the communities in rural Cambodia that need to see it most.
Are we in the midst of a Cambodian Spring? Protests over the recent elections in Cambodia are breaking out across the United States, Canada, Europe, New Zealand, and Southeast Asia in reaction to the government's handling of the results. As more people take to the streets worldwide, we're taking to the web to bring attention to key issues highlighted in A River Changes Course — garment factory working conditions and wages, the land rights of indigenous people, and over fishing.
The need for action in Cambodia has become more urgent, and in order to maintain the momentum of this international movement, we are using this documentary film as a vehicle for global dialogue.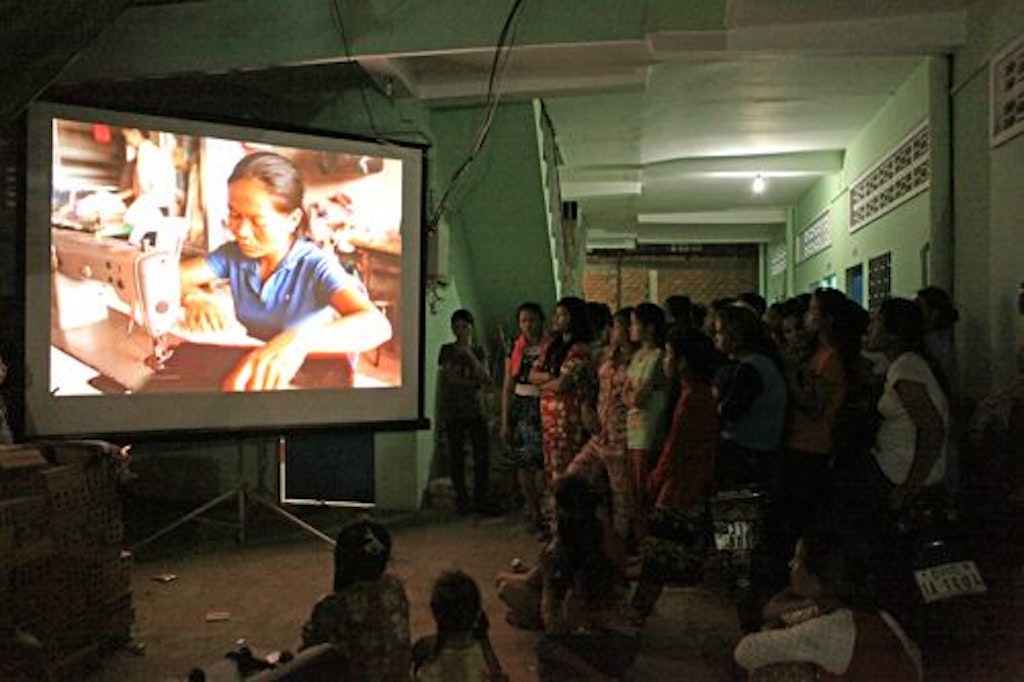 Through our CHANGING THE COURSE campaign, our outreach team is using screenings of A River Changes Course to expose audiences worldwide to the radical changes and hard choices forced by rapid development. Each grassroots screening helps financially support a sister screening in Cambodia, where crucial dialogue is facilitated via the Documentation Center of Cambodia. We're inviting universities and community groups nationwide to bring A River Changes Course to your campus, community center, or local theater to initiate discourse and inspire action.
"Today Americans, Cambodians, and people everywhere are connected as citizens of a global village, whose needs and wants are inextricably linked through our daily exchanges of goods, services, and ideas," says filmmaker Kalyanee Mam. "And while our experiences may be different, our shared stories unite and empower us to pursue greater justice for people everywhere."
At a recent A River Changes Course screening in a garment factory in Cambodia, Khieu Mok said "I can finally share the story of my struggles. We're all struggling with the same things". We're looking to screen A River Changes Course at 60 universities and villages across Cambodia to help people, like Khieu, engage their communities to advocate for change. Join us at Rally.org/ARiverChangesCourse to help change the course of Cambodia today!
HELP SPREAD THE WORD! SHARE THIS IMAGE ON FACEBOOK AND TWITTER: