Taking risks on digital innovation shows you are not only a thought leader in your industry but, more importantly, you offer an enticingly fresh opportunity for audiences to engage with your cause.
The key takeaway from the training? Social media is a powerful democratizer that, if used well, can effectively change the hearts and minds of individuals. But these days, it can be challenging for smaller budget campaigns (like those offered at Picture Motion), to rise above the digital noise silencing the rest of the pack. As giant corporations with equally giant budgets for social marketing efforts continue to occupy more and more space on Facebook and Twitter, the commotion can be stifling, making maintaining an audible voice among all the corporate white noise a real challenge.
"Don't be afraid to be the first to 'crack' a new platform, give trendy a try, and take a risk!"
With this in mind, I've listed a few organizations from Malaka's presentation that have successfully adopted alternative platforms to create impact. This list is by no means all-encompassing; rather it's intended to be something to chew on for all you impact producers or filmmakers looking for inspiration:
Pinterest
This campaign from UNICEF uses Pinterest to make a point about consumerism and #FirstWorldProblems in a larger effort to raise awareness of child poverty. They add perspective to the aspiration-filled social network by creating a fictional profile of Ami Musa, featuring her less than luxurious desires: water, shelter, and soap.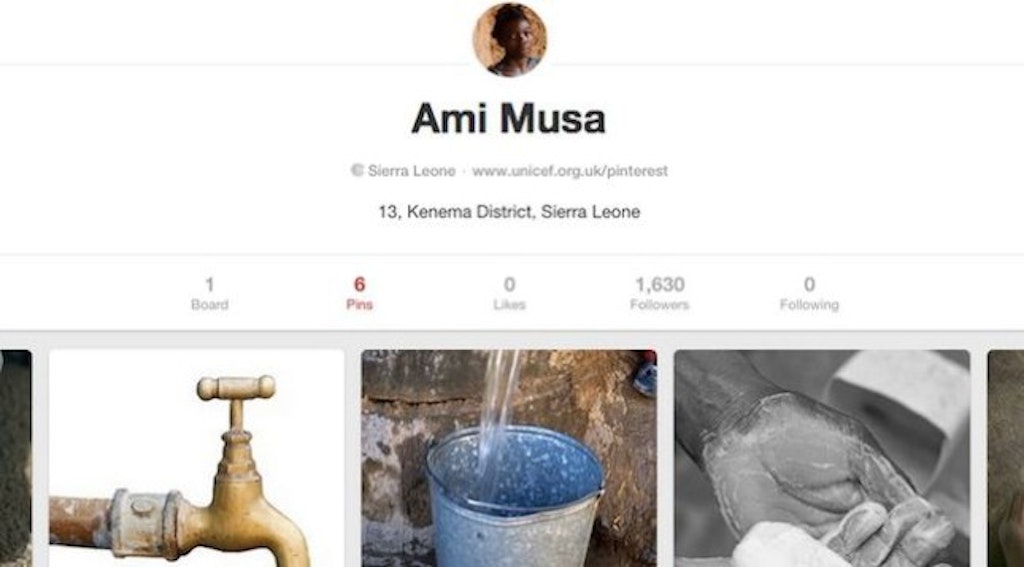 Instagram
The ONE Campaign created the powerful user generated campaign — #EveryParent — which targeted the White House directly. During the week of V-Action, volunteers made over 2,000 calls to the White House asking for a pledge of 1 billion dollars over four years to ensure that their children would receive proper vaccination. They did this by posting photos to Instagram with their children, and used the hashtag #EveryParent to organize and amplify the conversation.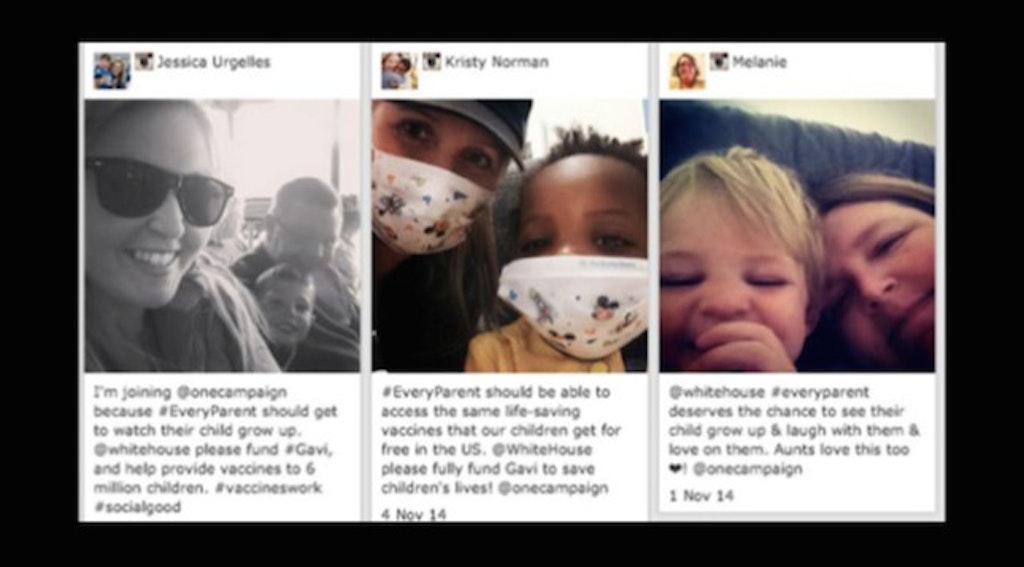 Tinder
The Immigration Council of Ireland used Tinder to raise awareness of the fact that 2.4 million people around the world are victims of human trafficking. Users swipe through a series of images of a woman as she becomes progressively more bruised. Afterwards, messages appear such as "your options are left or right. Women forced into prostitution in Ireland have none."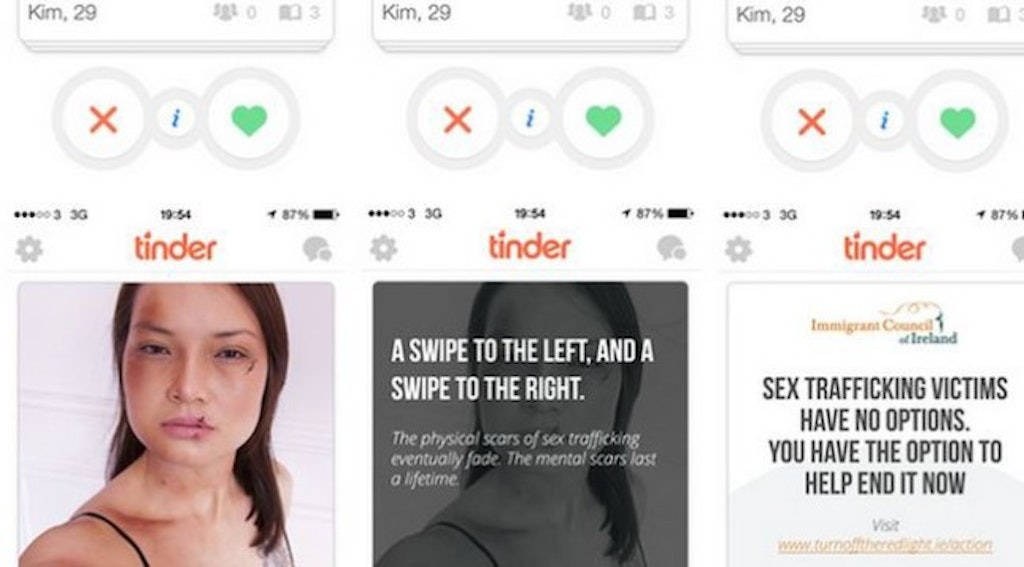 YouTube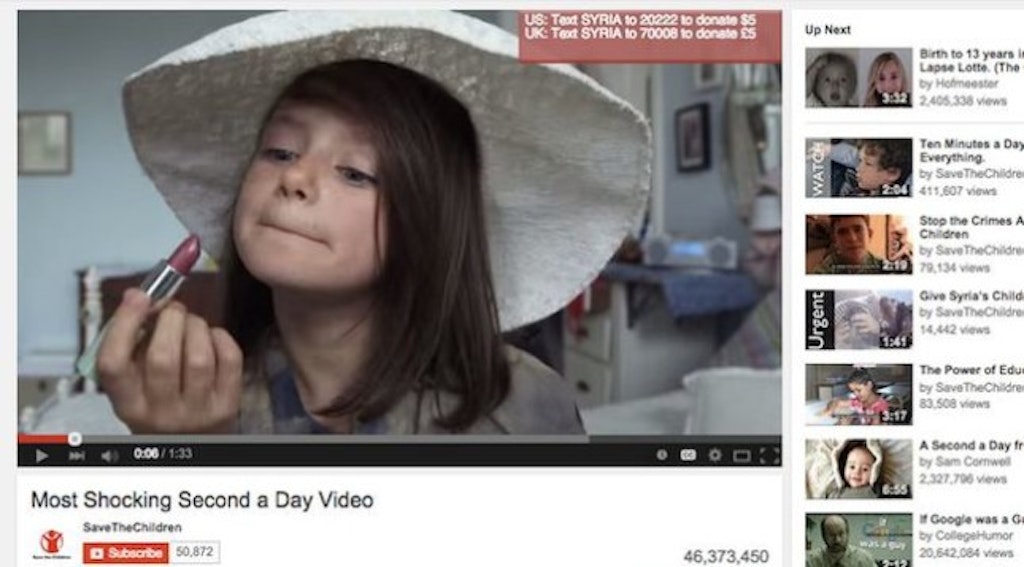 Tumblr
The ONE Campaign crowdsourced content on Tumblr to explain why sweet potatoes are superheroes in the fight against malnutrition in developing countries. Because sweet potatoes are cheap, easy to grow in uncertain conditions, and able to provide much-needed nutrients like vitamins C, A and B6 to undernourished children, ONE created a petition to help fund farmers in the developing world to make sweet potatoes more widespread. In addition to the petition, they asked participants to submit recipes containing sweet potatoes on their Tumblr page, creating a "digital cookbook" of "Recipes for Change" to spread awareness of the campaign.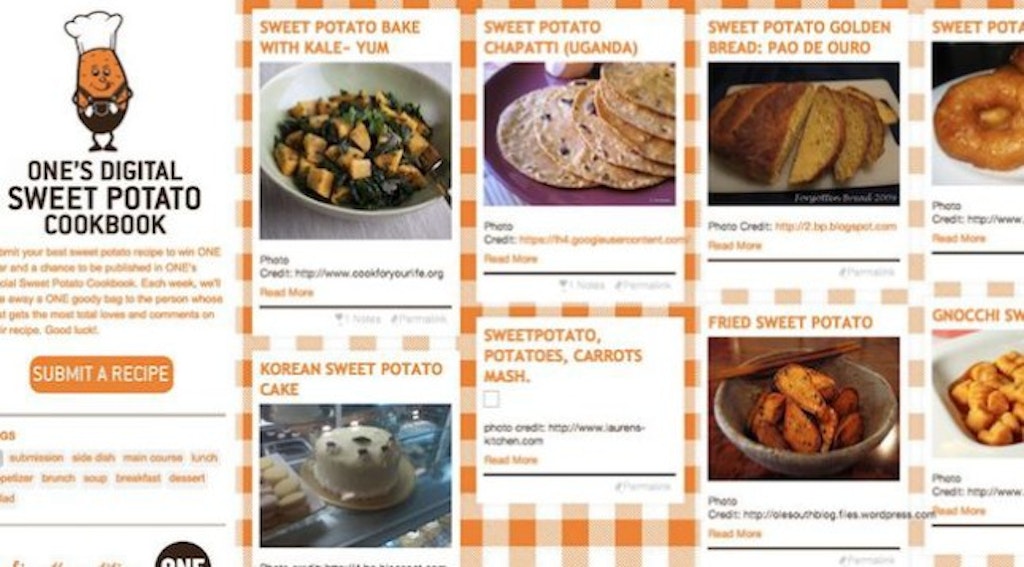 There are many other examples of how movements and organizations are thinking outside the box when it comes to online engagement. I share this with the hope that the film and media makers out there, in addition to non-profits and social enterprises, think about these creative ideas when they release their social impact content into the world, and remember to take risks and think outside the box.
To learn more about New Organizing Institute trainings, go here.
__
Annabelle Baskin, Campaign Coordinator @bellebaskin
Annabelle has diverse experience in political communications, grassroots organizing, and public relations. Prior to joining Picture Motion, Annabelle served as a Field Organizer on Senator Mary Landrieu's 2014 reelection campaign in New Orleans, Louisiana. There, she built and managed a grassroots campaign presence in the battleground region of Jefferson Parish, and helped to develop the campaign's social media engagement strategy to energize the Democratic constituency. Previously, she interned at Nike Communications, where she learned the importance of utilizing storytelling in the digital sphere. She additionally studied at Butler University in Buenos Aires for six months, where she studied Argentine cultural cinema and media studies. Annabelle earned her Bachelor's degree in English literature and Spanish language from Tulane University in May of 2014.