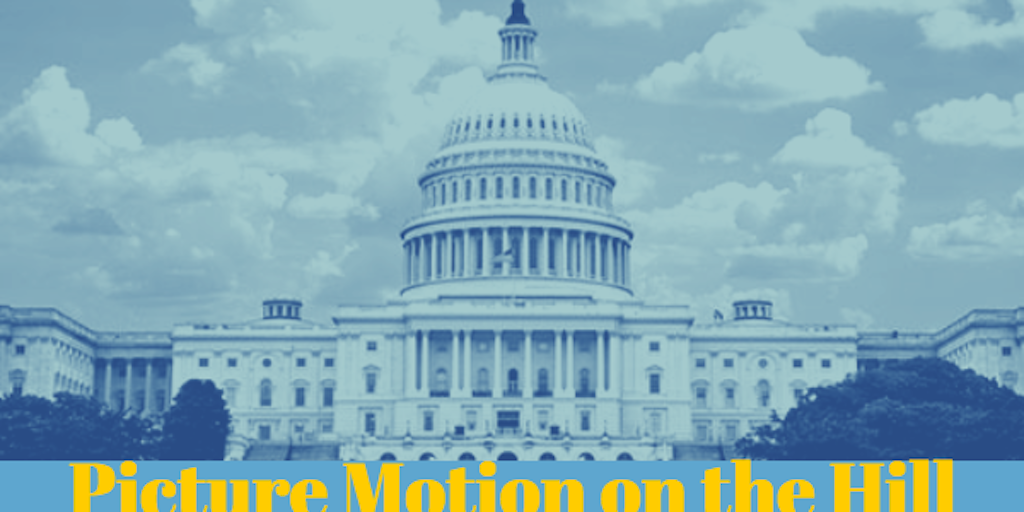 This summer, Fed Up took the fight for justice directly to lawmakers in Washington, DC. Together, Picture Motion's Christie Marchese, Wendy Cohen, Heidi Nel, and Darcy Heusel demonstrated the power of film to shape legislation and inform public discourse firsthand by corralling dozens of public health advocates and campaign supporters to storm the Hill!
FED UP on Capitol Hill
On June 11th, the The Fed Upcampaign kicked the day off with a press conference featuring Representatives Sam Farr, Rosa DeLauro, and George Miller, and celebrity chef Tom Colicchio. With the support of moms, chefs, and nutrition advocates, the collective called on Congress to #SaveSchoolLunch.
Just as new standards were scheduled to go into effect, ensuring healthy school lunches for our kids, 40 members of Congress put the program on the chopping block. The opposition inserted language into an Appropriations bill that would allow schools to exempt themselves from an otherwise mandatory, nutritious lunch. When the filmmakers and our team learned of this — we decided it was time to mobilize and make our voices heard!
In coordination with Food Policy Action, members of the Chef Action Network, local moms, and other advocates from national organizations, Fed Up supporters took to the halls of Congress and delivered our campaign message to members directly — in the form of M&Ms. These 29 members of Congress received a tin of M&M's, reminding them of the outrageous amount of sugar found in an average school lunch — a whopping 55 grams.
Policy Impact
As for impact? Later that afternoon Rep. Steve Cohen cited Fed Up during a House debate on The Special Supplemental Nutrition Program for Women, Infants, and Children (WIC)!
"While the policy implications of our mobilization on Capitol Hill are still to be determined, the awareness that the Fed Up Campaign was able to bring to the issue is clear. We were able to translate a $1.5 million box-office of the documentary into a campaign of concerned citizens who care about this issue, understand the implications of school lunch on the lives of our children and are picking up the phone and writing letters to their representatives. As the film continues to roll out across the country and eventually release on iTunes, DVD and more, we will be empowering every person who sees the film with the tools to take action nationally as well as in their own communities and homes."
The press conference and the delivery of the Fed Up M&Ms garnered significant attention – both online and on the ground.
Picture Motion is excited to be starting back on the Fed Up socail action campaign this month. In conjunction with the home video, iTunes and VOD release on September 9th, Fed Up will begin a national community screening tour this fall. Email info@fedupmovie.com to learn how you can join.
PicMo in DC
Are you in Washington, DC? So are we!
Picture Motion is actively working to bridge the divide between stories and policy change, leveraging film to catalyze change. Given the current political climate and growing thirst for civic engagement, coupled with the advancement of technology, it's now easier than ever – but also more critical – to educate individuals on the pressing social issues of our time.
From campaign events on the Hill to our new DC digs, we're committed to using stories for change. If you're interested in learning more, connect with Principal Heidi Nel in Washington, DC: Heidi@picturemotion.com.
__
Darcy Heusel, Senior Director of Campaign Strategy, @darcyheusel
Darcy's expertise in impact film stretches from social media and online engagement to film marketing and distribution. Her projects at Picture Motion include Fed Up, American Promise, Bully, The Crash Reel, and Herman's House.
Heidi Nel, Principal – Washington DC, @HeidiNel
As a Principal at Picture Motion, she oversees the DC office and plays a leading role in business development, campaign management and strategic initiatives. Prior to joining Picture Motion, Heidi served as Senior Vice President of Digital at FitzGibbon Media where she created social action campaigns that leveraged technology and storytelling to shape policy and create cultural change.