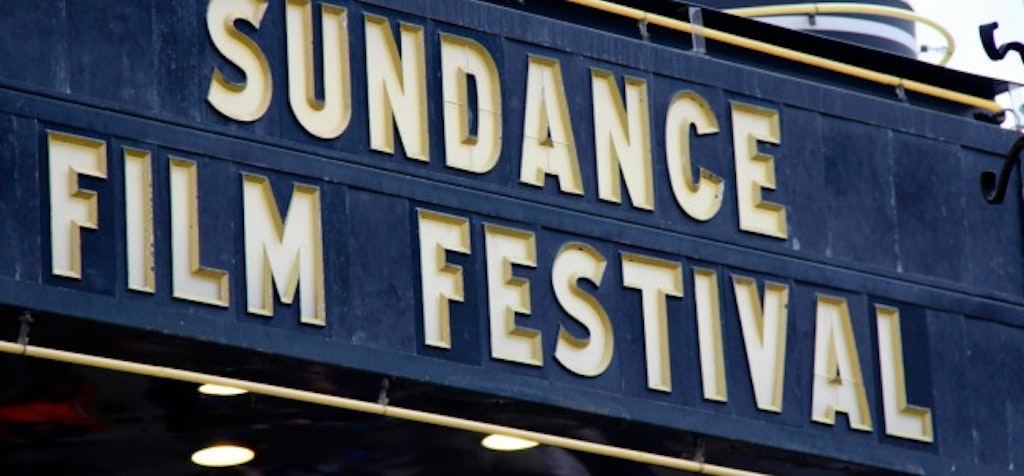 We are so thrilled to be joining our brilliant colleagues and filmmakers at the 2015 Sundance Film Festival! We are departing NYC, DC and LA and converging on Park City for a packed week of film and impact. We had a hand in the below events. Check it out and we hope to see you there!

Louie Psihoyos's The Cove (2009 Sundance Film Festival, U.S. Documentary Audience Award) exposed viewers to the brutal practice of dolphin slaughter. The Academy Award-winning director now bears witness to a global problem—mankind's role in precipitating mass extinction, potentially resulting in the loss of half of the world's species. Picture Motion is leading the impact campaign strategy for the film.
1/24 (11:30AM) 1/25 (3:30PM) 1/26 (4:00PM) 1/28 (3:00PM) 1:29 (6:00PM) 1/31 (2:30PM)

The statistics are staggering. One in five women in college are sexually assaulted, yet only a fraction of these crimes are reported, and even fewer result in punishment for the perpetrators. From the intrepid team behind The Invisible War, comes The Hunting Ground,a piercing, monumental exposé of rape culture on campuses, poised to light a fire under a national debate. Picture Motion is overseeing digital strategy for the film and campaign partnerships.
1/23 (2:30PM) 1/24 (8:30AM, 6:00PM) 1/27 (9:00PM) 1/31 (9:00PM)

We are so excited to now be working with the fantastic team at SundanceNow Doc Club to broaden their membership. Every day from 4-6PM at the SundanceTV House, Doc Club members will get free hot toddies and other drinks. We will also be raffling off screening tickets and access to parties at Sundance, and giving away free popcorn and drinks, as well as Sundance "Survival Kits," at select movie theaters. But this is ONLY for Doc Club members! Please become a member so we can hang out.

Saturday 1.24 @ 1:00PM
The Collective House, 596 Main St
Stories and the art of storytelling play a major role in content marketing today. Not all brands realize the importance of unearthing their core story and learning to tell stories in ways that endear new fans and motivate advocates. Additionally, brands are aligning with causes and becoming more socially responsible, which is proving good for business. In recent years we've seen brands amplify their impact and awareness by partnering with films – like American Express and Spent: Looking for Change, Intel and Girl Rising, Patagonia and Damnation, Dick's Sporting Goods and We Could Be Kings. This conversation will share essential ways that brands are using media & video to tell their stories, as well as partnering with filmmakers to produce and distribute unique stories, as a more compelling and engaging way for consumer marketing.
Kate Atwood, Executive Director at Arby's Foundation
Caitlin Boyle, Executive Director, Film Sprout
Brian Newman, Principal, Sub-Genre Media
Tom Yellin, President of The Documentary Group, Producer of Girl Rising
Moderated by: Peter Glatzer, Co-founder, SHFT, FED UP Advisory Board Member
Monday 1.26 @ 11:30AM
The Collective House, 596 Main St
We couldn't bare showing up on Main Street without bringing a taste of the nation's Capitol with us! Join us at the intersection of politics and film as we discuss the power of film to not only shape narratives, but to also influence public policy. We'll be joined by leaders in both fields.
Chris Kelly, CEO of Fandor, and Chairman of New Leaders Council
Ayana Johnson, PhD, Marine biologist and Executive Director of the Waitt Institute
Jeff Orlowski, Director/Producer of Chasing Ice
Sean Watson, Founder of Catalytik
Moderated by Heidi Nel, Principal, Picture Motion
Thomas Kearns McCarthey Gallery, 444 Main Street, Park City, UT 84060
The Monument Quilt is an ongoing collection of thousands of stories from survivors and advocates of rape and abuse. By stitching them all together, we are creating a new culture where survivors are publicly supported, rather than publicly shamed. The Monument Quilt will be joining THE HUNTING GROUND premiere at Sundance to create a public space for survivors to heal and to help us amplify individual stories online. Join us to see the quilt, make your own square, and share your voice.
Friday, January 23rd: 11am-2pm
Saturday, January 24th: 1-4pm (quilt making workshop)
Sunday, January 25th: 11am-2pm
January 1.27 @ 8:00AM – 2:00PM
The Leonardo, 209 East 500 South, Salt Lake City
Join the Racing Extinction team at the Better Future Summit! During the Sundance Film Festival, when thousands gather in the mountains of Utah through the power of film, thought leaders will explore the intersection of clean air, clean water, and clean energy in Salt Lake City. Leilani Münter, race car driver, environmental leader and one of the stars of Racing Extinction is giving the luncheon keynote address.

Christie Marchese christie[at]picturemotion.com @christie
Wendy Cohen wendy[at]picturemotion.com @wendynuale
Heidi Nel heidi[at]picturemotion.com @heidinel
Darcy Heusel darcy[at]picturemotion.com @darcyheusel