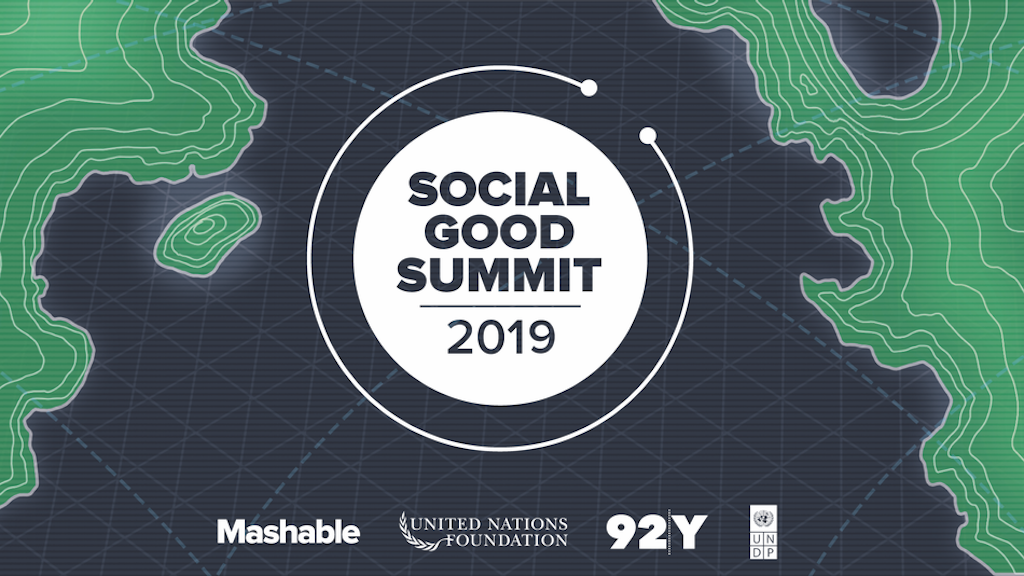 "Right here, right now, is where we draw the line. The world is waking up, and change is coming – whether you like it, or not" – Greta Thunberg
On September 22nd, I attended Mashable's annual . This year focused on the climate crisis and the ways we can all take action. The summit took place during , an opportunity for world leaders to come together to discuss solutions, take action, and elevate climate change as a global emergency.
One of the themes of the summit was #: a call to action encouraging us all to work together to meet global climate goals NOW. We heard from dozens of speakers, including a , a , and a
See below for a few key tips we took away from the conference, and watch the entire day's programming !
Support an intersectional approach to climate justice: Women, people of color, and those living in developing countries are the most affected by climate change. , a racial and climate justice movement builder, reminded us that the global south is going to be impacted more than any other region. Many of these communities have already been impacted by chemicals and their effects for generations. "For them climate change is not a trend or a sexy issue, it's an issue that they have been impacted with directly." Make sure you're amplifying activists of color like , , and . Learn more about the incredible work of young activists of color .
Reduce your footprint with your diet: Author emphasized personal responsibility without ignoring the need for structural change. Try eating at least one vegan meal a day, because doing something is better than doing nothing. An alternative: Start small with no-meat Monday, encouraging your office or classmates to join you!
Support impactful films: Senior Fellow for Environmental Justice and Civic Engagement at the Center for Earth Ethics, , told an incredible story summarizing her journey into environmental justice: "When I saw , that was when it all came together for me. And that was when I knew I had to take action." Catherine has changed countless lives with her work, which seeks to address the root causes of poverty by seeking sustainable solutions. The film being a catalyst in her career is extremely meaningful to me and the team here at Picture Motion, where we work with impactful films to help them make a difference every single day.
Give to Others: One of the final speakers was visual artist and activist , who was named this year's UN Goodwill Ambassador for Climate Action. Olafur invited the audience to participate in a "Little Sunrise": an interactive installation featuring one of his most recent projects, a solar-energy piece called "." You can participate now by to communities in need of clean energy.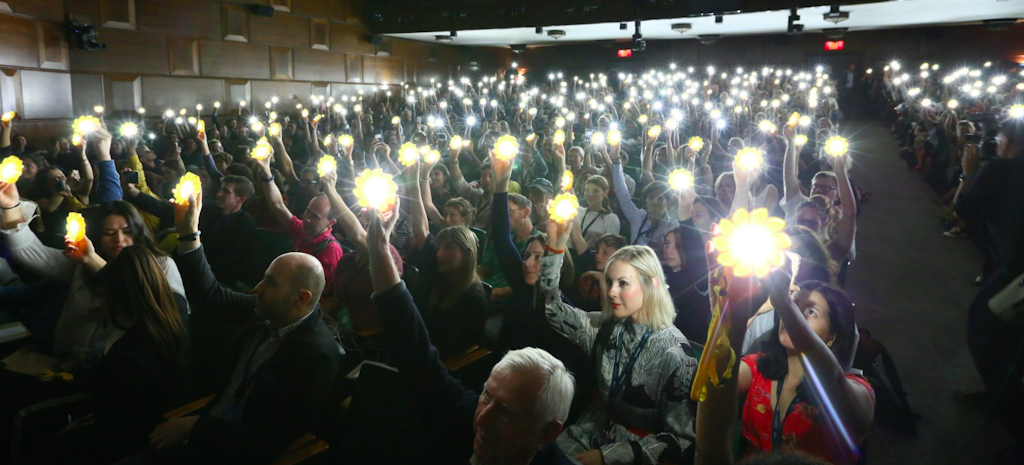 As Amy Cordalis, an attorney and environmentalist on the Yurok Tribal Council said, "We have a moment in time to decide what we are going to do with our lives. We have a moment in time to decide how we are going to change the world."
We are all responsible for maintaining the Earth. your tips for living a greener life, or reach out to to connect.
By Rebecca Strawn, Coordinator, Impact Strategy