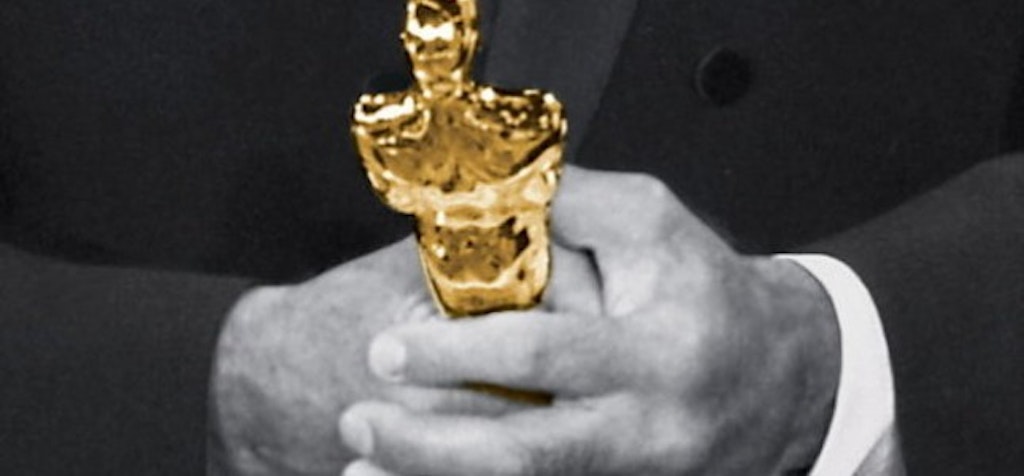 With the Oscars fast approaching, many are starting to speculate who will make the cut to be a contender for one of those iconic golden statues on March 2nd. Why is this important? Aside from the recognition from peers and affirmation of a quality film, an Oscar nomination presents an incredible opportunity for an important issue to transcend the niches into the masses.
Picture Motion is proud to see so many of the amazing documentaries we have worked with popping up on Oscar prediction lists all over the web! American Promise, God Loves Uganda, Inequality for All, and The Crash Reel are just a few, so we wanted to highlight what the critics are saying.
"The film raises all sorts of questions about how race and class impact the sort of education that one can receive in 21st century America." – Hollywood Reporter
"An extraordinary documentary about race, family and education that's at once epic and intimate, "American Promise" took 14 years to complete since its premise is to follow two boys from kindergarten through high school."- Roger Ebert
"The film is shaped crucially by the tension between the filmmakers' dual roles: they are parents armed with a camera, observers yet with the most intense stake in their young son's success. Because Brewster and Stephenson have had the great courage to expose their own mistakes and excesses along the way, the film is revelatory as an embedded report from the front lines of parenting."- Film Comment
"The film's tagline says it all: "The Christian right has fought against LGBT rights for years. In America, they're losing. In Africa, they're just getting started." – Hollywood Reporter
"A searing look at the role of American evangelical missionaries in the persecution of gay Africans, Roger Ross Williams' "God Loves Uganda" approaches this intersection of faith and politics with some fairness and a good deal of outrage."- The New York Times
"In a brilliant move, Williams pretty much tells the story from the point of view of the American evangelicals and their Ugandan proteges. We see giddy, mostly white Midwesterners on the trail in Africa, having the time of their lives as they spread the Good (and Bad) Word. These missionaries appear to be sincere and well meaning, which is all the more chilling…Watching this film will leave you with some dispiriting questions about America and its values." – SF Gate
Aided by excellent footage of half-pipe action and the intimate participation of Pearce's protective family, director Lucy Walker ("Waste Land") pulls off a spectacular feat of her own, balancing the needs of extreme sports vid and cautionary tale. – Variety
"Some documentarians don't know when to stop, stretching what should be a relatively short film with a small point to feature length. The strength of "The Crash Reel," an engrossing, unsettling documentary Monday night on HBO, is that the filmmaker, Lucy Walker, knows when not to stop." – The New York Times
"The Crash Reel goes flying past all the clichés and treacle-soaked heroics embedded in this theme to a wondrously hard-edge life all its own." – The Wall Street Journal
"Kornbluth and Reich collaborated on this project in a way not unlike David Guggenheim and former U.S. Vice President Al Gore did on the Oscar-winning An Inconvenient Truth (2006), so that the resulting film not only observes its subject but also helps him — through graphics, charts and other forms of presentation — to make his case in the most engaging way possible."- Hollywood Reporter
"Rather than through a harangue or a lament, Mr. Reich ties together his talking points with a reasonable-sounding analysis and an unassuming warmth sometimes absent from documentaries charting America's economic woes." – The New York Time
"The movie also deserves a lot of credit for doing something that usually seems difficult. It makes learning about economics engaging, enraging and even a little bit fun."- Oregon Live
Which documentary films do YOU want to see go home with an Oscar this year? Share your thoughts with us on our Facebook page!
By Samantha Silvay. Samantha is a rising junior pursuing a double major in English with a Concentration in Creative Writing and Women's, Gender, and Sexuality Studies at Colby College. This past January, Samantha had the opportunity to attend Sundance Film Festival, and the experience cemented her desire to work with independent films and documentaries. Interning at Picture Motion, Samantha helps develop and support campaigns with a social action message.