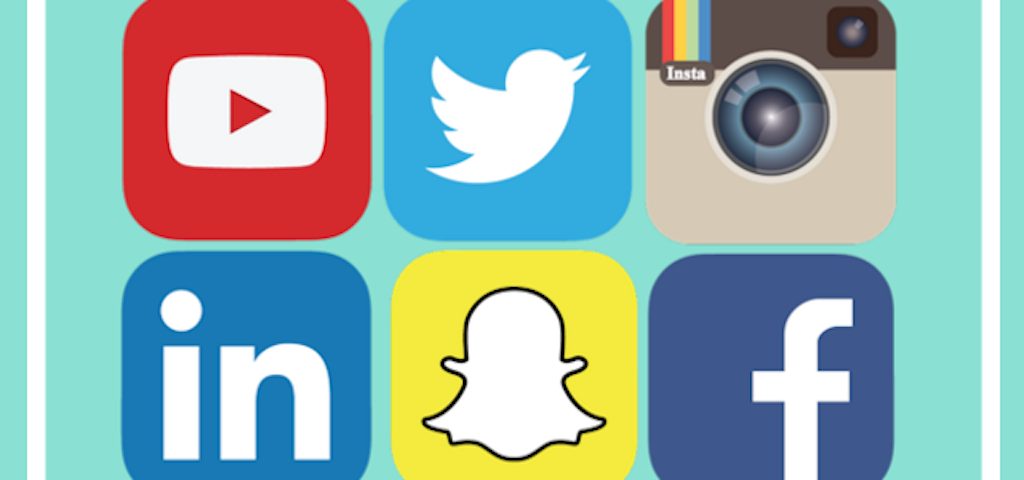 Movie theatres are now just one of dozens of locations to see a movie. Magazines don't need to have pages to turn. And newspapers aren't even paper anymore. Welcome to 2016, everyone!
With societal norms shifting on the back of the mobile revolution, the marketing approaches that were once the gold standard simply don't provide the returns they once did.
Where an ad placement on the top fold of A1 once paid dividends, readership of physical newspapers has all but diminished. But those eyes aren't lost, they are just looking elsewhere. To make an impact—to influence ideas, behaviors and decisions—you need to attract attention and hold it. Something seemingly impossible in our distracted lives.
We are going to help you find them. By employing the following techniques, strategists, marketers, and anyone searching for an audience will find an opportunity to reach both seasoned and new eyes across various digital locations.
It is time to get creative. It's time to go out on a technological limb and take advantage of the current space-time reality.
From blogs, to listicles, to your swipes on Tinder, these new platforms are opportunities for harnessing attention and engagement. We want to help you find the newest and brightest ideas out there. Take a look at the following articles to help keep you inspired, stay creative, and thrive in this 21st century, 1-minute media cycle. Let us know if you've had any success and tweet at us with #PicMoTips. (See what I did there? I invited you into the conversation but am actively promoting our brand!)
Five Traditional Articles for Non-Traditional Exposure
Old School Meets New School. Traditional marketing shouldn't be thrown out with your iPhone 5. DEADPOOL was praised for its pairing of new media messaging (poop emojis) on old media platforms (highway billboards) in the humorous tone of the film. And their creative risk taking was rewarded at the box office. By combining approaches, you're appeasing the traditional audience and engaging a younger, savvier demographic.
While the vehicle can stay the same, include the language of the kids, like an emoji or hashtag, as the medium for your message. Does it make it crystal clear about what you're marketing? No. But will it reach an audience that otherwise wouldn't feel engaged? Definitely. It can also have a greater reach when the physical billboard makes its way to social media.
Twitter Moments: What Publishers and Marketers Need to Know. Last year Twitter launched a new feature called Moments. In short, "Moments helps you find the best of Twitter as easily as tapping an icon – regardless of who you follow. Just visit the new tab to discover the most popular stories unfolding on Twitter." These snapshots are a great way to capture wider audiences during an event or film launch. It is also a great way to seize opportunities to put out relative messaging. While it is hard to ever know what exactly people are talking about or really care about, this will provide a window into the public conversation beyond just the hashtag.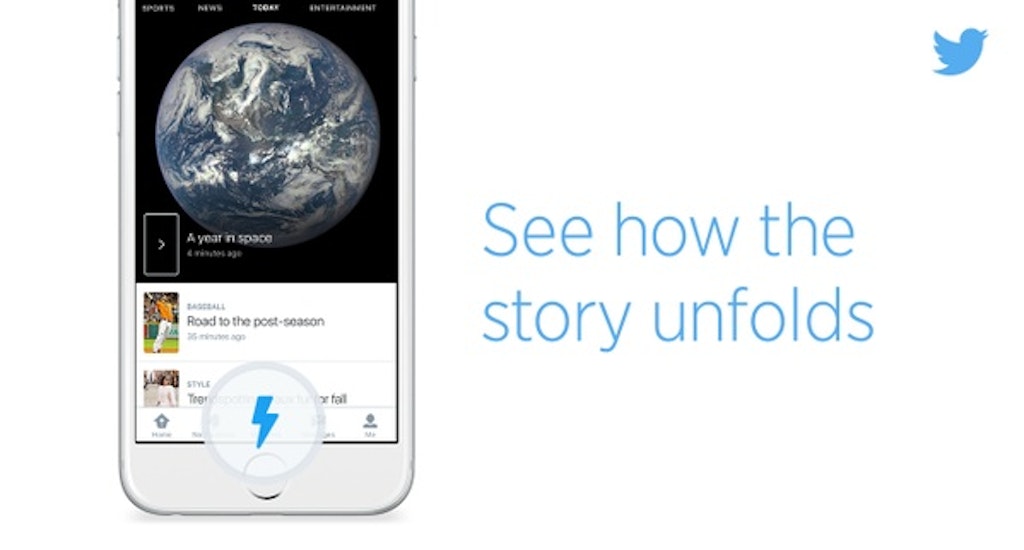 Get Seen on Facebook. If you can! The quality of your content seems to matter less and less. Sorta. The amount of people who engage with your content seems to matter more and more. Sorta. While the quality of content and the power of influence are important, there is nothing quite like getting a whole lotta views. But how do we capture those impressions? One thing is for certain, there is a rhyme and a reason that you are seeing what you are seeing and the poet of this rhyme is paid a lot of money in Menlo Park to make sure that stays secret. Learn what approaches you can be diving in on by reading this article that discusses the nuances of your Facebook Timeline.
Tinder: Swiping for Impact. Ad agencies around the world are utilizing Tinder (a popular online dating app where one swipes left or right to like or dislike a potential suitor) for social justice campaigns and promotions. Notable examples include the campaign to end human sex trafficking where users swipe and are shown photos of women who have no choices of their own; animal adoption campaigns where users can swipe for dogs and cats; and one company went so far to match you with with characters from popular TV shows. Perhaps the best reason to swipe right was to find fate with pizza.
Tech.Mic. You may have noticed on your Facebook feed that the standard thumbs up has gone by the wayside for a rounder graphic and a variety of emoji responses. The introduction of alternate "likes" (i.e. WOW, Sad, Love, etc.) is a way for people to respond more emotionally to content and ultimately, it could help you (or the social media overlords in Silicon Valley) figure out how audiences are responding to content and what is driving the most positive or passionate response.

Snap Into the Minds of Millennials. Authentic. Fleeting. Exclusive. Three buzzwords that perfectly capture the essence of Snapchat and the opportunities it presents. Young people are engaging with each other on Snapchat at an alarmingly regular pace, if only for 4 seconds at a time. And where there are people, there are opportunities. Whether it is sharing exclusive content, building up to a big event, giving the inside look, or generating a custom filter that will be shared by audiences in set locations, the opportunity to invade the screens for a moment is never ending. No one has captured this opportunity quite like the team behind Batman v. Superman who introduced Batman, Superman, and Wonderwoman filters, followed by a 24-hour takeover on the curated "Discovery" channel over the course of five days.
Now, I could sit here and tell you that these are the answers and if you do these, you will reach millions of people. But that just is not the case. Technology has provided us with an incredible opportunity to share content, engage audiences, and work with incredible efficiency.
With new platforms gaining traction almost daily, there are ever increasing opportunities to get your content in front of more eyes. Just remember, not every single platform is going to be "the next Facebook!" While the well-known, traditional techniques still have their time and place, we are now free to experiment across the digital space on smaller budgets than ever before. We are no longer bound by the readership of the local paper, or the broadcast reach of a certain channel; rather we can be seen across the globe on the World Wide Web, whether it be on your computer or from a Snapchat Story.
Technology today allows us to try something new and take risks. What makes sense today might be old news tomorrow. Each audience is ever-changing. And the ways you can take advantage are never ending.
So, I challenge you to try something new this week. Join SnapChat. Stream yourself on Facebook. Swipe through Tinder (for research, or course!). Whatever technological limb you climb out on, embrace the uncomfortable, because you just might capture an entirely new audience with something a simple as a quick selfie.
__
Charlie Crocker: Campaign Coordinator @CharlesMCrocker
Charlie is the newest member of our growing Picture Motion team in DC. Prior to joining the team, Charlie spent time at The Raben Group, where he assisted the March on Washington Film Festival and produced marketing and campaign materials for the firm and clients, alike. During his time there, he was able to dive in his primary issue areas: gun control, LGBT rights and diversity in STEM. He also worked for the National Conference of Democratic Mayors, where he supported national coordination and outreach efforts, in addition to managing events for public and private partners. No stranger to campaigns, he worked on the research and communication teams for Greg Orman's 2014 Independent US Senate Campaign in Kansas. Wherever he goes, Charlie commonly serves as resident nerd, as he also spent time working at Apple. While he calls DC home for now, he is an avid explorer. Originally from Canada, he grew up in Minnesota and developed his Midwestern charm, before studying in Italy for a year. Charlie graduated from Boston University with a degree in Political Science and spent two semesters interning and studying London, England and Washington, DC.