If you've ever been to GoodPitch, then you know it's a magical experience. It was there, at the GoodPitch NYC this past October, that we had the good fortune of meeting Jule Hall. Inspired by his story, path, and expertise, we couldn't be more thrilled that he accepted our offer to join the PicMo team.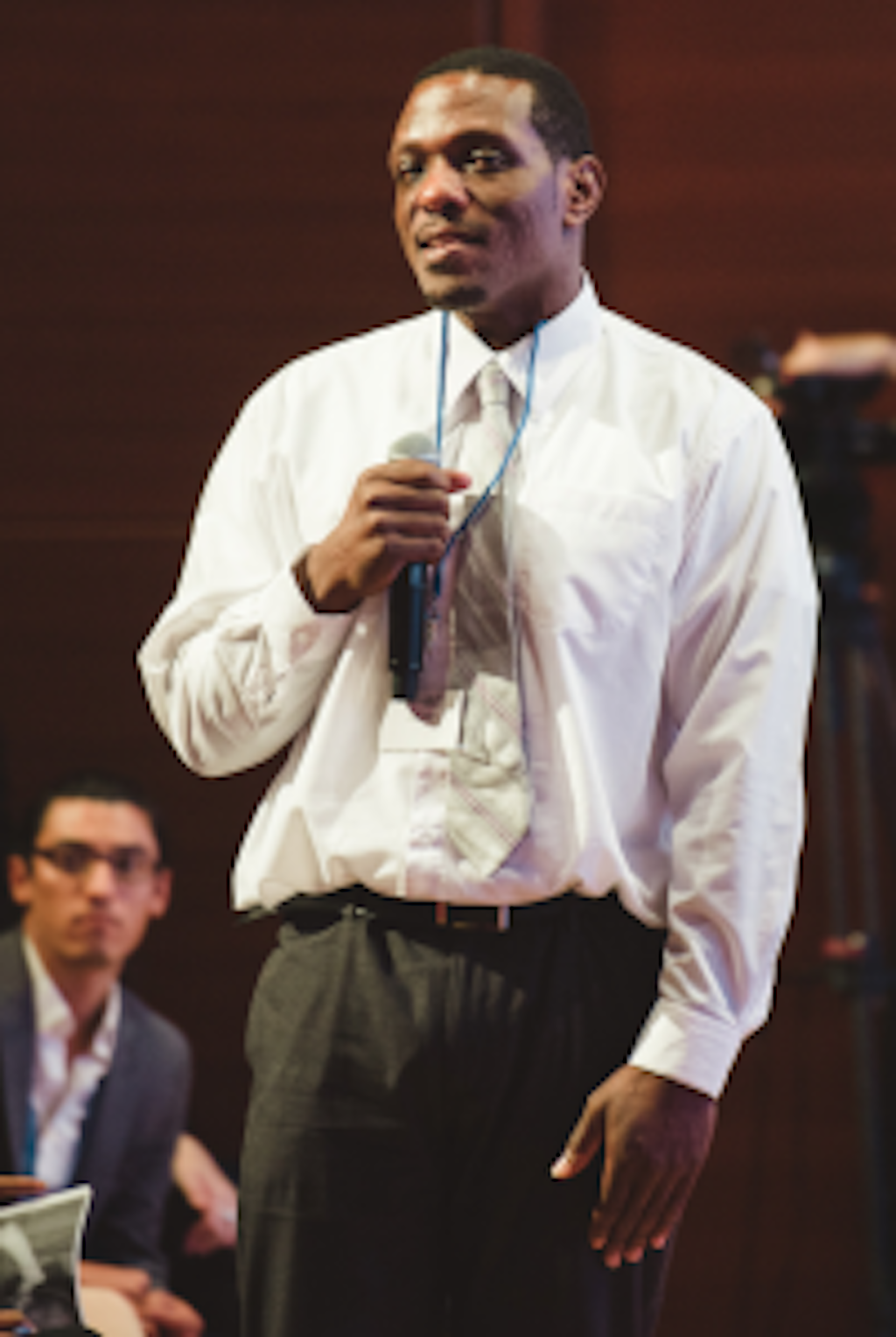 Jule grew up in Brownsville, Brooklyn, where he became entangled in its infamous streets. Incarcerated at the age of 17 and dissatisfied with a life of delinquency, he devoted himself to his own personal growth and development. Education was the means through which he would achieve this end. He embarked on a process of self-education while advocating for its transformative powers to his peers in prison law libraries and GED class rooms and subsequently received a formal education with the Bard College Prison Initiative (BPI). Along with completing a bachelor's degree in German Studies and a graduate-level public health specialization with BPI, Jule collaborated with correctional officials and BPI staff to implement the day-to-day operations of the privately-funded college program. Since his release, Jule has spoken publicly about the destructive effects of not having college in prison as well as the obstacles to reentry for formerly-incarcerated individuals. During his free time, he mentors and tutors at-risk youth at the Brownsville Community Justice Center.
Jule joins the Picture Motion team as the Operations and Campaign Coordinator in our NYC office. In his short time with us, he has already operationalized processes among our NYC team and proven that his unique insight into the issues we're tackling in our some of our campaigns is invaluable. His experience in research and analysis, and his expertise in social justice issues ranging from immigration and mass incarceration, to public and community health, is a huge asset in developing winning strategies on our social impact campaigns.
Another reason why Jule rocks? He has spent time raising funds for firefighters, homeless veterans and the families of police officers who have been injured or killed in the line of duty. Insert Wayne's World "we're not worthy" gif here.
Welcome to the team Jule!