Once the host of a popular kid's show, Bill Nye is about to take off his "Science Guy" lab coat and battle the naysayers to create a more scientifically literate and engaged universe.
Filmmakers David Alvarado and Jason Sussberg are now making a film about it. A film for science. A film for the cosmos. The full-access, exclusive film about Bill Nye. Together, we can help these two fans make the definitive film on Bill Nye The Science Guy and his quest to change the world with science!
Why this project?
When my colleague first told me about the film, I immediately starting singing the opening credits to the show and then asked, "Where do I sign up?"
Bill Nye The Science Guy. I loved his television show. He made science – which I generally loathed – fun, playful, and intriguing. He explained mysteries and answered tough questions without making it feel academic.
But the man behind the bowtie remains quite a bit of a mystery. And I would love to learn more. As an adult, (while I still frequently return to clips of him and his show on Youtube) Bill Nye has become an expert and a voice of reason, explaining groundbreaking research (like when Pluto lost its planet status!), defending climate change and standing up to deniers that are getting in the way of real progress.
I would love to see this film come to life – inspire a new generation of innovators and inventors to change the world.
What's the impact?
This film comes at an interesting moment. Many of the 2016 Presidential candidates don't believe climate change is real or human-caused, and too many of our currently elected officials deny that it is even a problem. In 2014, a poll found that 52% of Americans agreed with this statement:
"The climate change we are currently seeing is a natural phenomenon that happens from time to time."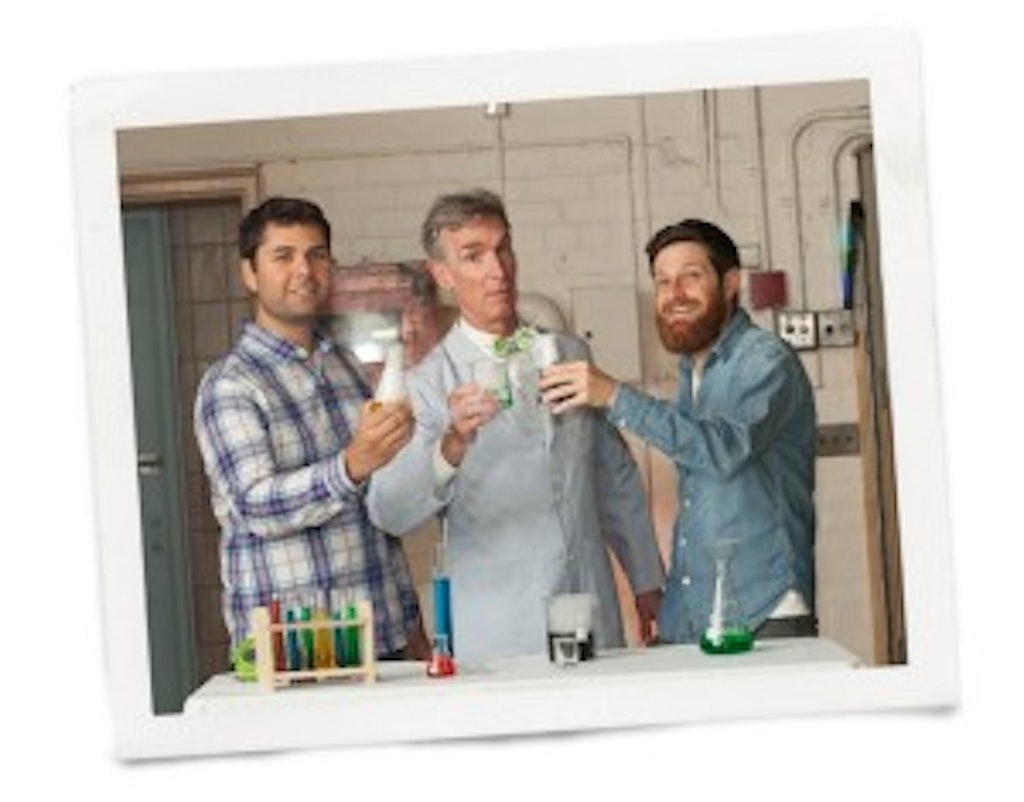 This country is in desperate need of a climate reality-check. Science literacy has never been more important and more necessary.
This film can have a major impact on young people who may not know Bill Nye, but who will be eager to watch his show streaming on Netflix. Or for folks like me, who have such fond memories of Bill Nye the Science Guy and absolutely want to spend a movie getting to know him better.
Get Involved!
Check out the project here & consider supporting before August 14th!
__
By Wendy Cohen, Partner and Principal- Los Angeles (@wendynuale)
Wendy is a partner and principal at Picture Motion playing a leading role in business development, strategic planning, managing campaigns and digital strategy. Prior to joining the Picture Motion family, Wendy was the Senior Director of Film Campaigns at Participant Media where she developed innovative online and mobile initiatives for Charlie Wilson's War, The Visitor, Food, Inc, The Cove,Waiting for "Superman", Lincoln, Middle of Nowhere and A Place at the Table. Wendy was born and raised in Montreal and began her career in film in 2003 as the Programmer and Outreach Coordinator for the Media That Matters Film Festival and Media That Matters: Good Food project. In 2006, she became the first Community Manager for The Huffington Post in New York City. Wendy produced Every Third Bite in 2009, an award-winning short documentary about bees hailed as a "better bee movie" by New York Magazine, she produced the 2011 Sundance Institute trailer titled Light is Love and recently completed production on her first short narrative film titled The Goldfish. Wendy continues to be a guest lecturer and panelist at festivals and schools around the country and has been profiled in The New York Times, The Los Angeles Times, Chronicle of Philanthropy, The Hollywood Reporter and Mashable. She is a recipient of the 2010 New Leaders Council's 40 Under 40 Leadership Award.