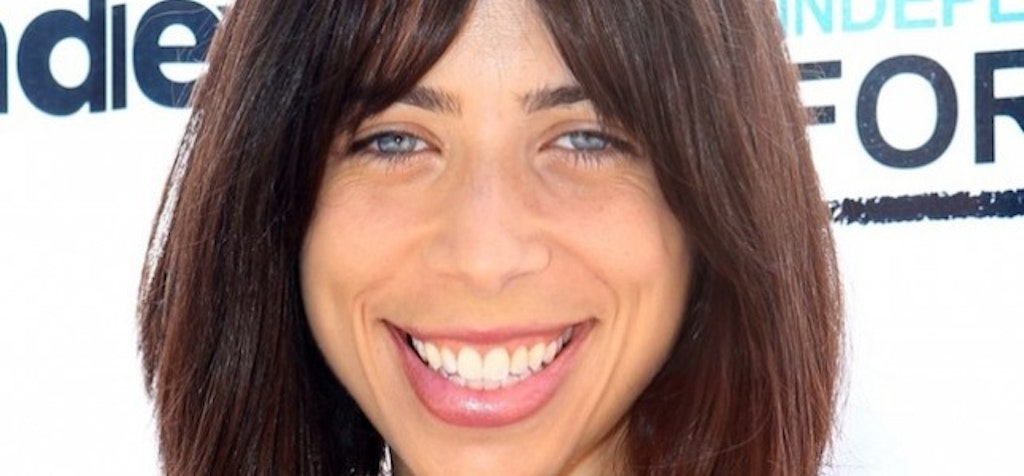 We are excited to announce the newest member of Picture Motion…. Wendy Cohen! As a partner and principal, Wendy brings strong leadership, expertise, and passion to our team. Prior to joining Picture Motion, Wendy was the Senior Director of Film Campaigns at Participant Media where she developed innovative online and mobile initiatives for Charlie Wilson's War, The Visitor, Food, Inc, The Cove, Waiting for "Superman", Lincoln, Middle of Nowhere and A Place at the Table.
When asked about joining the Picture Motion, Wendy said:
This is such an exciting time to be working at the intersection of film and social justice. Never before have organizing tools been so accessible and effective and never before has the non-profit and good corporate citizen community recognized the value in working with storytelling to further their efforts. When Christie and I started talking about what we learned from our previous experiences and what we believe is the potential for film to drive meaningful and measurable change, I knew that I couldn't pass up the opportunity to join and help grow Picture Motion. I've always loved working at nascent companies — small, nimble, eager to try new things and take risks. I'm humbled to be working alongside this amazing team of women and thrilled to be part of the community that is driving the future of the social issue film industry.
As the head of the inaugural Picture Motion Los Angeles office, Wendy contributes to business development, digital strategy, campaign management, and strategic planning. She is currently managing the Inequality For All social action campaign, focusing on partnerships, online engagement and strategic development, as well as consulting on The Crash Reel's HBO Broadcast and social action campaign, entitled Love Your Brain.
Through our West coast expansion, we here at Picture Motion look forward to working with more Los Angeles-based filmmakers and distributors and playing a greater role in the Hollywood film scene. Christie Marchese, Picture Motion's Executive Director said:
Wendy's creativity is surpassed only by her passion for the projects that we engage in. As someone who has worked both on the filmmaker side and the distributor side, she brings with her a unique set of skills and experiences that help meet our dual goals of driving viewership and social impact. We have some exciting projects in the works and I'm thrilled to have Wendy on board to lead them.
To contact Wendy or anyone on the Picture Motion team, email hello@picturemotion.com.
More on Wendy
Wendy was born and raised in Montreal and began her career in film in 2003 as the Programmer and Outreach Coordinator for the Media That Matters Film Festival and Media That Matters: Good Food project. In 2006, she became the first Community Manager for The Huffington Post in New York City. Wendy produced Every Third Bite in 2009, an award-winning short documentary about bees hailed as a "better bee movie" by New York Magazine, she produced the 2011 Sundance Institute trailer titled Light is Love and recently completed production on her first short narrative film titled The Goldfish. Wendy continues to be a guest lecturer and panelist at festivals and schools around the country and has been profiled in The New York Times, The Los Angeles Times, Chronicle of Philanthropy, The Hollywood Reporter andMashable. She is a recipient of the 2010 New Leaders Council's 40 Under 40 Leadership Award.
Want more Wendy? Follow her on Twitter at @wendynuale.