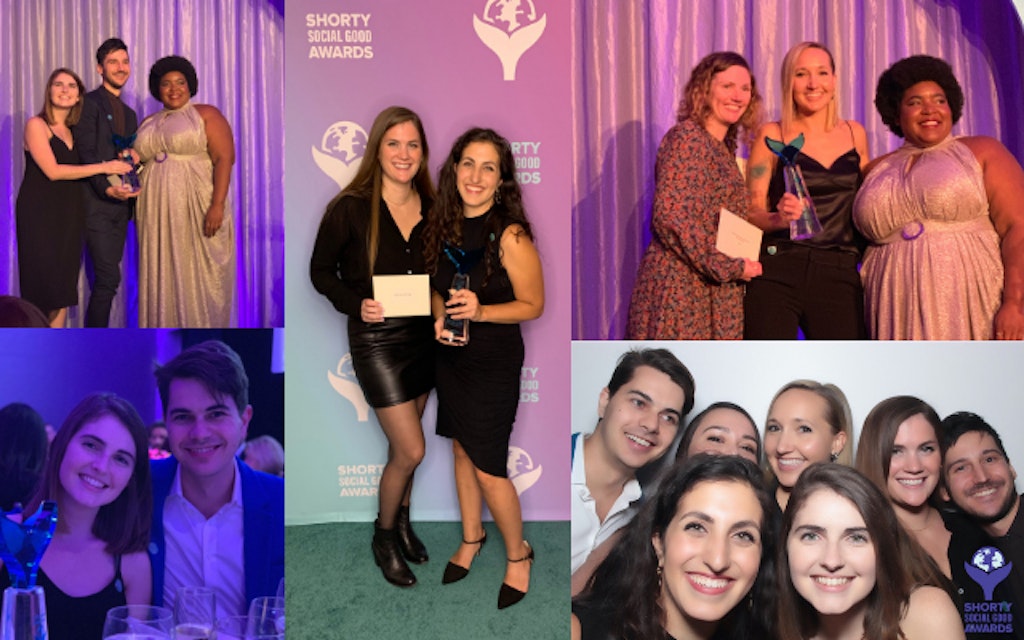 Looking back on 2018, we are so grateful for the incredible films we've had the honor of working with. These powerful stories and their inspired creators and distributors gave us the opportunity to get creative in how we get these films seen. Thanks to them and our hardworking team, we are so excited to share that we won three awards at the 3rd Annual Shorty Social Good Awards. The show honors brands and organizations who've made a difference through impactful partnerships and campaigns.
Here are the campaigns that brought us there:
National Geographic's CHAIN OF COMMAND docuseries won Best Use of a Blog
For CHAIN OF COMMAND, Picture Motion created a Tumblr for veteran and military organizations to share their stories about these issues, and utilize the marketing, press and social media generated for the National Geographic series to elevate their voices.
Through our work, the series reached over 3.5 million people online through 21 nonprofit partners; and 8 pieces of original content were written by veterans from 5 partner organizations – published on the Chain Of Command Tumblr.
Epix's THIS IS HOME won and tied for Best Business to Business Partnership
From April to June 2018, Picture Motion worked with EPIX, the International Rescue Committee and the Hebrew Immigrant Aid Society, to create a series of THIS IS HOME community screenings. Picture Motion arranged in depth panel discussions, food from refugee-run or supporting companies, and specific action items for attendees to take to support refugees. By strictly working with companies whose mission is to provide job training and job security for refugees, the screening tour financially supported refugee employment and integration. Audiences were shown that, like in the film, supporting refugees doesn't just mean charity and legislation, it's about supporting their drive to build a new life and support their families through meaningful employment.
National Geographic's ONE STRANGE ROCK won Best in Television
The ONE STRANGE ROCK screening series gave students the opportunity to see the world the way astronauts do – opening minds to the wonders of space and science while promoting the importance of sustainability for our world. In order to engage kids and teens in science and our environment, and spark the desire to preserve our planet, Picture Motion organized 14 screenings and impact events for 2,800+ attendees at planetariums and science centers in 11 different states, leading up to and during the broadcast of ONE STRANGE ROCK on the National Geographic Channel. Over 6,400 planters were distributed throughout the screenings, allowing the series to potentially produce an additional 14,000 new oxygen-producing plants! None of this could have happened without Darren's compelling storytelling, and National Geographic Channel's commitment to our planet.
We're so thankful for the recognition and opportunity to attend the Shorty Social Good Awards! This year's finalists were all truly inspiring – check out their entries here! The room was full of creative minds dedicated to improve the world and we can't wait for next year.