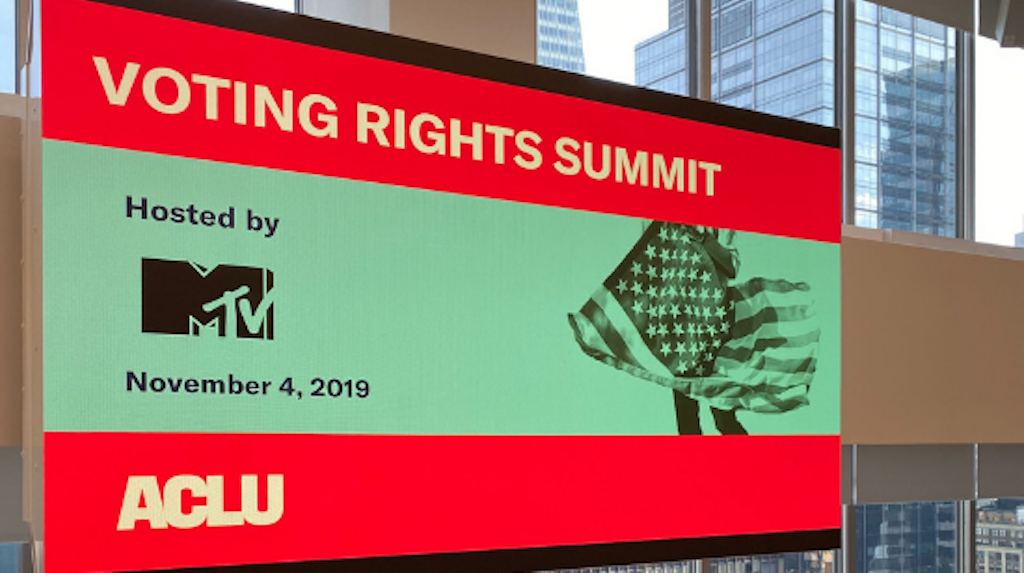 Did you know that for companies that implemented civic engagement strategies for employees and customers, they not only helped get voters to the polls but they also created additional business value? This included meeting consumer expectations, raising brand awareness, and increasing employee satisfaction. This is all according to a by Harvard Kennedy School's Ash Center for Democratic Governance and Innovation, and as explained to me by the ACLU this week.
On the eve of Nov 5th NYC General Election, I attended the ACLU's Voter Rights Summit at Viacom, hosted by MTV. About 40 representatives from various brands, media companies, and agencies listened to the history of voter rights and then met in smaller groups to talk about how our companies can best support civic participation. My group included super-smart execs from Gap, MTV, Soul Cycle, Paypal and UTA, as well as the ACLU.
Here are some ways that companies can support voter turnout and protect voter rights from our conversation:
Register Your Staff. Include voter registration forms in your on-boarding packet for employees, and in your office supplies.
PTO to Vote. If you can, offer employees paid time off to go vote on election days. Even just an hour matters.
Advocate for Early Voting. Can't offer PTO to employees? Advocate for your state to offer early voting.
Write an Op-Ed. Have the executive leaders of your company pen an article on why their company is active in civic participation (like this one!)
Brown Bag Lunches. Share information about voting rights, down-ballot races, and registration deadlines during a company-sponsored meal!
Support Your Team's Election Enthusiasm. If members of your team ask to leave early to phone bank or canvass, it's important to support them. Trust that they will still get their work done, and will actually be reinvigorated.
Additionally, brands are looking at their unique products and services to develop additional voter registration and rights campaigns that fit their customer base.
Here's What Picture Motion currently does:
Open Late on Election Days. On every Election Day, we officially open an hour later to ensure that everyone has time to get to the polls.
Set Creative Away Messages. On the morning of election days, we recommend putting "Gone Voting" away messages on, so everyone that emails us is reminded that today is an election day.
Leverage Social Media. It's statistically proven that people are more likely to vote if they see their friends doing it, so we make sure to share our vote stickers on social media!
Institute Civic Participation Days. In 2020, we will be offering employees two additional PTO days for civic participation. Employees can use these days for phone banking, canvassing, working the polls. Or whatever gets them excited and engaged in the election.
Post Registration Deadlines. Our internal company calendar lists all upcoming elections and the deadlines to register in order to vote on those dates.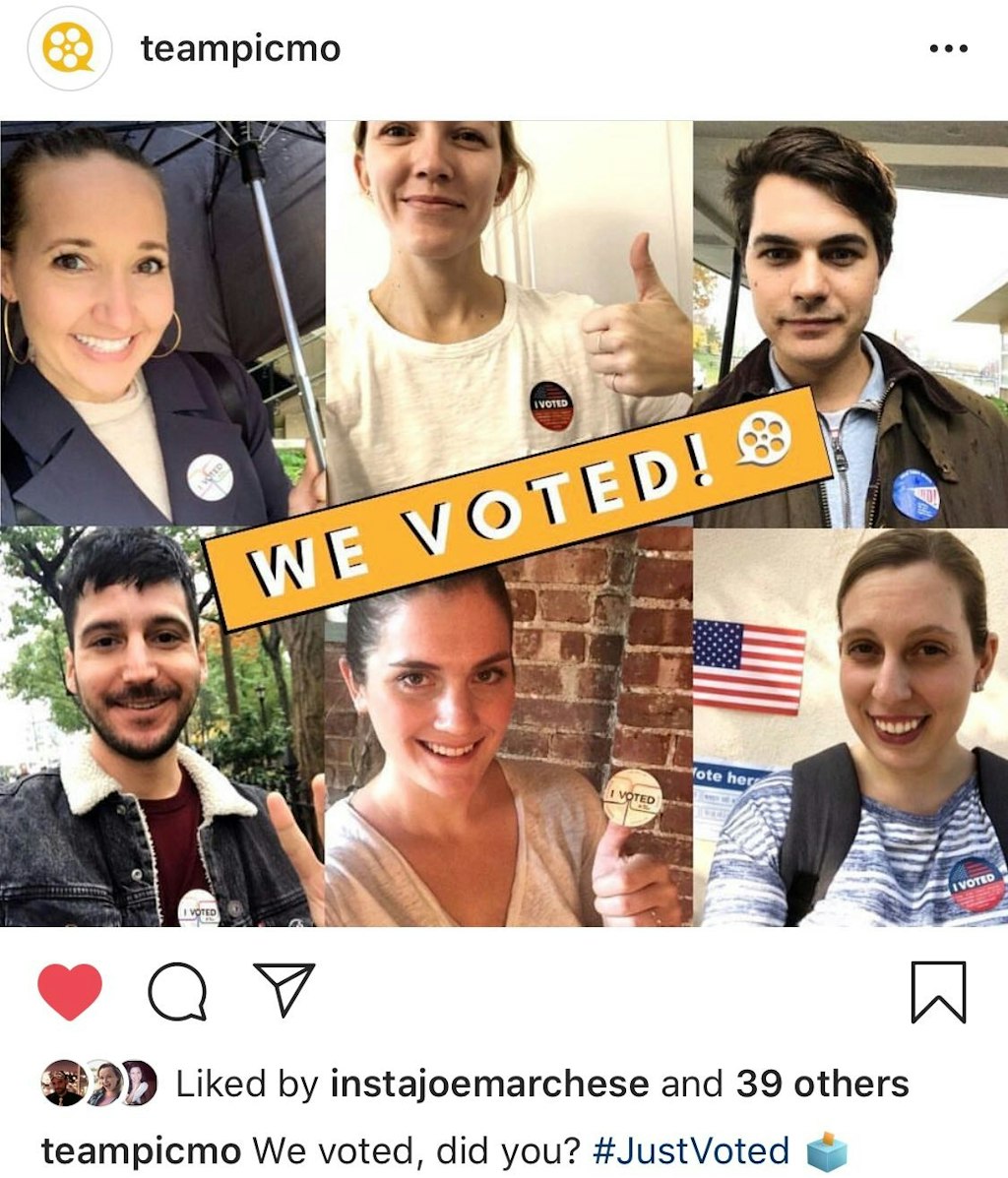 These are just a few ways your company can get your staff engaged in voting. In order to truly fight for voter rights, we need to get the right people in office. According to the here are the primary ways we can truly increase voter turnout en masse:
Streamline voter registration with automatic and online voter registration, same-day voter registration (SDR), and pre-registration of 16and 17-year-olds.
Make voting more convenient with in-person early voting, no-excuse absentee voting, and vote-at-home centers.
Provide sufficient resources in elections and ensure that voting is accessible.
Restore rights to formerly incarcerated people.
Strengthen civics education in schools.
Invest in integrated voter engagement (IVE) and outreach.
Get your office out to the polls and let's use 2020 to start making some progress on 👆this list!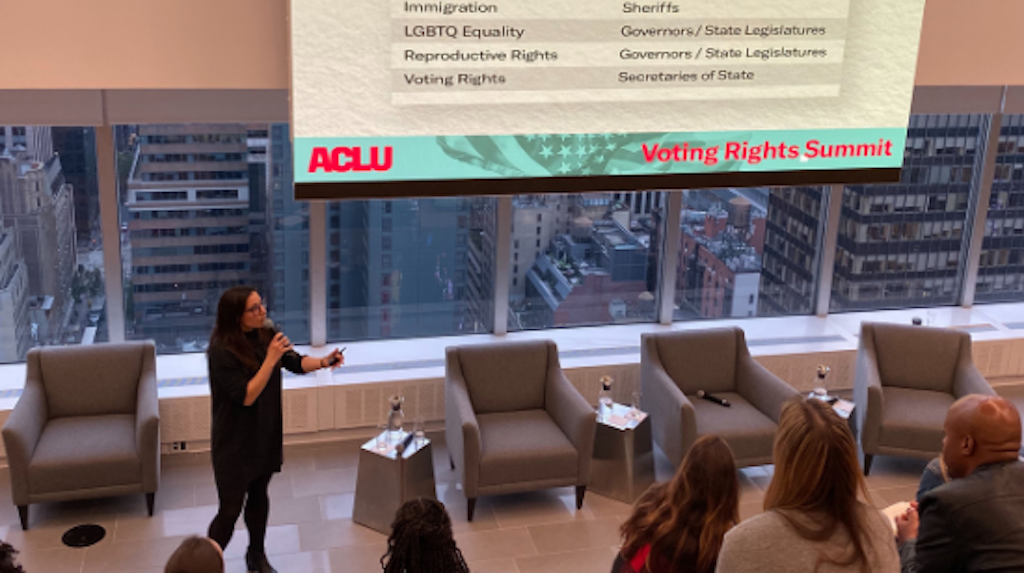 Danielle Silber, Director of Strategic Partnerships at the ACLU and Picture Motion Impact Board Member, leading the Summit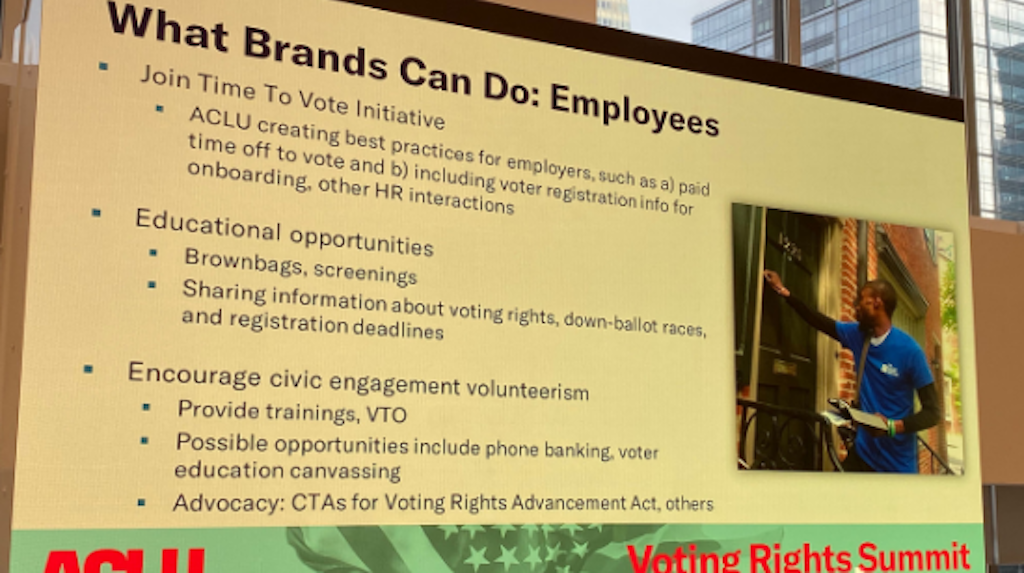 How your brand can help turn out voters
By Christie Marchese, CEO & Founder of Picture Motion