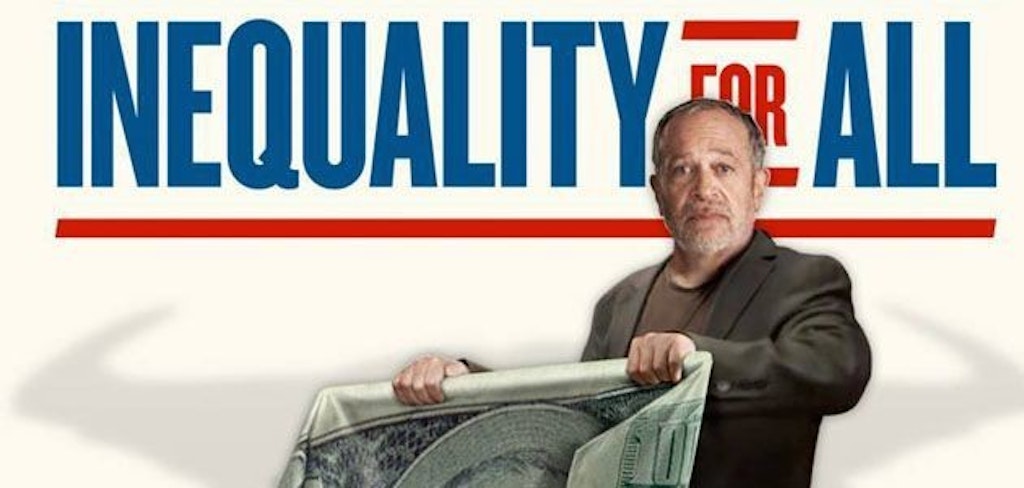 "We make the rules of the economy – and we have the power to change those rules." – Robert Reich
In Fall 2013, Inequality for All opened in over 100 theaters nationwide. Throughout our theatrical release, we developed an engaged a base of students, educators, union members, faith-leaders, policy makers, and concerned citizens. To further mobilize, organize, and energize these key stakeholders, we arranged the campaign initiatives outlined below. We hope these examples from our work help guide your campaign strategy!
1. Organize Screenings at Colleges and Engage Students
On February 20th, we worked with 270 colleges/universities across the country on our "College Night" screening event, enabling thousands of students and hundreds of teachers to watch the film and tune into a live webcast with Robert Reich.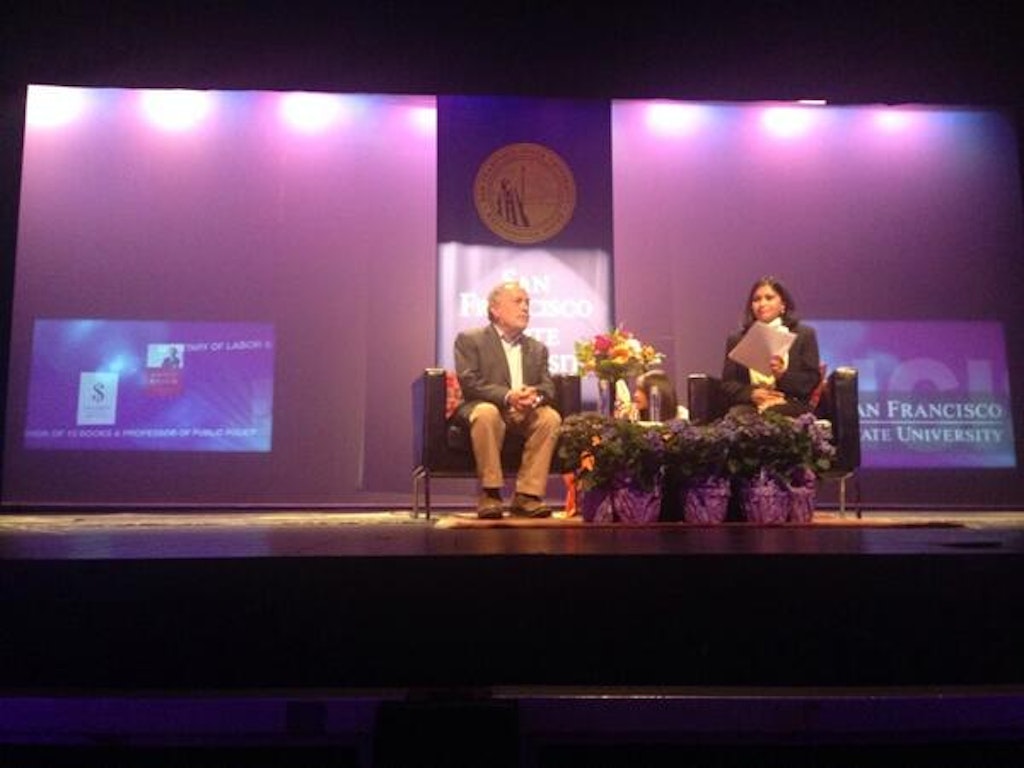 By selecting one day to organize a screening event with multiple hosts across the nation, you can coordinate a large-scale live conversation. We have used different platforms from Google Hangout to good ol' conferences lines, to connect participants with the film team and high profile figures. Additionally, advanced planning will allow your screening hosts to get their community involved and provide concrete deadlines for the organizers.
Following the College Night event, Secretary Reich released a petition to raise the minimum wage to $15, which was sent to participating College Night schools and has since been signed by 25,256 supporters.
A participating student followed up with our campaign, saying: "Before this event, I had no idea how the issue of inequality affected me as a student and a future taxpaying citizen. Thank you for inspiring me to take action on this pressing civic issue!"
2. Coordinate Nationwide House Parties
This February 27th, we arranged 700 house party screenings with Democracy for America and a live conference call with former Secretary of Labor Robert Reich and Senator Elizabeth Warren, which included over 7,000 participants. The conversation focused on the importance of the film and concluded with suggested actions everyone can take to battle inequality in their own community. You can listen to the conference call here: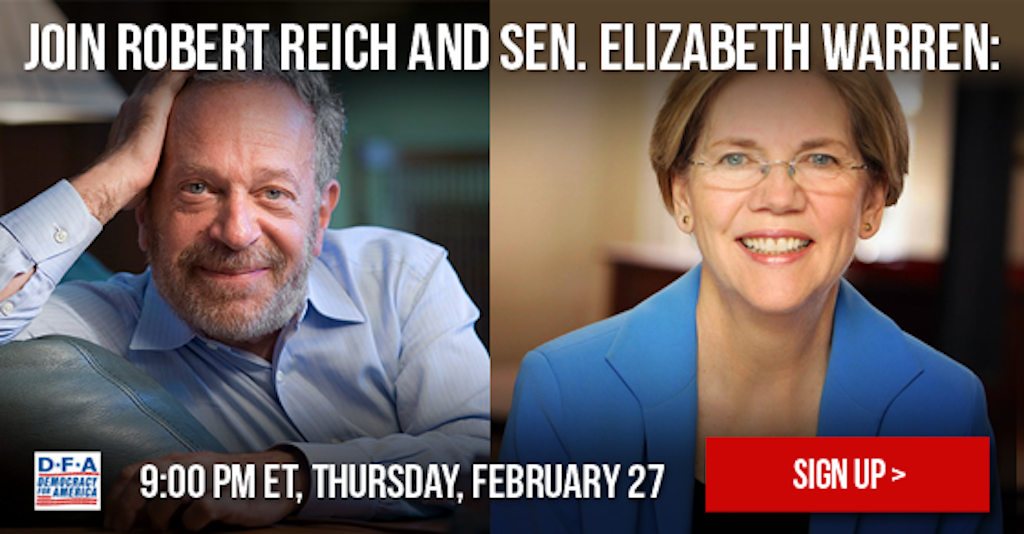 3. Schedule Campaign Milestones Around Holidays
Our campaign is planning a month-long series of events around workers' rights and economic justice this May, kicking off with a special night of screenings and conversations with faith communities and labor unions around the country on May Day. We're offering a discount on the educational edition of the film and providing local agents of change with resources, like our discussion guide and supplementary guides created by NETWORK and PICO.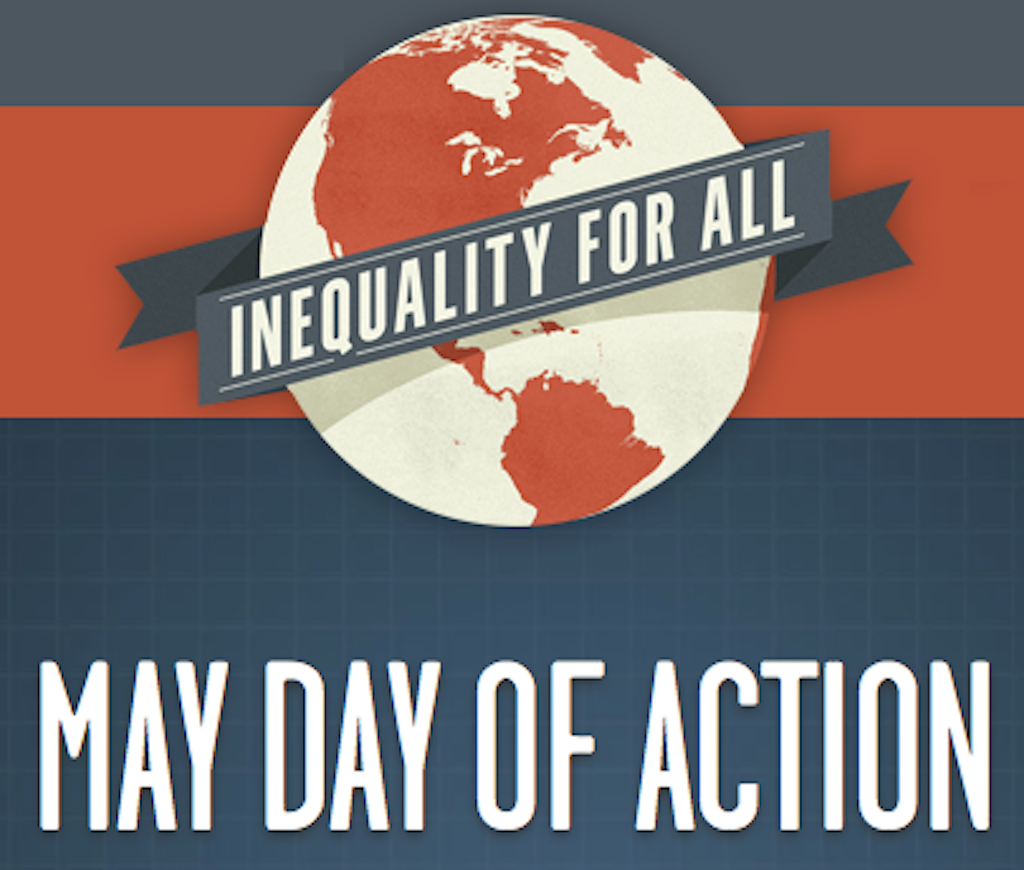 The purpose of our May Day of Action is to achieve the following:
Engage congregations and communities in how they and their loved ones are being impacted by the low-wage economy and understanding the forces that are driving it
Plug into existing local organizing efforts to fight poverty and reduce inequality.
We currently have over 200 screenings in process and a Google Hangout with former Secretary of Labor Robert Reich and moderators from four different organizations planned for that evening. Want to take action with Inequality for All this May? Sign up to get involved here.
4. Act Locally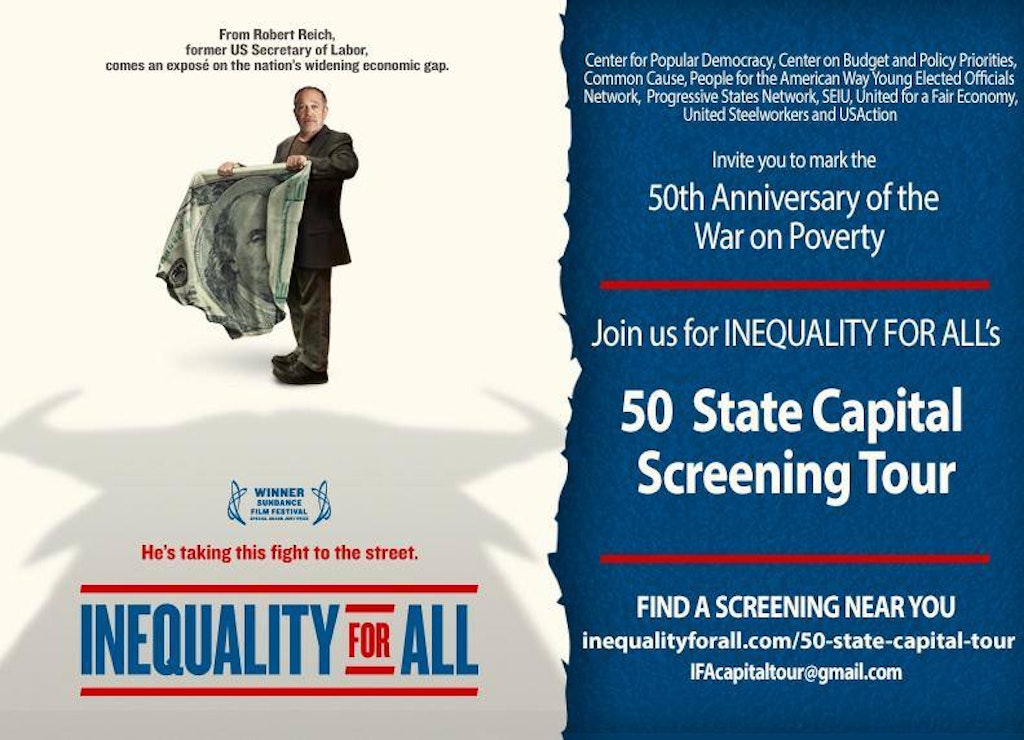 This January, the film campaign launched a 50-state-capital screening tour. The goal of the tour was to screen the film in the capital of every state in the country, specifically for legislators, to inspire discussions around inequality in general and raising the minimum wage, tax reform and other economic justice issues. The screenings have brought together a wide array of committees, organizations and legislators from each state.
Since the launch of the tour, we have held over 42 successful screenings with over 118 State Representatives, Legislators and policymakers in attendance.
5. Find Inspiring Stories and Inspire Others
US Airways flies to destinations around the world, but it only has 4 airports where flight crews can report to work. That means a large number of flight attendants commute to work via air travel from their home cities.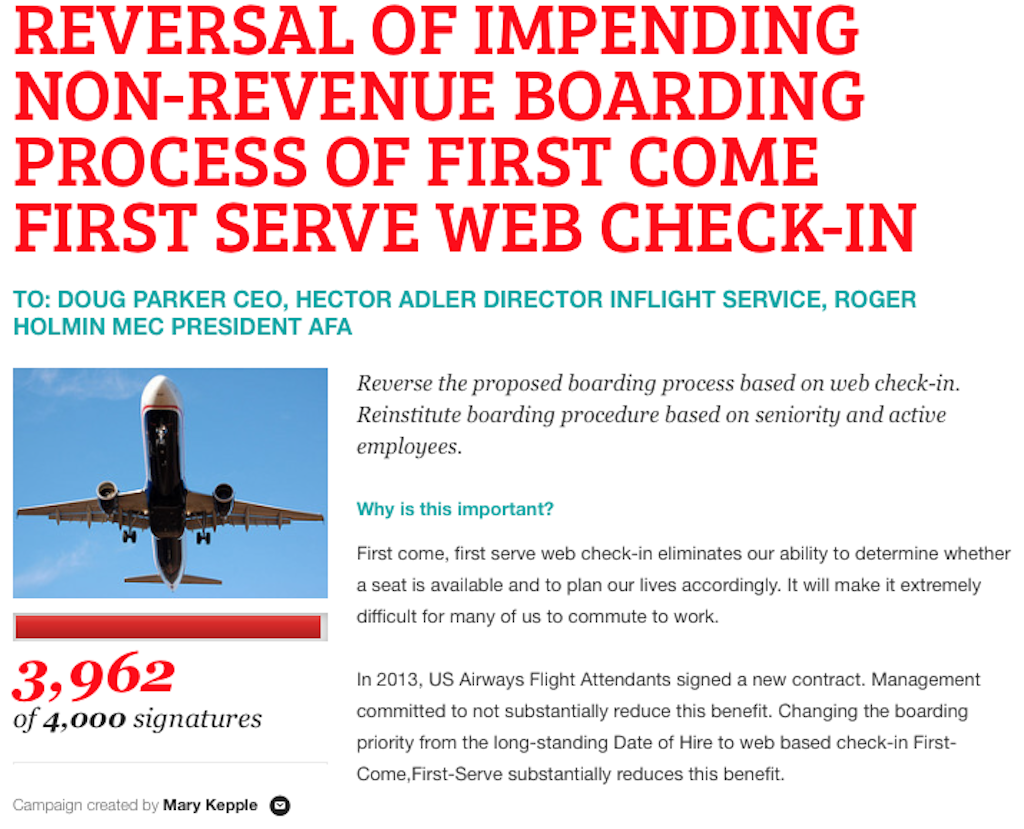 Now US Airways is poised to make it even more difficult for its commuting employees. The airline announced that it's switching to a first come, first serve web check-in system for employees — meaning, on any given day, flight crews won't be able to plan for how to get to and from work.
US Airways flight attendant Mary Kepple saw Inequality For All and was inspired to organize her colleagues to ask the airline to reconsider. She's recruited 3,000 US Airways employees to join her campaign and plans to deliver her petition to US Airways management in Dallas next month. You can show your support by signing her petition here.
What's next for the Inequality for All campaign? We're preparing for the launch of our new Inequality for All app. Stay tuned for the big announcement in a few weeks!
—
Alexandra Pearson manages Picture Motion's screening tours and campaign strategy development for select campaigns, currently focusing on Inequality for All andAmerican Promise. Prior to joining Picture Motion, Alexandra Pearson served as a Communication Specialist at the NYC Elder Abuse Center and a Social Media Manager for journalist Katherine Stewart. Alexandra received her Masters of Arts in Media, Culture, and Communication from the Steinhardt School at New York university, where she focused on political persuasion and media systems. She also holds a Bachelors of Science in Political Communication from Emerson College in Boston. Alexandra has a background in political campaigns, media advocacy, and journalism, and is deeply passionate about social justice and environmental issues.