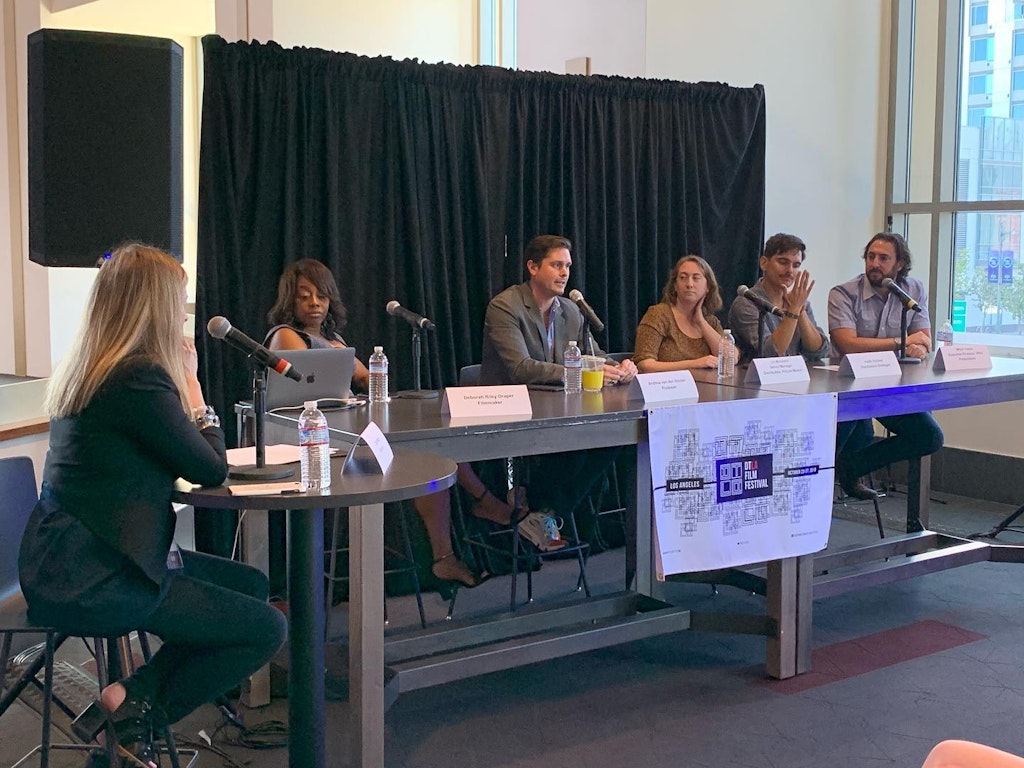 Last month, I was a speaker at the Downtown LA Film Festival, renowned for screening films from filmmakers in the U.S. and around the globe. My panel, "" was moderated by filmmaker with panelists , , , and . All of the panelists are filmmakers, producers and directors who work closely on the sales, distribution and marketing strategies for their films. We had a thoughtful conversation about how filmmakers can breakthrough in this business and maximize audience engagement through with creative distribution plans for their work.
I learned a lot from my fellow panelists and we shared perspectives on how to extend the lifeline of a film. Deborah Riley Draper talked in-depth about leveraging brand partnerships for traction. Keith Ochwat spoke about reaching out to conferences and conventions in addition to film festivals as a way to build buzz and generate more revenue. All of this advice will be helpful for the release of my own film, , which is inspired by David Bowie's death.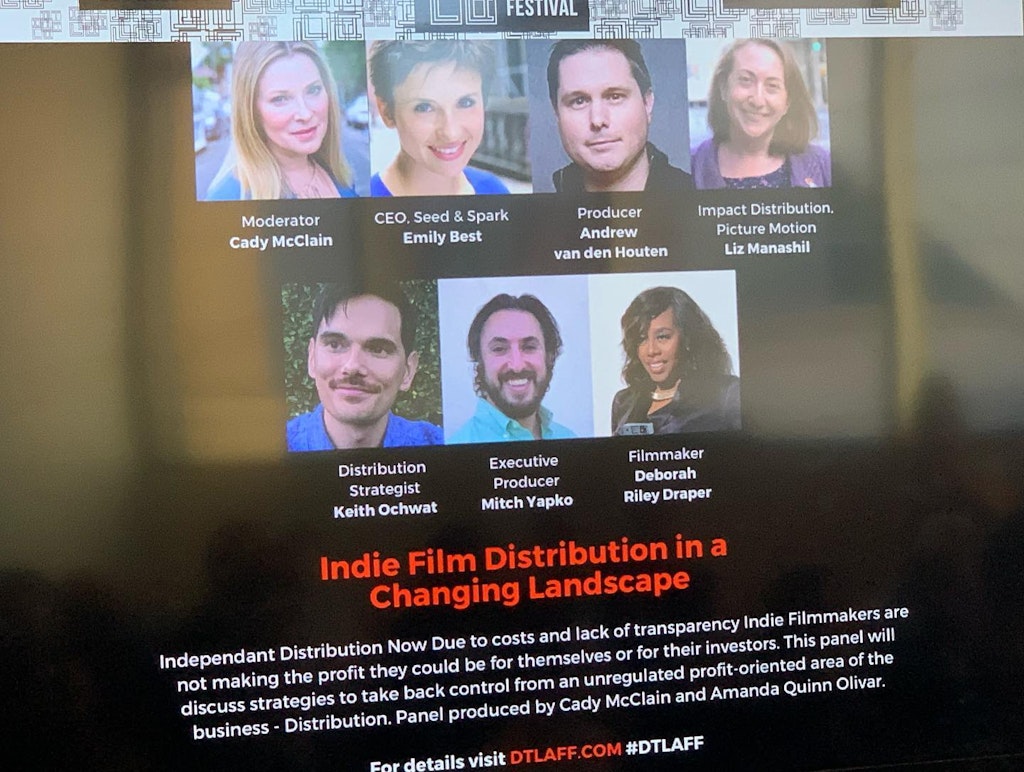 As a filmmaker, I understand how exhausting it is to finish your film. This panel is a reminder that finishing the film is only the beginning of the marathon. You have to continue the race, to find sustainable pathways for revenue and build your audience. There are many ways to do this from digital marketing campaigns, to participating in conferences and semi-theatrical screening tours. There are great out-of-the-box ways to promote your film specifically through educational distribution options and having an impact strategy. In a time of content over-saturation, we have to find ways to stand out from the crowd.
We're in an overwhelming time of distribution chaos with windows shrinking and overlapping with the growth of streaming options. This breakneck speed is a welcomed pace for some filmmakers who burn out with extended distribution windows. You can work quickly all while taking advantage of opportunities you might not have considered before - there are audiences everywhere to tap into we just have to map out the opportunities and reach out. Audience building can happen by finding people who connect with your content from fan festivals to book clubs the audiences are there.
is the Senior Manager, Impact Distribution at Picture Motion providing both consultation for or management of distribution strategies for social impact entertainment. She is also an independent filmmaker with two features under her belt (, ).