For February's Filmanthropy, I am thrilled to introduce you to a new project by Emily West, Lay Your Burden Down, a documentary film following musician Jack Mittleman's creative journey as he records his last album while battling terminal illness. This film is a documentary portrait of passion, love and creative inspiration resulting from his terminal diagnosis and the realization that his days on earth are truly finite. Over a three-year journey, the filmmaker provides us with a window into the final years of Jack Mittleman as he creates his last album 'English River.'
The filmmaker was quoted saying:
"I believe his music kept him alive […] It's a cliché to say people are brave in the face of death, but I believe Jack had unusual courage; the courage to let go and forgive."
Why this film?
Maybe it was due to a rainy afternoon spent reminiscing about those I have lost over the years, but I am totally obsessed with the end of life mentality. Specifically, I am infatuated with the idea of how many people only remember to truly live life when their days are truly numbered.
Let me share a story with you.
When I was in the Eighth Grade, my best friend Andrew taught me how to live life to the fullest — a rather ambitious lesson plan for a 13 year-old. His infectious smile, charismatic charm, and willingness to put everything on the line was something most of us could only admire from afar and strive to one day do ourselves. But Andrew encouraged me to live my life the same way, and am I ever glad he did.
Andrew didn't teach me this lesson through textbooks and lectures. He didn't teach me through games or instruction. He led by example day in and day out. But I didn't totally grasp the concept until Andrew gave his final, symbolic instruction on the day his life came to a screeching hault.
One one sunny morning in Wisconsin, Andrew and his mom went to the county fair to take a ride in a helicopter, a once in a lifetime opportunity that no 13 year-old boy would ever want to miss. On their ride, they soared above the trees, coasted over fields, and finally, they lowered the chopper to get a better look at their cabin on the lake. That is the moment everything changed. The helicopter collided with power lines.
Everyone on board died immediately.
Losing your best friend at a young age sucks. There is no way to sugarcoat that. But, learning how to live at a young age is an incredible gift. I have gone forth everyday for the last ten years with Andrew pushing me to try new experiences, express myself fully, make those around me feel loved, enjoy every single moment, and most importantly, live every single day to the absolute fullest. Andrew may have died, but his influence has never waned.
Andrew did more in his 13 short years than many would accomplish in 75. But he had a full life ahead of him. Since that fateful day, it's been my job to live a life for the both of us. Because I know, to quote Gerard May:
"One day your life will flash before your eyes. Make sure it's worth watching."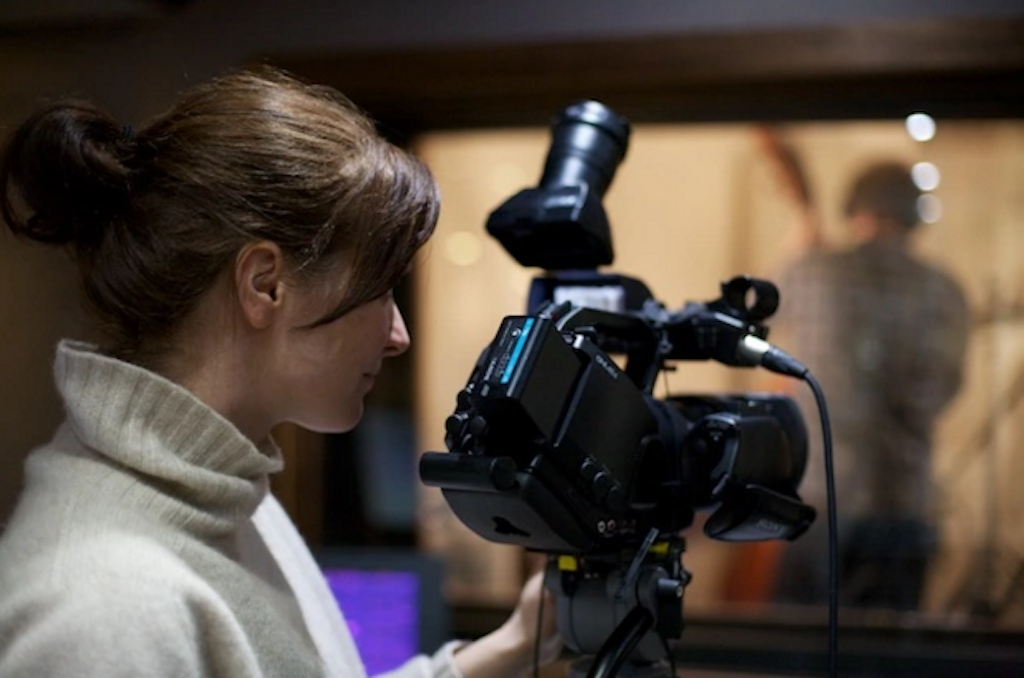 Hearing Jack's story, I am excited about his ability to inspire others, as Andrew inspired me. He doesn't let adversity [read: medical death sentence] get between him and his life that he loves. Rather, he let's it open doors. Knowing his voice is fading, he heads to the studio to record one last album. He puts raw creativity, total passion, and complete honesty out for the world to see. Literally and metaphorically, he lives like he is dying.
There are too many people that are waiting for bluer skies, a greener field and a brighter tomorrow. But tomorrow has no guarantees. And until you can fully understand that, you cannot fully live for today.
What's the impact?
Will Jack's story change the world? Maybe, maybe not. But it will change the way you live.
Lay Your Burden Down will share Jack's story and honor his legacy, but it has the potential do so much more than that. It can be used to inspire others with the concept of truly living for the moment, taking chances, and pushing the envelope of what's possible. As Jack and Andrew have taught us, life is about putting it all on the line, being yourself, and enjoying every moment. In the hustle and bustle of day-to-day life, too many people that fail to do just that. This film can change the way you and everyone around you lives.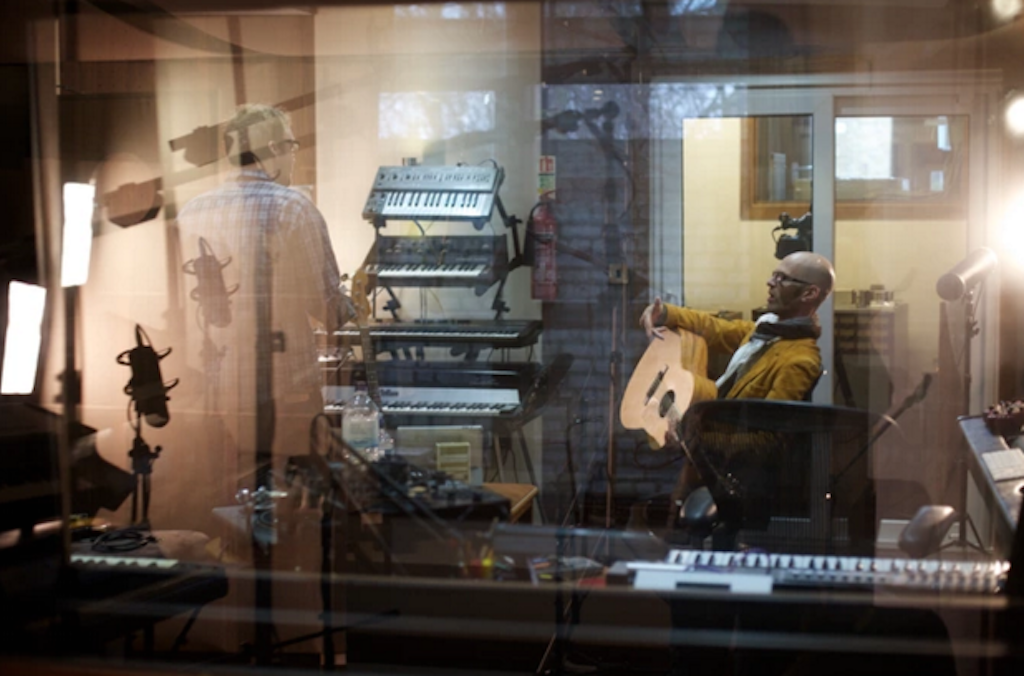 Whether it be students trying to figure out their path, adults struggling with their monotonous existence, or older members of the community facing the end of their road, this film has a message for everyone. However, I benefited from hearing this painful, but fantastic, message at a young age and I am excited by the idea of cultivating a generation of passionate young people reaching for the stars day in and day out. I can see this film resonating through the halls of middle schools, high schools, and college campuses alike where students wonder everyday "Who am I? What is my next step? Where am I going?" What these students don't realize is that they hold the answer to each one of those questions.
At a young age, you are convinced you are invincible and you have decades ahead of you, but unfortunately, that is not always the case. I think it is important for all of us, but specifically young people, to consider this question: What if today is my last day? And I believe this film can catalyze that conversation.
As John Lennon once sang:
Imagine all the people living for today // You, you may say I'm a dreamer, but I'm not the only one // I hope some day you'll join us // And the world will be as one.
Get involved!
Jack lays down his burden, laughs in the face of death, and shares his creative endeavors with the world. His life was the ultimate metaphor to encourage everyone else to do the same. Whether you've ever lost someone close to you, spent a day waiting for a better tomorrow, or simply waited to get started on your dreams, I implore you follow Jack's lead and check out his story on Kickstarter today: https://www.kickstarter.com/projects/1457574930/lay-your-burden-down?ref=discovery.
__
Charlie Crocker: Campaign Coordinator @CharlesMCrocker
Charlie is the newest member of our growing Picture Motion team in DC. Prior to joining the team, Charlie spent time at The Raben Group, where he assisted the March on Washington Film Festival and produced marketing and campaign materials for the firm and clients, alike. During his time there, he was able to dive in his primary issue areas: gun control, LGBT rights and diversity in STEM. He also worked for the National Conference of Democratic Mayors, where he supported national coordination and outreach efforts, in addition to managing events for public and private partners. No stranger to campaigns, he worked on the research and communication teams for Greg Orman's 2014 Independent US Senate Campaign in Kansas. Wherever he goes, Charlie commonly serves as resident nerd, as he also spent time working at Apple. While he calls DC home for now, he is an avid explorer. Originally from Canada, he grew up in Minnesota and developed his Midwestern charm, before studying in Italy for a year. Charlie graduated from Boston University with a degree in Political Science and spent two semesters interning and studying London, England and Washington, DC.