"Jacob Burns Film Center is a force for social change disguised as a movie theater"
– Board Member, Jonathan Demme
As we counted down the days until Christmas and the new year last month, we in the film community weren't frantically finishing our gift lists, making those last-minute New Year's Eve reservations, or searching for those perfect stocking stuffers. Rather, we were scoping out the holiday film guides and winter screening listings that inundate our inboxes. How will we fit them all in? Trumbo? The Danish Girl? Brooklyn? Carol? A documentary double feature? Try a triple feature! After finishing my delicious Chinese dinner on Christmas Eve, you can always find me (and many others from the Jewish faith) camped out at one of the best community playhouses in the country, The Jacob Burns Film Center (JBFC) in Pleasantville, New York.
While our monthly Filmanthropy program is frequently dedicated to selecting new independent projects that have the potential to generate social change, this December, I selected JBFC. Since 2001, JBFC has been dedicated to presenting the best of independent, documentary, and world cinema, along with an exciting roster of special guests.
Why this film program?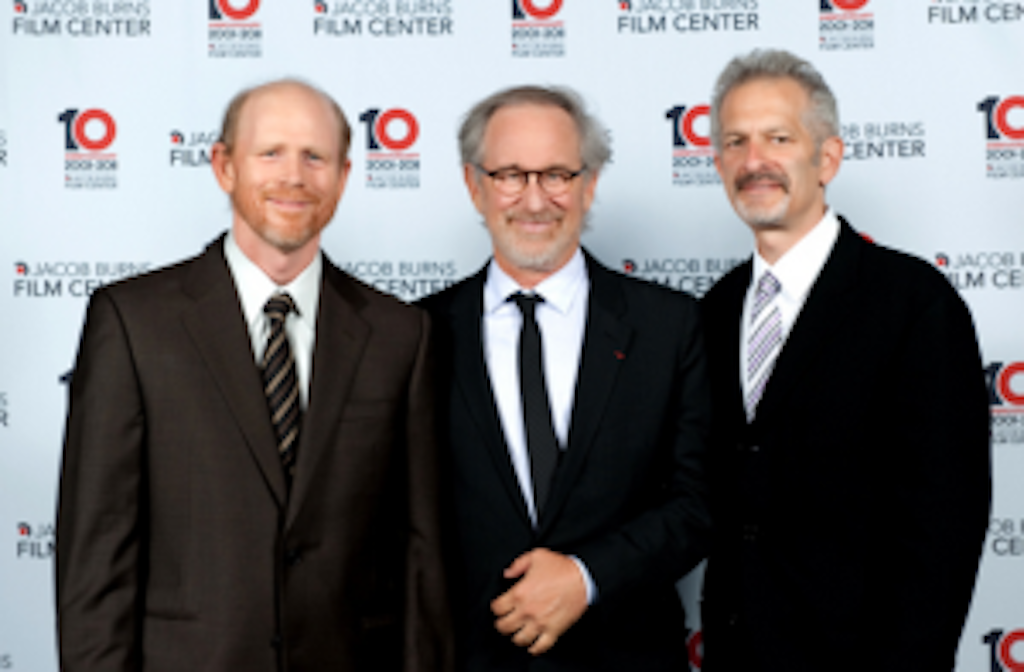 I recently had the wonderful opportunity to interview the driving force behind the center, Executive Director Edie Demas. When describing the goal of the JBFC, she said the following:
"We strive not just to connect audiences of all ages to filmmakers, but also to build a reciprocal relationship that connects filmmakers to audiences. Ultimately, I believe that by building meaningful engagement with great stories and great storytellers we not only enhance the impact of an individual film, but also build audience demand for more impactful experiences, thereby contributing to the eco-system so the cycle can continue."
As someone who cares deeply about social issue documentaries, I asked Ms. Demas how JBFC has worked with these types of films. Here's what she had to say:
"This past fall, 440 students saw He Named Me Malala, and participated in post-screening discussions with a wide range of special guests including Heather Barr, a senior researcher on women's rights in Asia at the Human Rights Watch, and Dr. Mehnaz M. Afridi, an assistant professor in the Religious Studies Department of Manhattan College. We also ran a special family screening of the film, which brought together community groups as well as individual families for a post-screening discussion."
While most people just think of JBFC as just a film center, few people know how much the center supports film education. The Media Arts Lab, down the street from the Film Center, is the heart of their education initiatives.
The Media Arts lab offers classes for kids, teens, and adults in a broad array of courses, with access to an animation studio, a fully equipped soundstage, a recording studio, workshop space, a 60-seat screening room, and 16 editing suites. Classes are held after school, in the evening, on weekends, during the summer, and during school vacations. Additionally, Over 70% of the students who take advantage of the programs are from under-resourced schools and community organizations and participate absolutely free of charge. Scholarships are available for every course.
What's the Impact?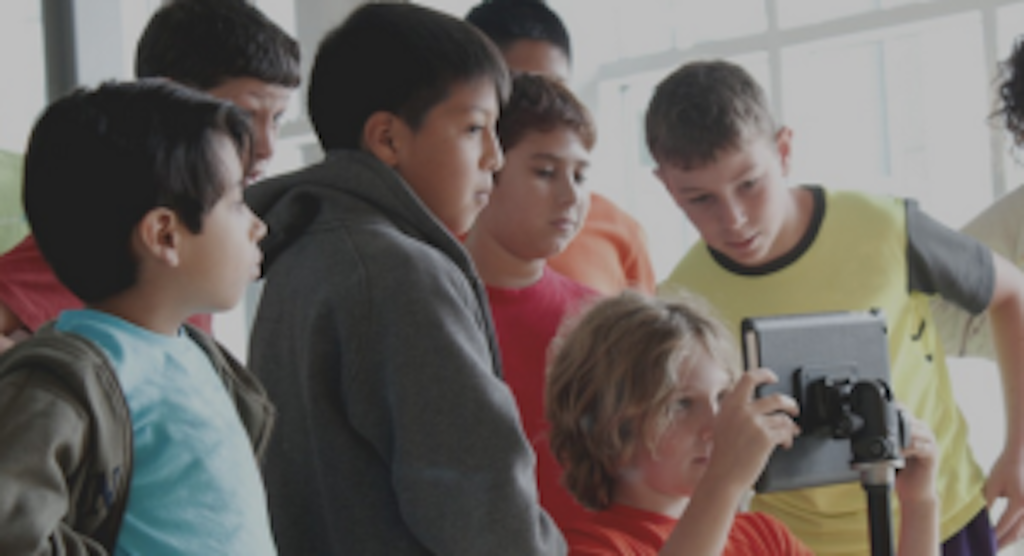 Ms. Demas was thrilled to tell me about the launch of a new curriculum entitled Image, Sound and Story. This program is a series of ten projects that are guided by the JBFC's Learning Framework goals: building skills of observation, comprehension and analysis while viewing media, and developing imagination, intention, and production as students create their own media. Ms. Demas added:
"This groundbreaking curriculum for grades Pre-K — 12 extends the JBFC's education mission and its dedication to teaching critical viewing and thoughtful creating, for storytellers and meaning-makers of all ages".
Get Involved!
Please join us in supporting The Media Arts Lab here. As someone who loved independent film from a young age, JBFC was the only venue in my area that supported by hobby. I want it be around for a long time.
__
By Julie Kohn: Campaign Director
Julie comes to Picture Motion with a strong background in engaging and activating audiences and driving social impact across film, television and corporate campaigns. Prior to joining Picture Motion, Julie was the Director of Business Development at branding and marketing firm DeSantis Breindel, where she used her expertise to help clients build and maintain corporate reputation and effectively communicate corporate stories, values and missions. Previously, she served as an Associate Producer on the documentary A Place At The Table, which premiered at the 2012 Sundance Film Festival and examined the hunger and obesity crises in America. After three years of working on the film side, Julie moved to documentary programming at the Tribeca Film Institute and coordinated screening events at A&E IndieFilms. Julie graduated from The George Washington University Elliott School of International Affairs, where she received her B.A. in International Affairs and Geography. It is there that she honed her interest in public policy and social justice and worked on several political campaigns as well as at the United Nations.