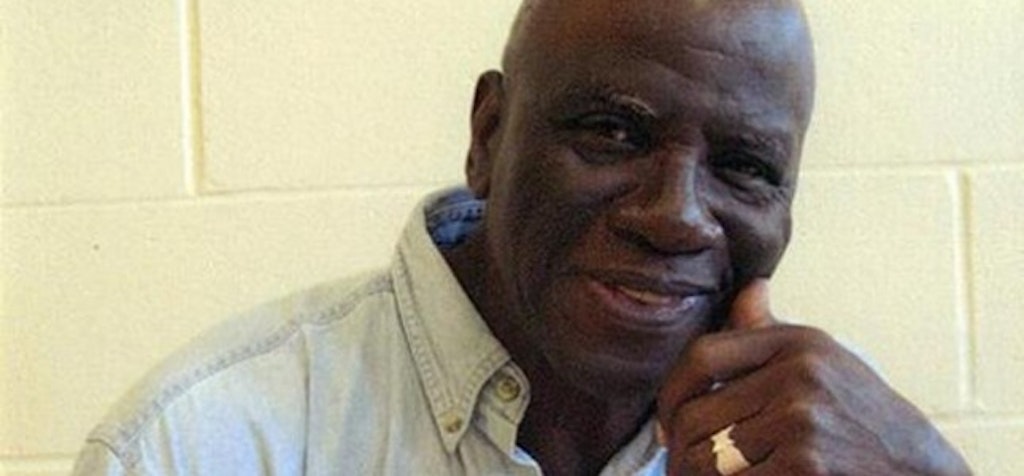 Tuesday night something amazing happened. It was not national news, probably not even state news but it was miraculous. After 41 years in solitary, 42 years in jail, and a lifetime lost, Herman Wallace was freed from prison.
With only days to live, Herman Wallace became a free man.
Throughout the 7 months I have spent working on the Herman's House campaign, I have become more and more invested in Herman's future and well-being. When I first heard of his liver cancer, I can honestly say I was shocked and saddened. Yes, he has done bad things, terrible things by some standards, but he has given his life to atone for them. He admitted to his crimes, served his time and has additionally suffered for decades more for one crime he, by almost all accounts, did not commit.
I often think about the people I know who have suffered through hard times and illness and I take solace in knowing they are surrounded by loved ones and professionals committed to help them survive. But Herman had only walls to turn to and people ordered to incarcerate him to treat him.
When I then read about the failure of his drug treatments and his, essentially, 2-month death sentence brought on by aggressive stage 5 cancer, it was heartbreaking. Like so many out there who knew of his case, I imagined this would be the breaking point. If his appeals had been denied before, this would be his time. How could a system, however entrenched, deny a dying man freedom in his last days?
Once again, I was disappointed. Herman remained incarcerated for weeks. While lawyers, human rights defenders, and friends worked tirelessly on his behalf, he faded away in the hospital wing of Elayn Hunt Correctional Center prison.
It was not until this past week, when news broke that Herman's illness progressed faster than originally thought and that he had only days left on this earth, that the call for his release was answered. After urgent pleas from national news sources across the country, Federal Judge Brian A. Jackson granted Herman's release.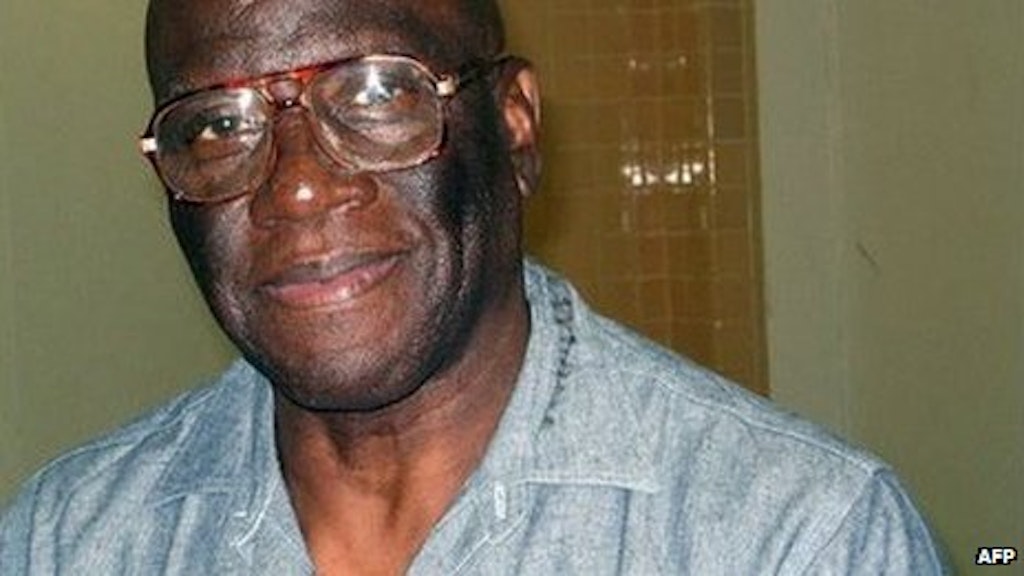 From day one our team had been committed to forming a persuasive campaign for Herman's release from solitary confinement and if possible, prison. This should be an exciting and celebratory moment! And yet, my happiness is hampered by the inevitable disappointment in our justice system. Perhaps I was naïve throughout this journey or perhaps being overly optimistic was a mechanism that helped keep the fight for his freedom at full throttle despite overwhelming obstacles. I remain incredulous to the reality of our country's failures for justice but in following the message of Herman, I will remember his spirit, his strength, and most importantly I will continue to be a voice for the fight to end solitary!
To leave you with the words of Herman, "The State may have stolen my life, but my spirit will continue to struggle along with Albert and the many comrades that have joined us along the way here in the belly of the beast."
—–
Megan Ryan – Campaign Engagement Manager
Megan Ryan has worked on the Herman's House grassroots screening tour and online engagement campaign since February 2013, and has worked with Picture Motion since inception. She graduated the University of Michigan-Ann Arbor Ford School of Public Policy, where she spent years learning how inspired individuals and determined groups can make profound impact on our society. Prior to starting with Picture Motion, Megan worked with the Mega-Cities Project, a transnational non-profit network of leaders dedicated to sharing innovative solutions to the problems their cities face in common. Megan's work at Picture Motion focuses on strategy, outreach and managing our grassroots screening tours.