We have an obesity epidemic in the United States. Its no secret, yet we continue to see large corporations spend millions on lobbyists to hide important nutritional information from American families. It was for this reason that we chose to work on the campaign FED UP in 2014. FED UP does a brilliant job of exposing the hidden sugars in our foods and the people responsible for this deception.
After working on the film's impact campaign, hearing teacher's praise the film's influence on kids and seeing the impact first hand, we are proud to join the filmmakers – Laurie David, Stephanie Soechtig, and Katie Couric – and their distributor RADiUS-TWC in launching a Kickstarter to get the film and its food education kit into every school in the U.S.
Why This Film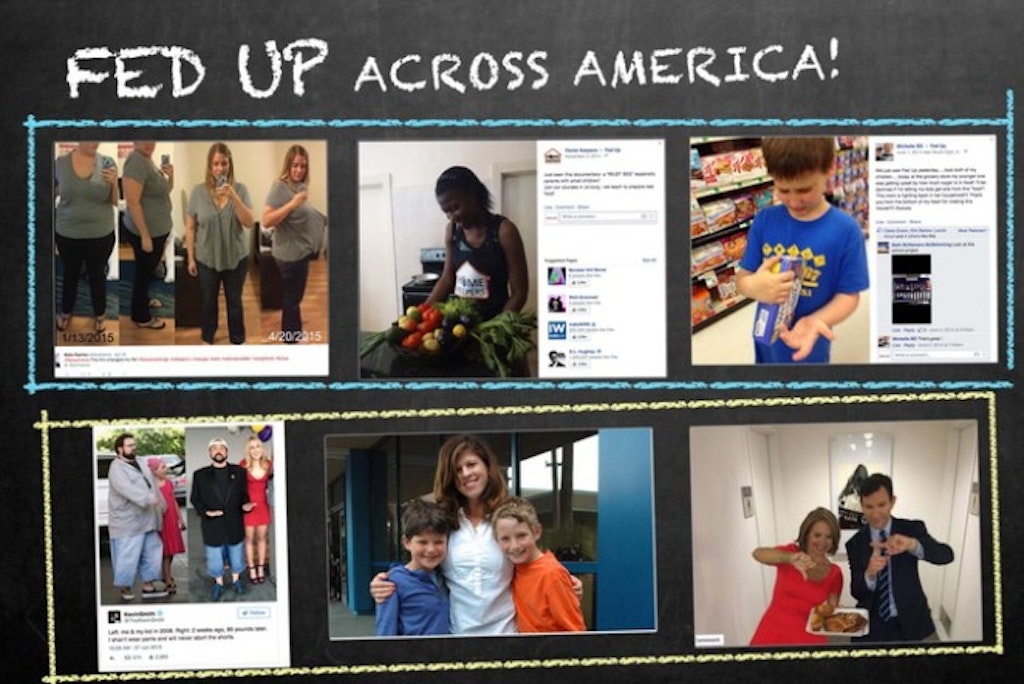 FED UP was one of the highest performing documentaries ever on iTunes – and that's a direct result of the need for food education and access to information about nutrition. The demand for the film, coupled with the FED UP Challenge and the social media conversations around healthy eating made a profound impact. The Obesity Society even released the following statement:

"The researchers observed little evidence of impact from the 2013 decision of American Medical Association to classify obesity as a chronic disease, but concluded that substantial news and social media attention for the documentary film Fed Up may have influenced perceptions of obesity."
If we can get the film and food education kit into every school in American, we truly believe we will see a decline in America's obesity epidemic. This kit includes a copy of the film with an unlimited use screening license, individualized lesson plans for grades K-12, and resources for teachers and students to set up nutrition and healthy eating programs that go beyond just watching the film.
Whats The Impact?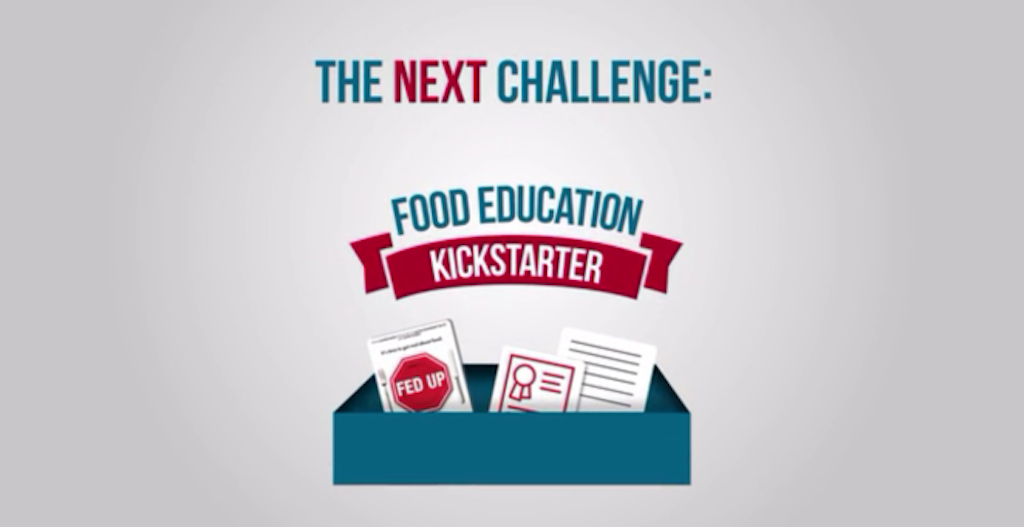 A donation of just $15 makes it possible for us to give a FED UP Educational Kit to teacher who shouldn't have to go out-of-pocket to buy a DVD for their classrooms, or spend precious time and energy obtaining the necessary approvals and licenses for a single screening. We estimate that our funding goal of $150,000 will allow us to provide a FED UP Educational Kit to as many as 10,000 teachers.
If we we're fortunate enough to exceed our funding goal, then we can go even further, working closely with our education partners to expand the FED UP Food Education program to all of America's classrooms. This would include bringing the filmmakers and FED UP team members to screenings, providing resources for local organizations to go into schools and work with administrators, and providing basic resources like healthy snacks to go along with screenings and seeds to start school gardens.
Support this Project!
Its easy. Just go here: http://bit.ly/FedUpKickstarter