In her junior year of college, Karen Hoffman was sexually assaulted by someone she considered a friend. In the years since, she has attempted to understand what happened that night and has come to realize that it affected her more than she knew.
By creating a short biographical narrative, depicting her own experience with sexual assault, she aims to inspire new conversations about consent and respect. This Woman's Work is her way of taking her power back and speaking up.
Why this film?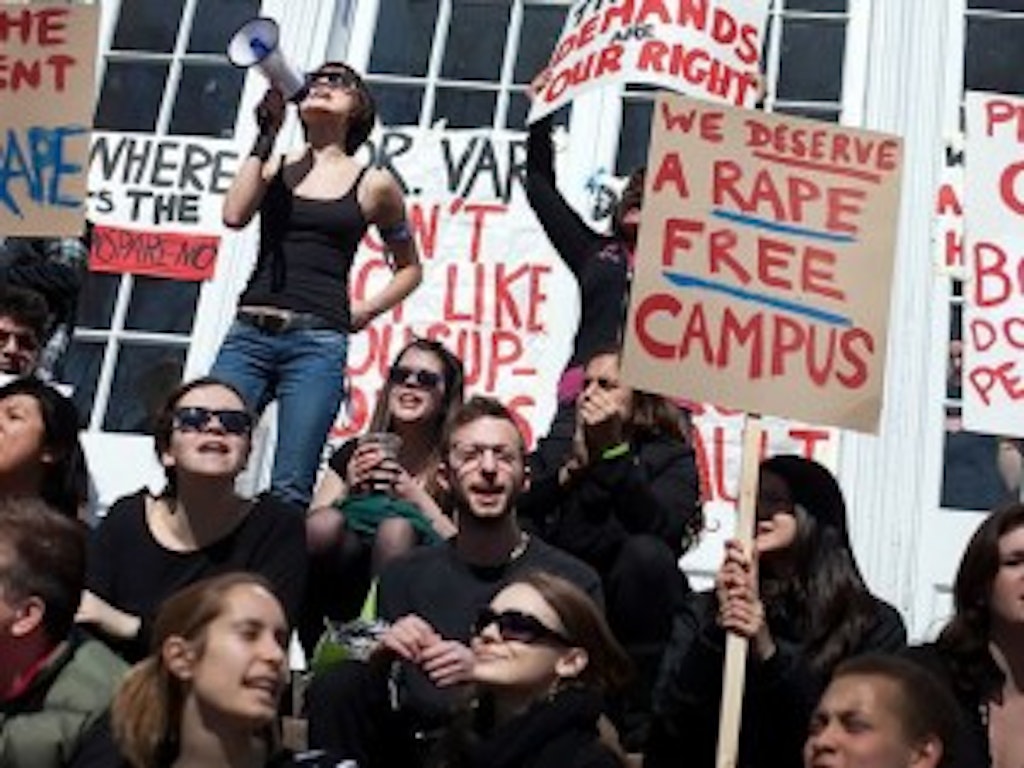 In recent years, stories of rape and sexual assault have gained awareness and have been increasingly featured in the mainstream media. What makes this issue unique, is its unsettling ubiquity. Documentaries like The Invisible War, The Hunting Ground and Audrie and Daisy have helped to bring new attention to this fact: sexual assault and rape are nearly inescapable today. It is an issue that impacts individuals, either directly or indirectly, across age and gender. If this happens to 1:4 women, the likelihood of this happening to you or someone close to you is shocking.
Just as these stories of survivors have become more prevalent, so have stories of women and men revolting against the societal conventions that allow, and even apologize for misogynistic ideals and behaviors that lead to so many of these crimes, look no further thank Wesleyan University student Karmenife Paulino and the art project RECLAMATION.
Like Paulino, many survivors are compelled to speak out against their attacker. Unfortunately, those that are able to speak of their experience, whether to friends, their institution or the police, are often met with backlash. Women are consistently slut-shamed, ignored and even blamed when they report rape. Stories like this reinforce the need to create a society where survivors feel supported when they report their attack and feel as though they can tell their story whenever and however they want. That is one of the reasons I chose to support A Woman's Work. When a person, man or woman, feels compelled and ready to share their story, we need to stand by them and help maximize their voice.
What's more, we need to make sure stories of survival and bravery are louder than those of the dissenters. Everyday, the leaders of our country support this behavior either outright or intrinsically. It is judges claiming that students share the blame with the teachers who raped them (here are two examples, though there are likely many more: example one, example two). Or it is politicians talking about "legitimate rape". Either way, messages excusing or explaining away sexual assault and rape are constantly disseminated by trusted voices. If you're not sure, google "politicians comments on rape" and you'll find informative articles like "Rep. Todd Akin & 7 More Crazy Rape Statements" or "The 9 Worst Things Said About Women, Abortion, and Rape in 2013".This is surely NOT just an American problem. Buzzfeed in fact felt the need to put together a listicle highlighting "18 Comments Glorifying Rape That Have Been Broadcast in India".
What's the impact?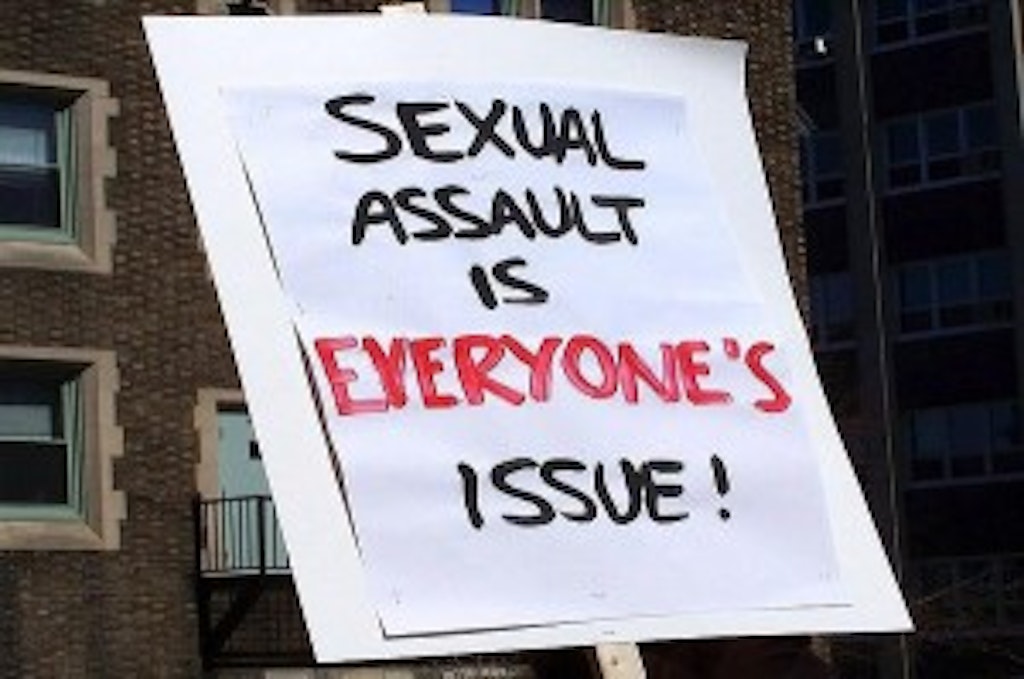 It is clear that this conversation needs to be continued and there cannot be enough voices calling out for change. By creating A Woman's Work, Karen adds to the symphony of voices and illustrates that there is no right way a person can tell their story – whether it is right after an assault or years later; whether it is sharing with close friends or a large audience. This is a message Picture Motion passionately supports. With A Woman's Work, Karen Hoffman turns her anguish into aid and explores a world of using storytelling for change, a world that Picture Motion welcomes her into with excitement.
A Woman's Work can be a tool to help other victims of sexual assault share their story. The corresponding campaign should encourage people to portray their stories in their own creative way. This can be through poetry, painting, film, like Karen, or photography, like Karmenife Paulino. From these stories, a multimedia project would be born that lives to create a community for sharing, support and education about sexual assault and rape.
Together these empowered and creative portrayals can start to take back the narrative of rape and sexual assault and show the bravery and strength of survivors.
Get Involved
Donate here by May 24!
__
Megan Ryan: Campaign Director @Megeveryan
Megan graduated the University of Michigan-Ann Arbor Ford School of Public Policy, where she spent years learning how inspired individuals and determined groups can make profound impact on our society. Prior to starting with Picture Motion, Megan worked with the Mega-Cities Project, a transnational non-profit network of leaders dedicated to sharing innovative solutions to the problems their cities face in common. Megan's work at Picture Motion focuses on strategy, outreach and managing our grassroots screening tours. She is currently running theFirst Generation Go College! screening tour, sponsored by Wells Fargo, and managing the digital strategy for This Time Next Year.