On November 13th, two members of the Picture Motion impact strategy team attended the annual DoSomething Summit in New York City! Here are our main takeaways and lessons from the inspiring day.
Young people are NOT apathetic and unengaged
DoSomething's main goal is to mobilize young people into taking action through focused campaigns on their digital platform, so it makes sense that one of the first takeaways of the conference was tackling the myth that young people are apathetic and unengaged. As the largest demographic represented on social media, young people have huge potential to boost any outreach campaign. For filmmakers, young people may not be the intended target depending on the subject matter. But as the DoSomething Summit showcased, they are highly engaged and invested in making a difference. What more could you ask from an audience?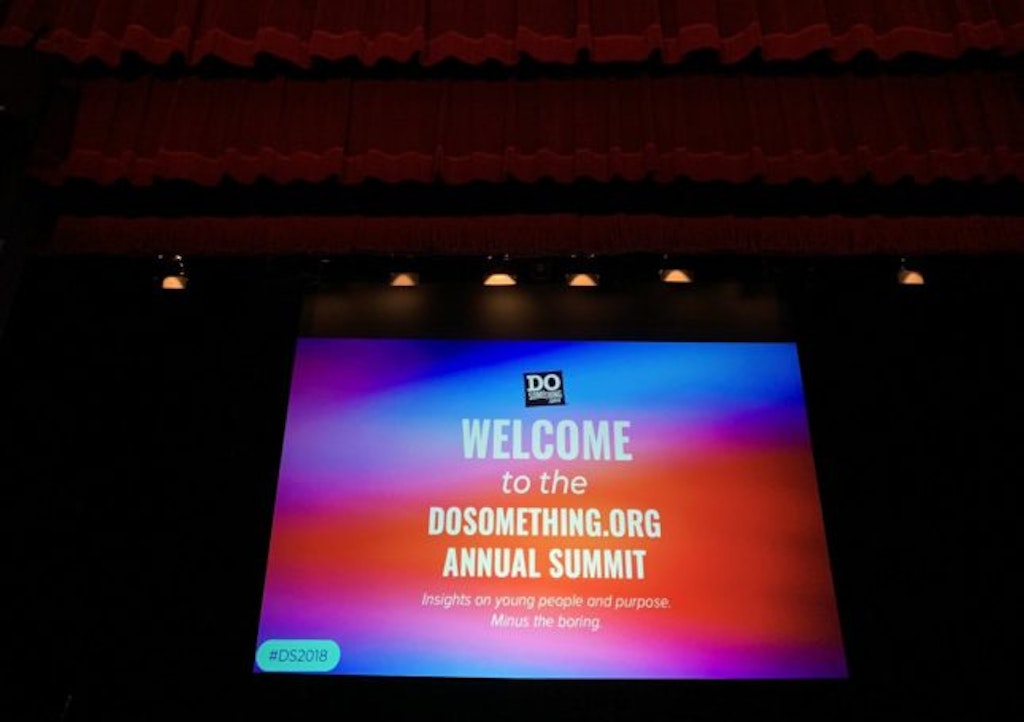 When brands align with causes, consumers reward them
The "High Fives and Facepalms" panel is always one of our favorites, as brands are given praise and shade for their efforts in being woke. Some inspiring examples included Rihanna's Savage X Fenty lingerie line's commitment to body positivity, Levi's decades-long commitment to supporting the LGBTQ community and new stand on gun violence, and Burger King's commitment to anti-bullying. These brands made a conscious choice to align themselves with issues that truly impacted their audience, and made it very clear what their stance was. We learned that two-thirds of consumers care about a brand's beliefs, so it is truly important to live your purpose.
Invite young people into your strategy sessions so you talk with them, not at them
The DoSomething team encouraged attendees to make active efforts to not only represent a diversity in their content, but to go above and beyond in bringing in those voices at the onset. Giving Gen Z a seat at the table is a great way of ensuring they will be engaged and present! In a panel on Youth Activism, inspiring speakers from Lyft, Boxed, Viacom, and Laundry Service reminded us to keep inclusivity at the forefront. Giving young people a voice in your work, whether it be through focus groups, bringing a young person into the writing room, or asking their feedback on a clip, is the best way to make sure your film can reach its intended audience. This dedication to representation should be applied to a wide range of subjects, beyond young people; if you're committed to representing a specific demographic, leave room for them to participate in your process.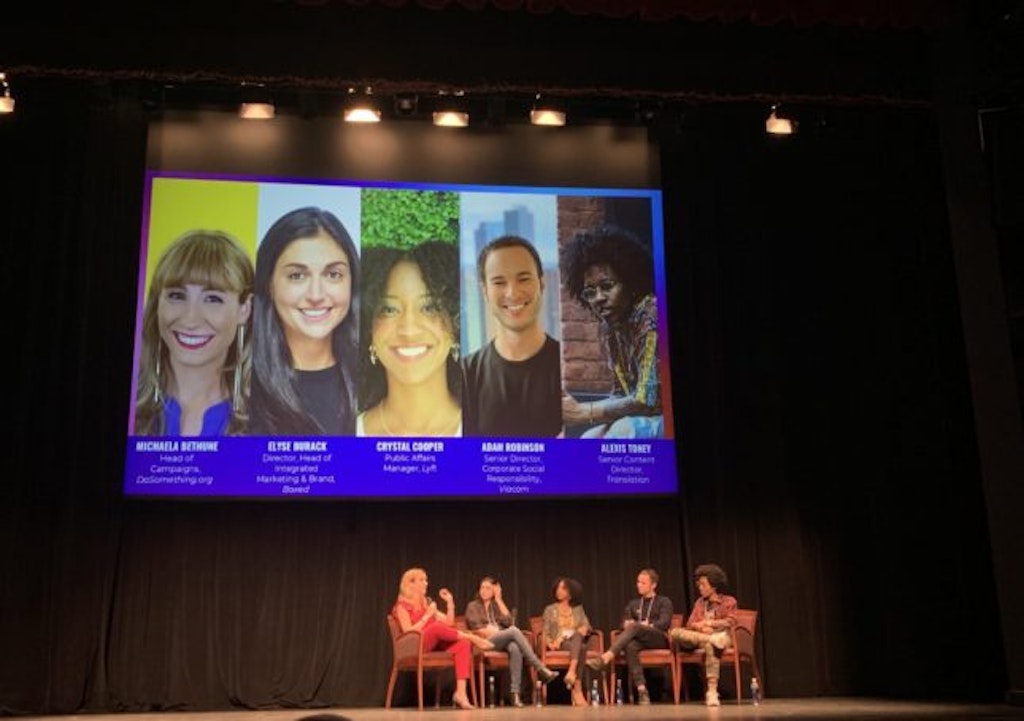 Aria Finger, CEO of DoSomething, gave a powerful conclusion to the day as she reminded us all, "Everyone can have a massive impact on a cause they care about in their own unique way….we can give them that agency to make it happen!" Interested in more content from the DoSomething team? We found this article particularly poignant, explaining how brands can successfully integrate social impact in their work. These valuable lessons are key for the entertainment industry in order to draw in and retain audiences.