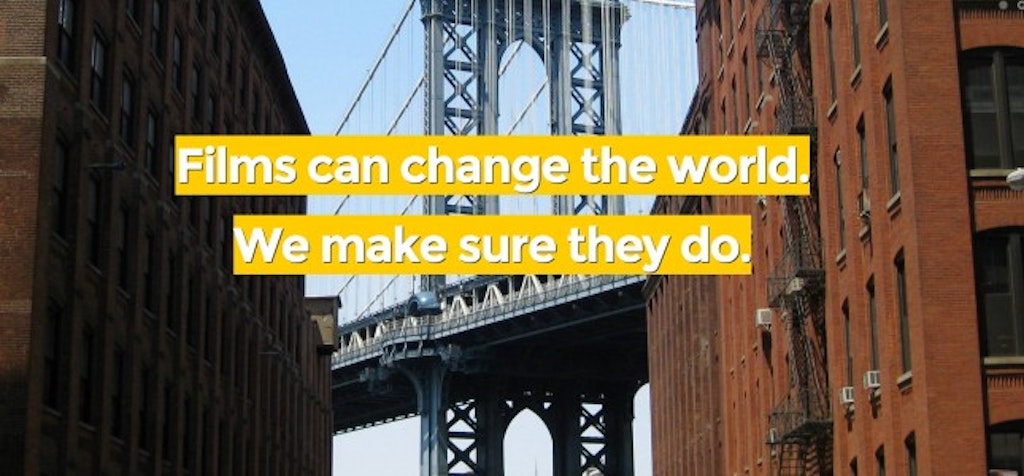 As we welcome 2014, we'd like to look back and celebrate the impact our film campaigns have had on the world so far. In 2013, Picture Motion worked with 15 brilliant films and here are some of our favorite campaign moments:

1. The #LoveYourBrain Campaign Made Helmet Hair Fashionable
The Crash Reel, which opened in 22 cities in the U.S., U.K. and Canada, sparked an online dialogue around brain injuries and attitudes towards safety in the world of extreme sports. An exciting example of a social media driven campaign, The Crash Reel utilized Facebook, Twitter, and Instagram to connect with professional athletes, veterans, and thrill seekers alike and encourage smart sports practices. The ongoing #LoveYourBrain Instagram contest asked online competitors to posts of photos their safety gear and has over 300 helmet-clad entries so far! Since the campaign's launch in late 2013, 1,673 individuals have pledged to wear a helmet during extreme sports activities and help create a culture that loves and respects the awesome power of our brains.
The Crash Reel made the short list for the Academy Awards' Best Documentary nomination, bringing further attention to this exhilarating film by Lucy Walker and the important work of the Love Your Brain campaign.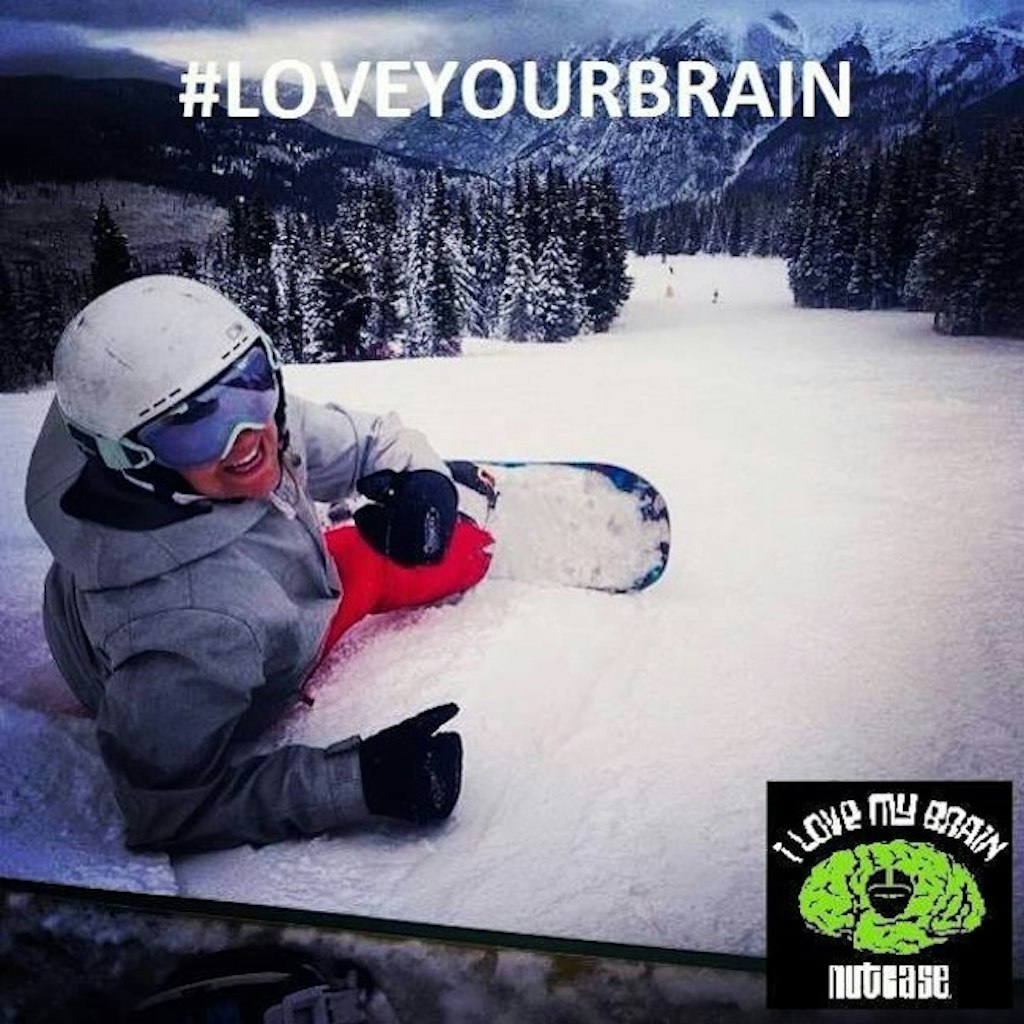 2. Robert Reich Answered YOUR Economic Questions
Inequality for All and its prolific star, the affable economist Robert Reich, used the documentary film as a vehicle to further the national dialogue on income inequality. Robert participated in engaging conversations on Google Hangout with MoveOn.org and a Twitter #Upchat with Upworthy to connect with individuals and provide campaign resources.
As the campaign boasted, seeing Inequality for All is just the first step towards political change, so when the government furloughed 80,000 workers, the campaign put together a Shutdown Special and distributed free tickets to interested government employees. This nationwide theatrical campaign laid the groundwork for the 50 State Capitol Tour which begins in February 2014. Working in tandem with the White House and Organizing for America, we're bringing the film on a nationwide grassroots screening tour to call for our political leaders to take action on income inequality this year.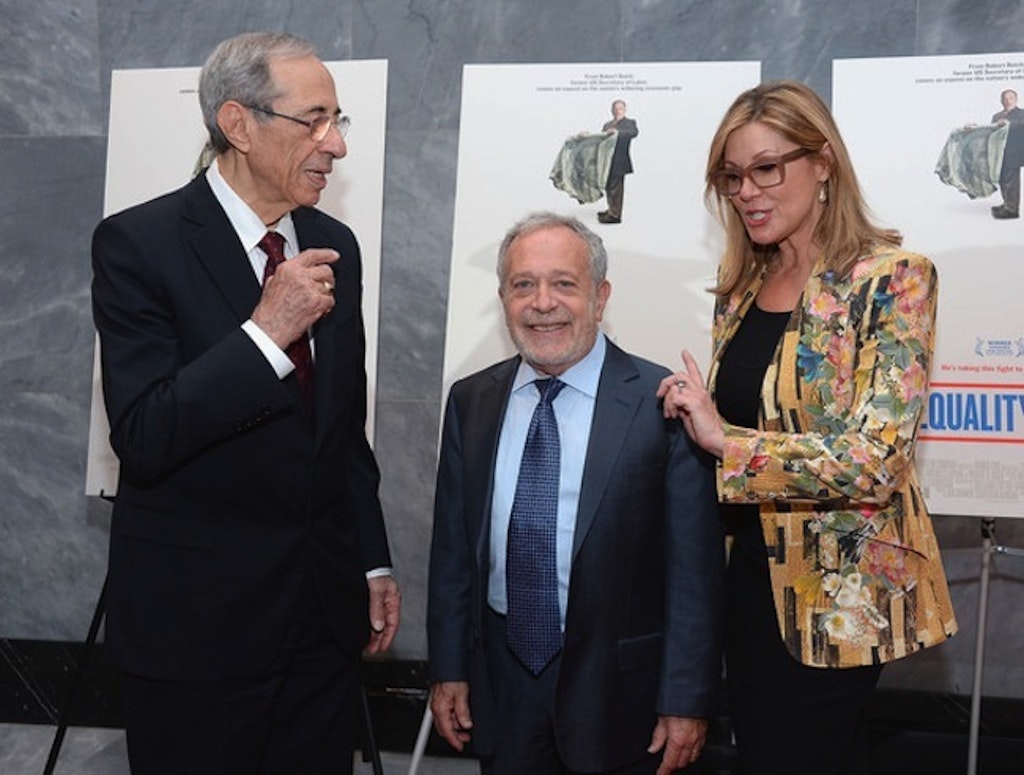 3. The Nation Took Aim at the Black Male Achievement Gap in Education
After opening in 33 theaters with support from 120 partnering organizations, American Promise established itself as a leader in the national movement to close the achievement gap in education. This campaign created resources to help teachers and faculty empower black boys and young men of color in their educational career. Throughout 2013, the film was screened at 116 community events in 60 cities. Following a community screening at a private school in Brooklyn, one teacher said: "It raised questions for us about ways we are aware and supportive of black boys and other children from under-represented groups in our community."
Additionally, we launched 8 Promise Clubs nationwide, which serve as a support group and safe place for parents to discuss and strategize how to best support the academic achievement and social and emotional development of their sons. In 2014 we're focusing on the expansion of these clubs as well as working with our partners on making Black Male Achievement Week a nationally recognized event!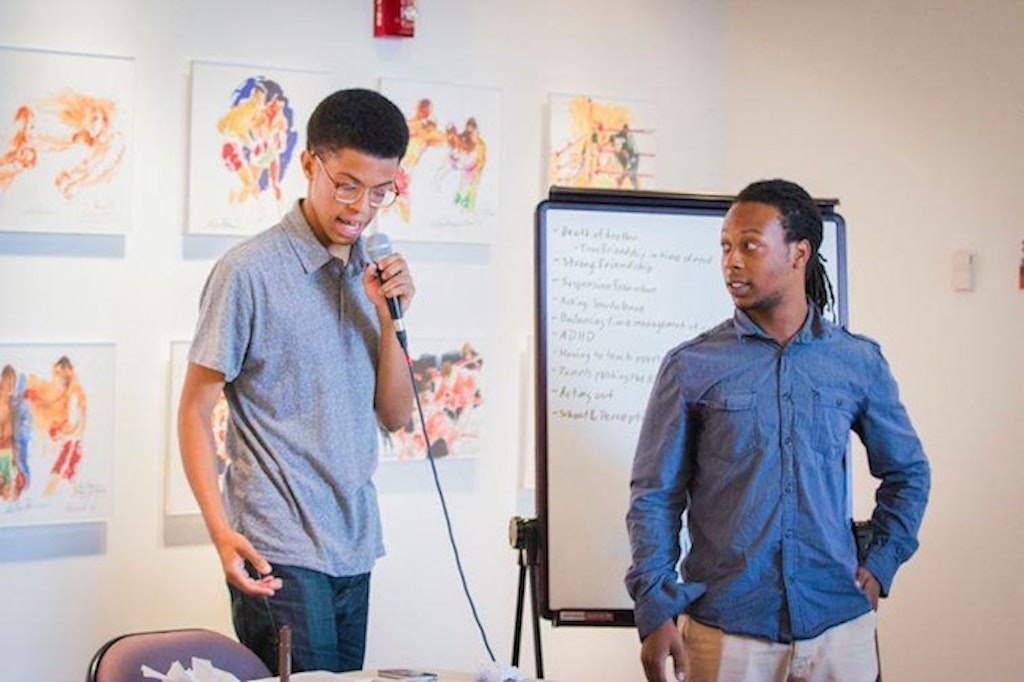 4. God Loves Uganda Inspired Dialogue Around Religion and Homophobia Nationwide
God Loves Uganda inspired global discussions around extreme missionary practices and the spread of homophobia abroad through their screening tour. Working with the United Unitarians, Association of Welcoming and Affirming Baptists, Metropolitan Community Church, United Church of Christ and the Fellowship of Affirming Ministries, God Loves Uganda screened at churches and for communities of faith – as well as seminary and theology schools – across the country. Working with the international LGBT rights activist group All Out, we raised awareness around the dissemination of U.S.-based church funds towards homophobia in Africa through their no hate in the collection plate initiative. Working with Upworthy and International Day Against Homophobia and Transphobia, the film's trailer reached millions of viewers online.
God Loves Uganda also made short list for an Oscar Nomination for Best Documentary, and continues to open in theaters in the U.S. and Canada.
5. Free Screenings Arranged for College Hopefuls
Working closely with the filmmakers, we brought First Generation to over 300 public schools across the nation in 2013. After screening at the MASFAA Conference, a well respected national event, the film was able to secure a wider audience in the education field. Thanks to a grant from Nellie Mae, we were able to provide a free screening and discussion with the filmmakers to low-income schools in 10 major cities. Thanks to the overwhelmingly positive response from teachers and students, the filmmakers have secured a sponsorship from Wells Fargo to arrange 50 screenings for low-income students across the country, which we are kicking off this month!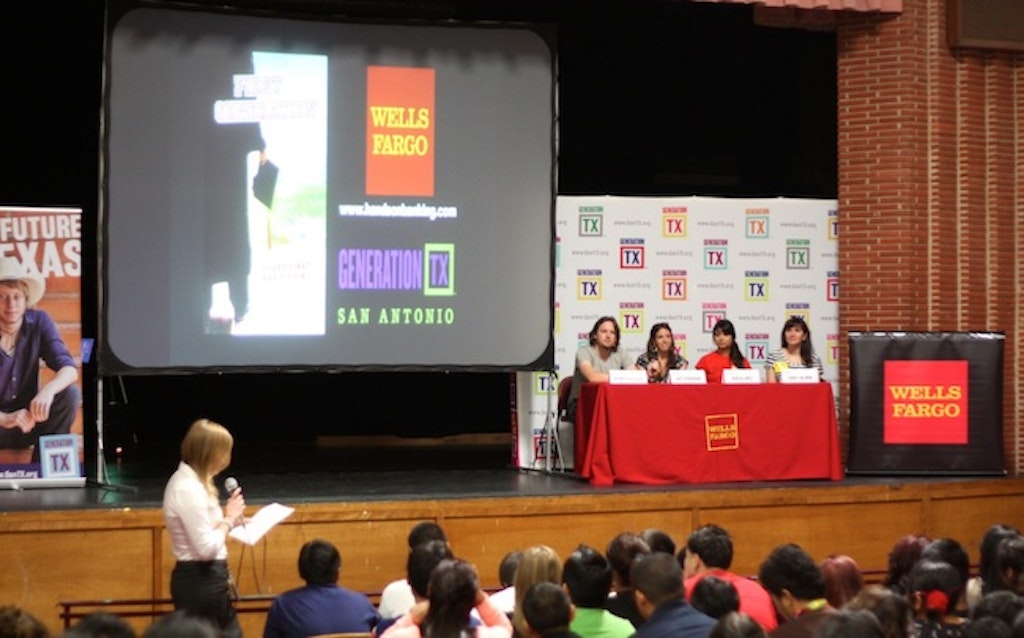 6. The Muslims Came Out…for The Muslims are Coming!
Last Fall we had the pleasure of working with the hilarious directors of the comedy documentary, The Muslims are Coming! Working with organizations like Welcoming America to Arab American Association and the Council on American Islamic Relations, we brought audiences to theaters with the goal of using humor to combat Islamophobia in America during the film's theatrical release this past September. Utilizing online tools like Thunderclap and Reddit, we amplified the film's release and furthered their message of tolerance.
7. It's a Girl Stormed DC
Picture Motion ran the impact campaign for It's a Girl from 2012 to early 2013. Our work laid the foundation for the filmmakers and their partner organizations to continue their fight against gendercide in India and China. In March 2013 the filmmakers delivered the 600,000 petition signatures we collected to address gendercide in these two countries to the Chinese Embassy in the U.S. While the embassy shut out the It's a Girl filmmakers as well as the Coalition Against Gendercide and Congressman Chris Smith, the press attention they received helped bring awareness to the issue and gendercide advocacy work. The filmmakers and their partners continue to rally their over 400,000 members on Causes.com.
8. A River Changes Course Raised Money to Cover Screenings in Cambodia
The social action campaign for A River Changes Course focused on raising public awareness around the impact of globalization in Cambodia. Using the narratives presented in the film, our campaign focused on telling the stories of the Cambodian people. Through these intimate stories, the CHANGING THE COURSE campaign was launched on Rally.org to help create an opportunity for Western audiences to support and empower the Cambodian people, whose lives have been impacted dramatically by the rapid onslaught of globalization. Donations to our Rally page went directly to the Documentation Center of Cambodia to help produce screenings and facilitate discussions in villages and universities across the country. In 2013, the CHANGING THE COURSE campaign raised $4,465 through 43 contributions on Rally.org.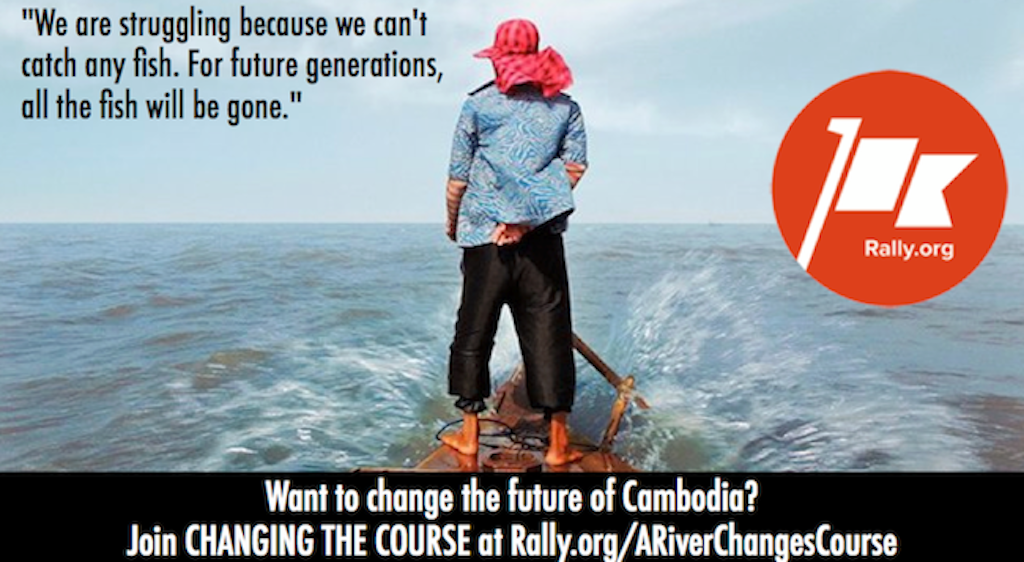 9. Fruitvale Station Street Murals Launched
In early summer of 2013, the nation stood still as the George Zimmerman trial unfolded. It was during this time that the film Fruitvale Station, about a young man named Oscar Grant whose story was not too unlike Trayvon Martin's, released in theaters across the country. Through brilliant directing and moving performances, the film captivated audiences and had every media outlet talking about race in America. We worked with the Weinstein Company to engage organizations fighting racism and support a campaigncentered around the movement Oscar sparked – a movement to end racial profiling and police brutality, and to remember our common humanity. Picture Motion coordinated the three street artists who painted Oscar Grant murals to promote the film and campaign message in San Francisco, Brooklyn, and Los Angeles.
10. Herman Wallace Was Released from Prison
After spending 41 years in solitary confinement, Herman Wallace, the subject of Herman's House, became a free man. The miraculous news was a bittersweet break through, as Herman's release came as his liver cancer was rapidly progressing. Through Herman's House screenings and our partnerships with human rights organizations, we called attention to Herman's historic tenure in solitary confinement. This past year we launched the "Beyond the Cell" outreach campaign in Albany, NY with a screening of Herman's House and panel discussion with members from the Correctional Association, National Religious Campaign Against Torture/New York Council of Churches, New York Civil Liberties Union, and Prisoners Legal Services. Herman Wallace passed away on October 4, 2013, only three days after his release from prison.
11. Escape Fire Premiered CNN's New Film Program
In March of 2013, Escape Fire: The Fight to Rescue American Healthcarewas the first film to premiere as part of CNN Films. Working with nursing groups across the country and the film's campaign partners, we focused our efforts on driving commitments to watch the film during the broadcast, and join the online conversation about improving our nation's healthcare system.
Through Twitter and Facebook we were able multiply the reach of the broadcast by 10 and get #rescuehealthcare a trending topic online. Thousand flocked to the website to dive deeper into the issues and create their own toolkit for healthcare.
12. Food Chains Unites Organizations for Farm Worker's Rights
Picture Motion organized a brain trust in the Fall of 2013 with 15 nonprofit organizations and faith leadership groups to screen the film Food Chains. Never have we seen such commitment and support from organizations like these before a film was even finalized! Thanks to their input, we put together a plan to use the film to support state and national efforts to improve conditions for farm workers. Thanks to the support of these organizations, the leadership of the filmmakers, and a strong social action plan, Food Chains received a huge media grant from the PVBLIC Foundation, which will support campaign billboards, buses and websites nationwide in 2014.
13. This Time Next Year…we will have finished a campaign for This Time Next Year
It's only fitting to end our 13 moments of impact with a film about surviving and thriving in 2013! Thanks to the support of the Rockefeller Foundation and the Tribeca Institute, This Time Next Year has documented the resilience of Long Beach Island, New Jersey as it rebuilds from Hurricane Sandy. The film follows the community for one year, and in 2014 will serve as the focal point of a campaign on disaster preparedness in the wake of climate change. We are thrilled to be working with filmmakers Farihah Zaman and Jeff Reichert, and the docs and education teams at the Tribeca Film Institute to bring this campaign to life!
2013 was a remarkable year for impact film, and we are so so honored to have played a role in it. We look forward to continuing our work on many of the above projects, as well as starting some new adventures!
—
Alexandra Pearson, Campaign Engagement Manager: Alexa manages Picture Motion's screening tours and campaign strategy development for select campaigns. Prior to joining Picture Motion, Alexandra Pearson served as a Communication Specialist at the NYC Elder Abuse Center and a Social Media Manager for journalist Katherine Stewart. Alexandra received her Masters of Arts in Media, Culture, and Communication from the Steinhardt School at New York university, where she focused on political persuasion and media systems. She also holds a Bachelors of Science in Political Communication from Emerson College in Boston. Alexandra has a background in political campaigns, media advocacy, and journalism, and is deeply passionate about social justice and environmental issues. FOLLOW Alex on Twitter: @AlexBPearson