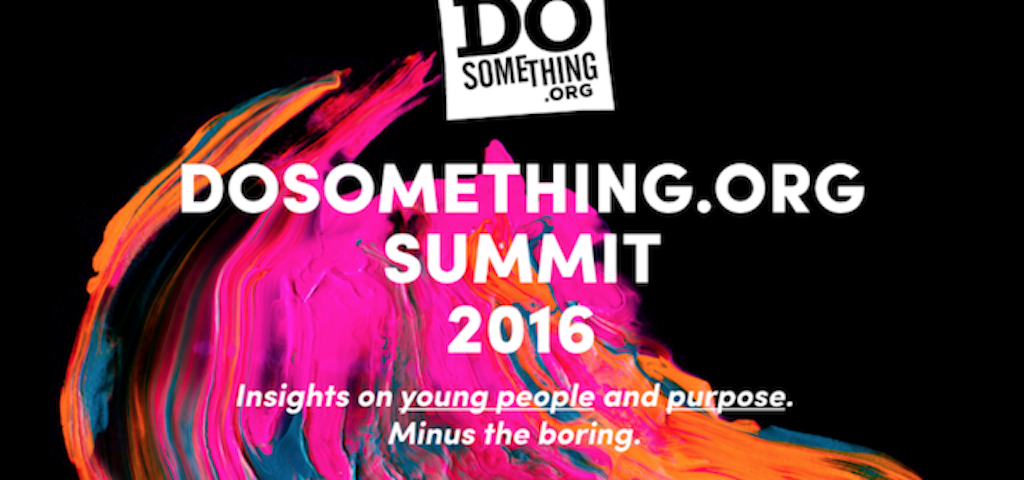 On October 25th, I attended the annual DoSomething.org Summit in New York City. The conference's slogan provided the perfect summary, "Insights on young people and purpose. Minus the boring." The summit covered youth marketing, cause partnerships, voter turnout, and shared case studies from amazing organizations including Girls Who Code, Natural Resources Defense Council, truth and more.
Here are my top 5 takeaways from the event:
1. There's an important difference between tone and voice.
According to Michele Fino, Chief Marketing Officer of DoSomething, all organizations can create positive behaviour change through marketing if they correctly engage their base. She emphasized three key goals:
"Keep your brand's voice consistent, know your audience, and always seek inspiration!"
By working together with our clients to create authentic brand voices for their films, Picture Motion continuously learns this lesson thanks to the wide variety of causes we support. For example, a documentary exploring incarceration wouldn't necessarily have the same audience as a documentary about sustainable farming. While these audience members can definitely overlap, it is important to take the time to craft individualized voices for each project to develop for all their forms of audience communication, from social media to email newsletters.
2. The millennial generation is ready to fix the problems they inherited, largely with technology.
TMI Strategy, DoSomething's strategic consultancy, shared their five categories for effective youth marketing: Accessibility; Urgency; Real-time Response; Humor and Tone; and Authenticity. I learned that this generation of young people has more faith in technology than any previous group, which presents a clear opportunity for organizations to connect with this audience online. TMI believes the first step to activating this generation is to join the conversations they're already having on the platforms they engage on most already.
Eager to learn more? Dive deep into TMI's new report: Millennials: Truths, Lies, and What They're *Really* Doing on Their Smartphones.
3. Don't underestimate young people's willingness to take action.
Jeff Bladt, Chief Data Officer of DoSomething, inspired the audience with statistics about the ways young people engage with the Internet. Opposing the stereotypical label of millennials as a lazy generation, I was so impressed to learn that 64% of young people volunteered in the past year — and 1 in 2 of young people volunteered at least once a month. This definitely proved what an important audience young people are, as they are ready and willing to support causes they believe in. While only 9% of young people attended physical protests, technology like videos and cell phones have created new outlets for young people to get involved and make an impact.
Jeff's panel emphasized how social media has become a key tool for young people to promote causes and organize. This is particularly notable for our work at Picture Motion, as a reminder of the importance of active social media accounts. A Facebook or Twitter page can often be the first impression for a potential supporter of your project. Therefore, it is important to maintain active and resourceful profiles for people to engage with. By consistently leading conversations and creating rapport online, then youth supporters will be more invested and willing to help.
4. Storytelling is key to create change between partners.
Thanks to technology, there is a wide variety of interesting and fun apps to help take storytelling and community engagement to a new level. Popular options included Kik, After School, Wishbone, and Musical.ly. During the DoSomething Summit partnership panel, transparency was constantly highlighted. As Icema Gibbs, Head of Corporate Social Responsibility at JetBlue shared:
"Don't ask me to give a dollar and not tell me what you do with it or how much you collected and to what end."
Young consumers are well informed and can tell very quickly if a partnership is self-serving. Instead, the responsibility lies on organizations to evolve beyond metrics and into causes. Impact is not always immediately measurable or tangible, but authentic communication can explain the holistic end goal between partners. Storytelling can be a powerful and memorable tool, if utilized well.
5. Social change is bringing young people together!
Closing the #DS2016 Summit, DoSomething CEO Aria Finger reminded the audience of why we were all there:
"We want to create a culture of doing something. DoSomething members can be a generation of change."
Across religious and political affiliations, DoSomething's members come together for social impact on a wide variety of causes. But as Aria shared:
"Shitty marketing is shitty marketing whether you attach a cause to it or not."
In their recent campaign, Lose Your V-Card, DoSomething partnered with Rock The Vote to use witty anecdotes and relatable graphics/videos to make voter registration into a fun activity for young people. As an organization that is proudly claims:
"We are allergic awareness only. Impact is our #1 KPI,"
DoSomething's voter registration campaign had tangible results with 147,490 participating members.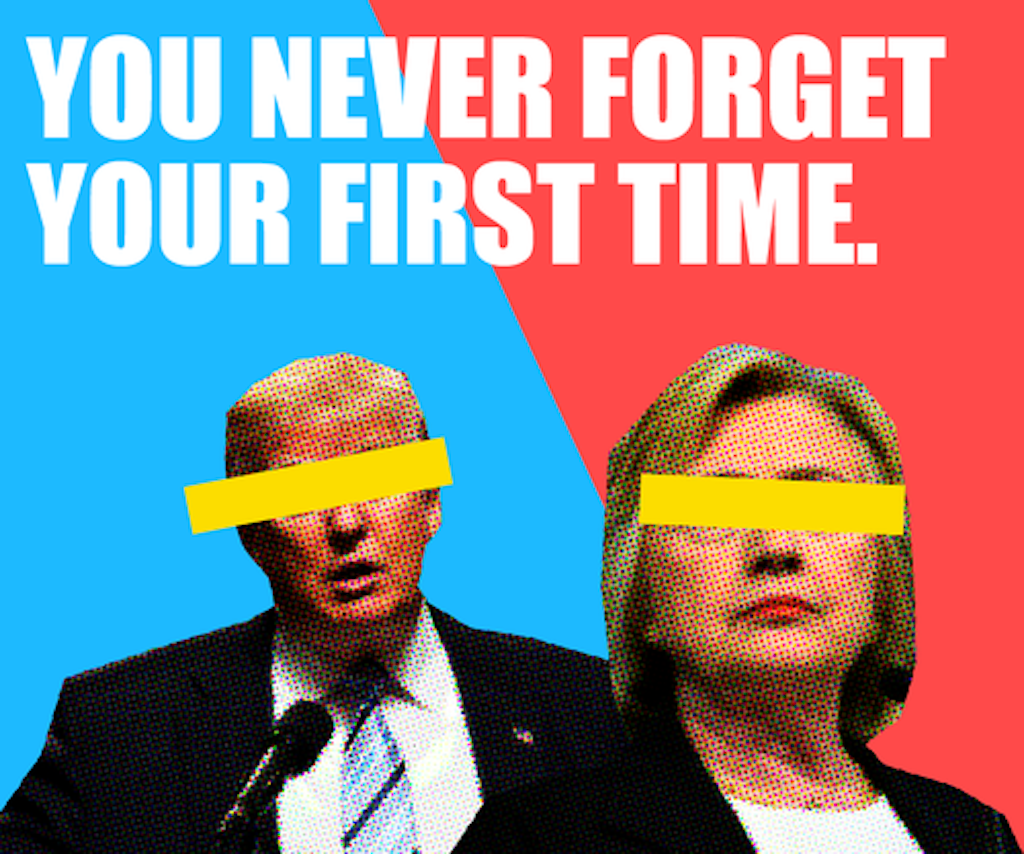 By welcoming failure as a lesson and constantly striving to improve, DoSomething leads by example as they launch campaigns that impact and engage their 5.4 million members in 131 countries. The 2016 DoSomething Summit served as a very important reminder to engage youth audiences, particularly with social issues. Young people are ready and willing to make a difference. It is now up to organizations to take the effort and time to create the path for that process.
__
By Shadi Garman: Social Media Coordinator
Shadi recently joined the Picture Motion team to support digital strategy efforts through social media. Shadi was born in Iran, raised near Seattle, and has happily lived in New York since 2014. Prior to working at Picture Motion, she has managed social media for a wide variety of organizations, from nonprofits to digital agencies. She has earned an International Affairs MA with a Media and Culture concentration from the New School, and a Human Services BA from Western Washington University. During both programs, she spent time working in South Africa. Shadi is also a freelance photographer.